SOOTHED BY THE SEA
Retreating to a seashore hideaway could be the catalyst for recalibrating your life while truly resting a tired mind and body, says Jacob Little, who made the journey north to discover the simple solace offered by the Highlands island of Eilean Shona
Nestled in the mouth of Loch Moidart in the Highlands, on Scotland's West Coast, Eilean Shona (pronounced il-lan show-na, after the Old Norse for 'sea island') is situated in a hidden inlet. To the north and west lie Skye and the Hebridean islands, while to the south, on a small piece of rock, sits ruined Castle Tioram, home of the Clanranalds. Scotland is no stranger to isolation, but Shona, an island just two and a half miles long and one a half miles wide, feels truly tucked away in a dreamy landscape of its own.
Like many Scottish islands Eilean Shona has been, and still is, a privately owned holiday hideaway, which is currently owned by the Devereux-Branson family. Its focus is on retreats, with an 18th-century manor house catering for groups, a communal village hall with books, maps, board games, table tennis, and WiFi, plus eight small rental cottages that are available on a weekly basis for individual experiences. I'm here on my own to explore a greater connection to the natural world and to discover the mental benefits of slowing right down. I want to establish a relationship with this small, isolated island and its landscape, while consciously, mindfully listening to the environment around me.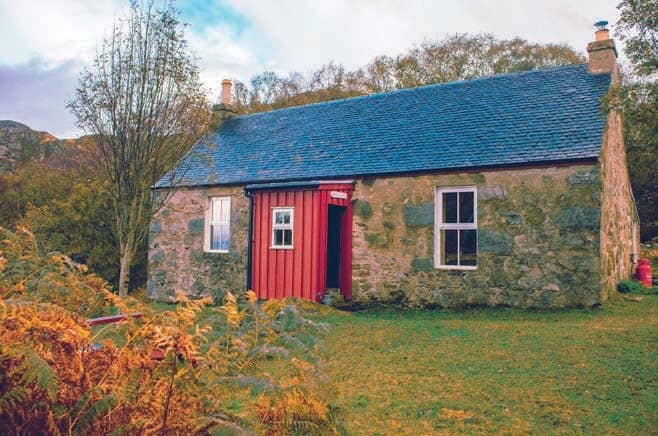 ESCAPE INTO NATURE
Leaving my car behind on the mainland I step onto the boat at Dorlin Pier to take the five-minute crossing to this secluded space. We dock at the small pier on the south side of the island, the area most protected from the wild Atlantic weather and my journey begins, rucksack on back. A small track ambles past the manor house and its associated boat sheds, outbuildings and dry stores towards a tree-lined dirt road that provides access to the rest of the island.
Purposefully, I begin walking the winding path. My senses are filled with the distant chorus of sea birds and the slow dripping of moisture-laden birch trees, their scent carried on the breeze. I walk to my off-grid accommodation for the weekend, Shepherd's Cottage, accompanied only by the smoky tang of the coal fires that heat the majority of properties here. It helps to give the whole island a feeling of days gone by – a place unaffected by the pace of the modern world.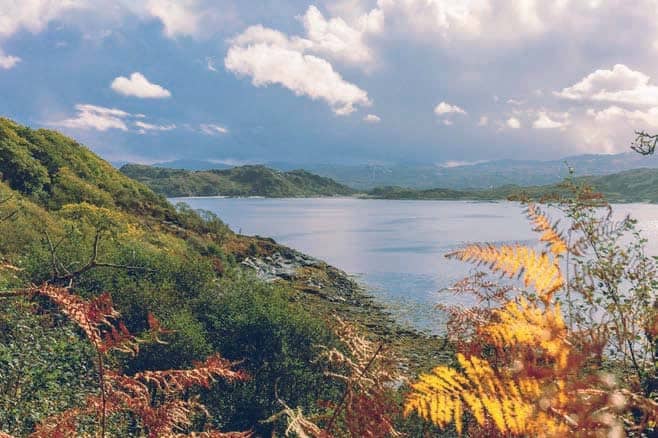 You can read up to 3 premium stories before you subscribe to Magzter GOLD
Log in, if you are already a subscriber
Get unlimited access to thousands of curated premium stories, newspapers and 5,000+ magazines
READ THE ENTIRE ISSUE
February 2020