Elephantastic
Caravan & Outdoor Life
|
September 2018
[Travel] Loskopdam & De Voetpadkloof, MP
If you enjoy taking the road less travelled on your journeys, as I like to do, I'm sure you've learned to keep a good eye out for potholes!
On my most recent adventure, I had my eyes nailed to the road as I travelled around Middelburg and Groblersdal – some of the potholes are large enough to shred a tyre and buckle the rim. But don't let the bad roads deter you, just drive slowly and with greater care.
Besides, you take in much more of the countryside when you're ambling along.
Back roads are always the most interesting routes to take, offering up some unique photographic opportunities and the chance to meet people off the beaten track. It's where the hiss of steam locomotives gives way to disused railway stations overrun by creepers and grass, it's where old farming implements stand stoically rusting in desolate corners of overgrown fields and where old timers stare from the safety of rickety riempie stoele set in the shade on their stoeps.
You'll often get a wave, a hand raised in welcome as you drive by.
That's part of back country etiquette, it's woven into the very fabric of their khaki shorts.
I was on my way to Mpumalanga to visit to the Loskopdam Forever Resort and De Voetpadkloof Family Resort and Campsite; and driving a brand new Isuzu mu-X, I was also doing some exploring, of course.
My adventures actually began just over 200 km west of Loskopdam. You see, I was heading off after a week in BelaBela (see June 2018 edition of Caravan & Outdoor Life), where I experienced one of the most memorable days of my life, visiting Adventures With Elephants in the Waterberg district of Limpopo.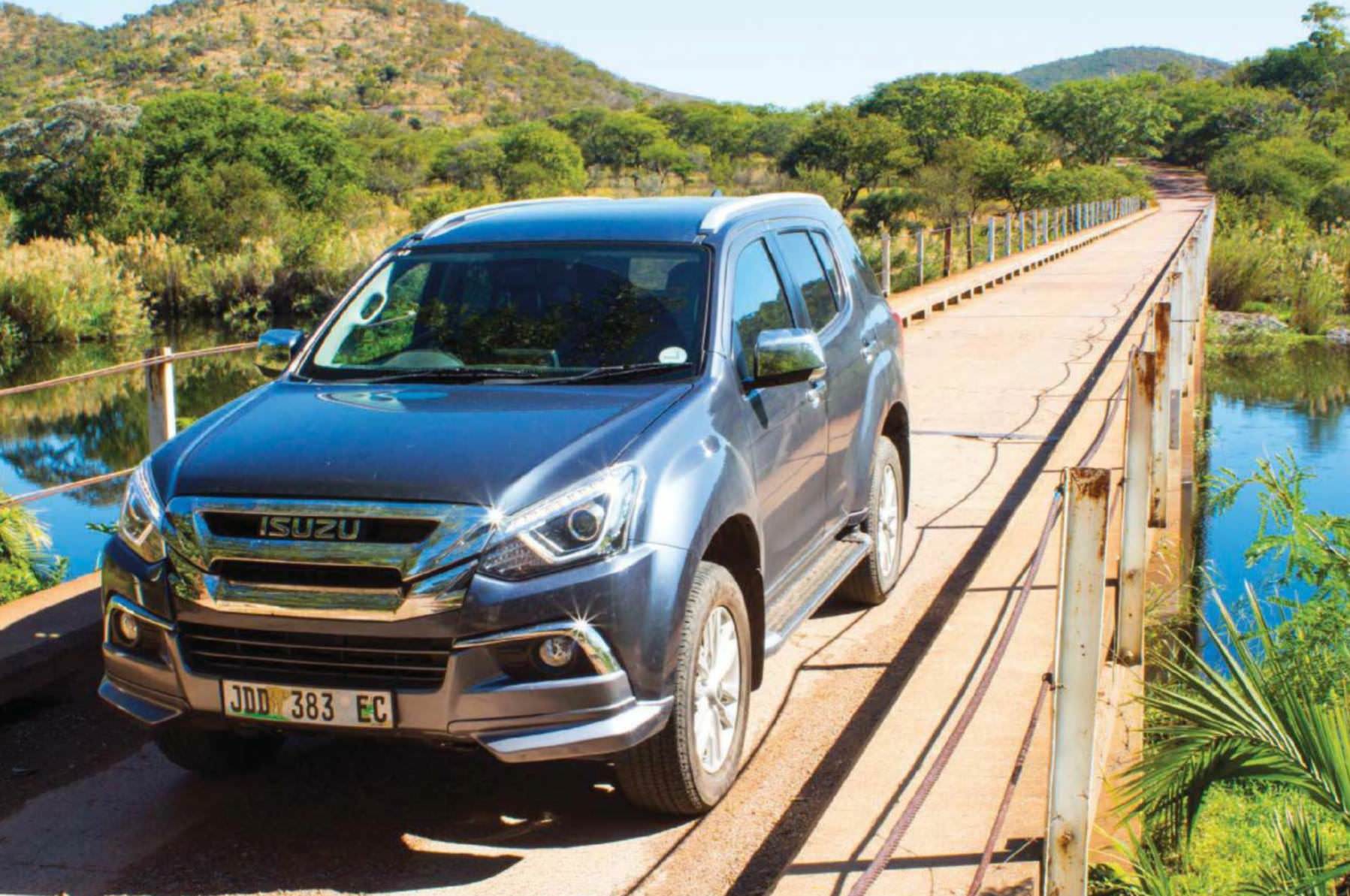 What a privilege it was to have the opportunity to meet the gentle giants of Adventures With Elephants. Thanks must go to Sean Hensman, the owner of AWE, for organising the elephants to be brought to the waterhole so we could meet them and get some photographs.
It's not often I get an amazing opportunity such as this.
I was lucky enough to be able to stand right near the full herd of elephants and right next to one of the elephants and touch its trunk, its tongue and the soft skin behind its ears. What a wonderful experience to encounter these gentle giants up close.
I must have taken a couple of hundred pictures of the elephants standing next to the newly-launched Isuzu mu-X and Sprite caravan I had on loan (luckily with no mishaps)... staring in awe at the big creatures.
The elephants munched on pellets offered by the handlers while I snapped away. Even the warthogs were in attendance, cleaning up any of the food that had been missed.
After the photo shoot, we returned to reception where I met 'Trouble' the tame resident meerkat. He loves a neck scratch and is a real chatterbox, going about his business in the reception area meeting new arrivals or looking for things to eat on the grass.
You can read up to 3 premium stories before you subscribe to Magzter GOLD
Log in, if you are already a subscriber
Get unlimited access to thousands of curated premium stories, newspapers and 5,000+ magazines
READ THE ENTIRE ISSUE
September 2018