The Real Deal
Business Traveller Middle East|April 2020
Osaka is a centre of commerce with a reputation for bright lights, a sense of humour and plenty of good food
Ask Japanese people about Osaka and you'll get similar replies. Osakans love to indulge in food. They are more outgoing than their counterparts elsewhere in the country. And they love to make a deal. That reputation is reinforced by the local dialect, with words such as kuidaore – eat until you drop – and the casual Osakan greeting, mokarimakka—are you making money? Traditionally, that's met with a cagey bochi bochi denna – so so.
Home to 2.7 million people – almost nine million if you count the entire prefecture – Osaka has business running through its veins. Roughly 500km west of Tokyo, the city grew as a major centre of commerce in the Edo era(1603-1868), and developed industrially in the Meiji era (1868-1912). Today, as a vibrant regional business hub, Osaka is home to the headquarters of Japanese multinationals including Panasonic and Sharp, not to mention a slew of less internationally known but equally influential businesses – drinks giant Suntory, general trading company Itochu and construction firm Daiwa House, to name a few.
According to data from the city government-related Invest Osaka, in all, Osaka City is home to just under 180,000 places of business and accounts for 4 per cent of Japan's GDP. The wider Kansai region, which also includes the cities of Kobe (35km west) and Kyoto (55km north) but has Osaka at its heart, contributes 15.5 per cent. In terms of industry, manufacturing plays a major role in the Osaka and Kansai economy – "businesses make everything from toothbrushes to rockets", is how Invest Osaka puts it in its guide to the city – and there are numerous businesses related to the environment, energy, the internet of things, robot technologies, and health and medical services.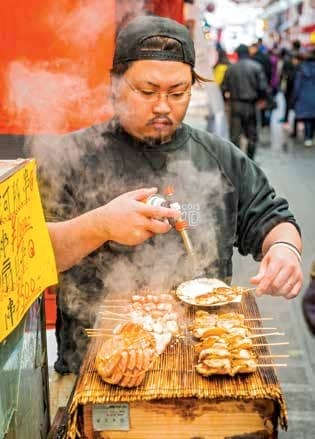 For Chris King, a UK businessperson based in Osaka whose projects include Food Tours Japan, the city also has great potential for entrepreneurs. The Osaka Innovation Hub, which is backed by the local government, estimates that it is home to 1,000 early-stage start-ups. "Osaka is a merchant city where small business has always thrived, and continues to do so," King says. "I think Osakans' warmth, friendliness and good-humoured nature has much to do with historically viewing everyone as a potential customer. It's a great city to live in and the cost of doing business here is very favourable."
In 2019, the Economist Intelligence Unit ranked Osaka as the world's third safest and fourth most-liveable city based on several factors, including quality of healthcare, education, infrastructure and stability. According to Numbeo, which compares some six million prices in 9,300 cities worldwide, consumer prices are on average 4 per cent cheaper and rents 40 per cent cheaper than in Tokyo.
You can read up to 3 premium stories before you subscribe to Magzter GOLD
Log in, if you are already a subscriber
Get unlimited access to thousands of curated premium stories and 5,000+ magazines
READ THE ENTIRE ISSUE
April 2020