Bright outlook
Business Traveller Middle East
|
November 2019
Following a velvet revolution in 2018 and an increase in foreign investment, there is cause for optimism in Armenia
Wherever you are in Yerevan, Mount Ararat is watching you. Shimmering on the horizon, snow-capped even in summer, it is more than 17,000 feet high and only 60km away, yet is unreachable from the city. Lost to Turkey in 1921, when national borders shifted, it is now totem-like to the millions of diaspora Armenians, a symbol of the sadness of this historic yet, to the rest of the world, almost forgotten nation.
For those living in Armenia's capital today, however, it is less of a concern. Yes, the mountain is ever-present, and features on the country's coat of arms (along with Noah's Ark, a reference to the Biblical boat's resting place), but in reality it is further away than the powerful lenses of photographers seem to suggest. In proper perspective, Ararat is present, but distant, and appropriately, today's Armenians are focused on closer realities.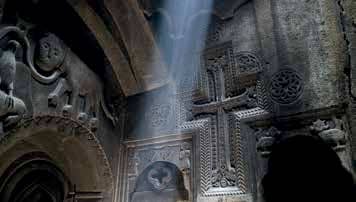 There are reasons to be optimistic for Armenia. So far this year, foreign direct investment has risen by 20 per cent, foreign investment in general has increased by 26 per cent, and the number of tourists is up 12.3 per cent.
The Economist declared Armenia "Country of the Year" for 2018, a period that saw a peaceful Velvet Revolution when former journalist Nikol Pashinyan challenged President Serzh Sargsyan when he tried to "do a Putin" and avoid limits to his term by making himself "executive prime minister". People took to the streets to protest, Sargsyan backed down, Pashinyan took power, and then won 70 percent of the vote in the subsequent election in December. Instrumental in that process was President Armen Sarkissian, who encouraged dialogue between the two sides and is now a vocal spokesperson for the country's potential.
Interviewed in the Financial Times in June this year, Sarkissian declared Armenia "one of the new start-ups of the 21st century". After it was previously dubbed a "Caucasian Tiger" by the World Bank back in 2007, Armenians might perhaps take this with a pinch of salt, but Sarkissian believes the 20th century was a century of natural resources and that the 21st will be one of human resources.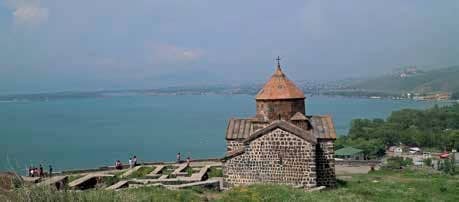 Since Armenia lacks oil, coal and gas (although it still does have copper, molybdenum and some gold), it is probably best to concentrate on the human element. With a population of only three million (although the diaspora is between seven and eight million), it is a finite resource, but Sarkissian's theory is that "small countries such as Armenia, Singapore and Ireland, often the victims of bigger powers in previous centuries, are well positioned to thrive in our own times because they are so adaptable".
It has certainly proved so in the past, even if that adaptability has been forced upon it. Many countries are ancient in the sense that people have lived on a particular territory for millennia, but Armenia is unusual in having been known as such for at least 2,500 years. Classicists will know that the famous retreat of the Ten Thousand in Xenophon's Anabasis takes place across the Armenian plateau, and its location by Mount Ararat and between two continents means that everyone from the Greeks, Persians, Muslims, Mongols and Mamluks have subjected it to periods of domination under their conquests and empires.
These troubles lasted into the modern age. The Armenian genocide of 1890-1920, during which more than a million of its people perished, is still disputed by its much larger neighbour Turkey. As recently as last year, Umit Yalcin, ambassador for Turkey to the UK, wrote to the Financial Times about its coverage, calling its use of the word genocide "unacceptable and obviously disputable from a variety of standpoints, including legal and historical".
You can read up to 3 premium stories before you subscribe to Magzter GOLD
Log in, if you are already a subscriber
Get unlimited access to thousands of curated premium stories, newspapers and 5,000+ magazines
READ THE ENTIRE ISSUE
November 2019