Hip Is Reshaping the Hotel Experience
Business Traveler
|
July-August 2015
Hip hotels are going out of the way - sometimes far out of the way - to reshape the experience for travelers.
Headlines were made in New York City recently when a cab refused to take the mayor of San Juan, Puerto Rico to the Opera House Hotel in the Bronx, an upscale boutique hotel in a neighborhood that not long ago would have been highly unlikely to offer quality accommodations.
And in June, a $45 million boutique hotel called Hotel on North opened in downtown Pittsfield, an old industrial town in Massachusetts's scenic Berkshires region that had seen hard times after several major companies departed in recent decades. The hotel, located in two buildings that date from the 1880's, features an art gallery, mini-bars with Berkshires-made products, and a restaurant called Eat and Drink on North with a high profile chef.
Hotels like these represent a revolution in lodging that seeks to appeal to the lifestyles of travelers rather than their wallets or business needs. They may be called boutique, lifestyle (or even life & style) or independent, but what they share is that they are non-branded and geared to the preferences of travelers who have come a long way from consistency-seeking road warriors who found comfort knowing what to expect when checking in.
As major markets become saturated with lifestyle hotels, developers see opportunities in atypical markets like Pittsfield and The Bronx. The reasoning: If we can be the only hip game in town we can do very well. And it is frequently in these geographically out-of-the-way locations where innovations are reshaping the very nature of the hotel experience.
But geography tells only part of this story. It's more about a traveler who is seeking a seamless transition from his or her lifestyle at home; and hotels in markets large, small and improbable emerging to meet that demand.
Brian Butterworth, vice president of sales for Main Street Hospitality Group, which operates Hotel on North, says, "Porches Inn, our hotel in North Adams, MA, gave us the idea of putting a boutique, arts-oriented hotel in an urban setting like Pittsfield. As this city tries to redefine itself by appealing to the creative economy we saw a desire to have overnight lodging more in line with the aesthetics of many travelers."
Vive la Révolution
Of course, revolutions these days usually trace their roots back to an online catalyst. "The Internet allows a single hotel to be a brand," explains Bjorn Hanson, a professor at the NYU school of hospitality and tourism. "If someone is going to a place like Pittsfield, they can search 'style hotel in Pittsfield' or 'lifestyle hotel in Pittsfield' and find that one hotel in the market. Then, with Trip Advisor you will know you won't have a bad experience. Travelers don't need the security of brand standards. Creative developers want to be in the hotel business and if a brand doesn't fit their personal outlook, they can take the independent route."
"Travelers want to break away from the clutter of traditional hotels and stay in neighborhoods nobody would have thought of. The hotel will stand out because of the vibe, the décor," says Jody Merl, president of Innovative Hotel Marketing, a firm which specializes in media planning and buying for the hospitality industry, while also providing added value promotions that expand hotel client budgets.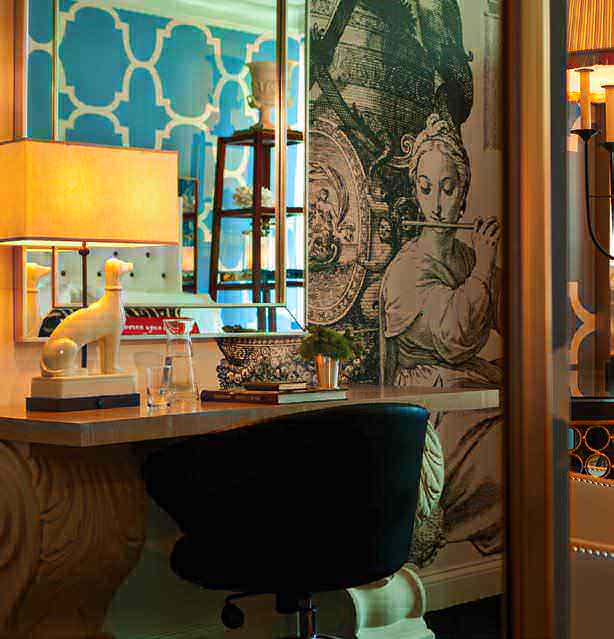 "Look at Ian Schrager," says Merl, "who invented boutique hotels but is constantly in touch with the needs of travelers as they change. Importantly, he is also in tune with the sensibilities of core influencers who will know your hotel has arrived – and conversely when it is no longer the place to stay. They are a small group of creative people but they are in the know."
Bashar Wali, president of Provenance Hotels, notes, "Boutique, lifestyle and independent are words that get thrown around randomly. The fact is that the Internet has neutralized the brand factor. In the past you went to McDonald's in Paris because you knew what you could expect. Now you can go on Yelp and find a restaurant that you like. Hotels have been liberated by the TripAdvisors of the world which provide real time information from actual users," he says.
You can read up to 3 premium stories before you subscribe to Magzter GOLD
Log in, if you are already a subscriber
Get unlimited access to thousands of curated premium stories, newspapers and 5,000+ magazines
READ THE ENTIRE ISSUE
July-August 2015