Guangzhou's Glory Days
Business Traveler
|
October 2015
A stroll through ancient Cantons old quarters reveals a rich cultural diversity and distinctive architectural heritage.
Usually overlooked by visitors to China, historic, multilayered Guangzhou offers far more history and cultural interest than its glossy modern business center would suggest. Known for centuries as Canton, its ties to early global trade go back to Roman times.
China's Latin name – Serica – is the same word for silk and that, in turn, derives from Ancient Chinese. No surprise there – most of this precious material reached the wider world via Canton. Trade links to Arab realms from the 7th century AD onward offer modern echoes; Guangzhou has one of the world's oldest mosques, and the city remains a major hub between China and the Middle East.
Commercial relationships with the West started in the 17th century. From the 1760s until 1842, Canton was the only port in China open to maritime trade. By the early 19th century, this monopoly position had made it one of the world's wealthiest cities.
Independent-minded, visionary mayors and provincial governors shaped contemporary Canton in the late 1920s and 1930s; extensive infrastructure development from the 1980s further transformed the city. But as Guangzhou's new urban center was deliberately located some distance away, Canton's historic core remains largely intact. Even better, imaginative restoration and conservation projects are going on all over the city.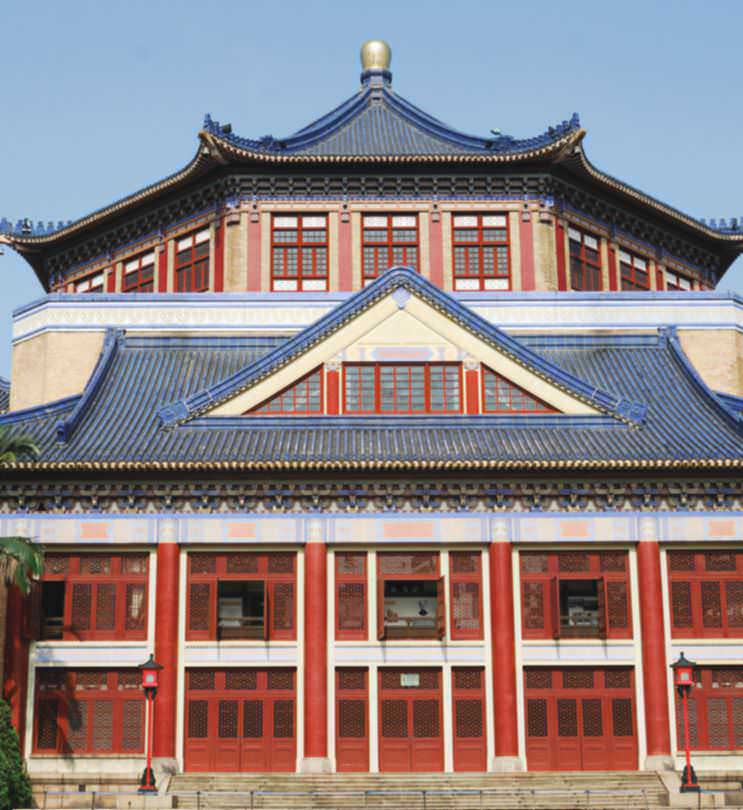 Shameen
Most visitors, alas, only see Guangzhou's hectic modern face. But for those with time to venture farther, the tiny island of Shameen (Shamian), right on the Pearl River, is an ongoing contrast to the rest of the city. Originally a sandbar, (from which it derives its Chinese name), Shameen became an Anglo-French administered Concession in 1860. Buildings mostly date from that period until the early 1950s.
Until 1938, no vehicles were allowed on the island; only sedan chairs, rickshaws and foot travelers were permitted. Shameen's pedestrianized flavor continues, with century-old banyan and camphor trees and an attractive, flower-filled central park area. Wedding couples regularly use the island, and its two historic churches – one French, the other English – as atmospheric photograph backdrops.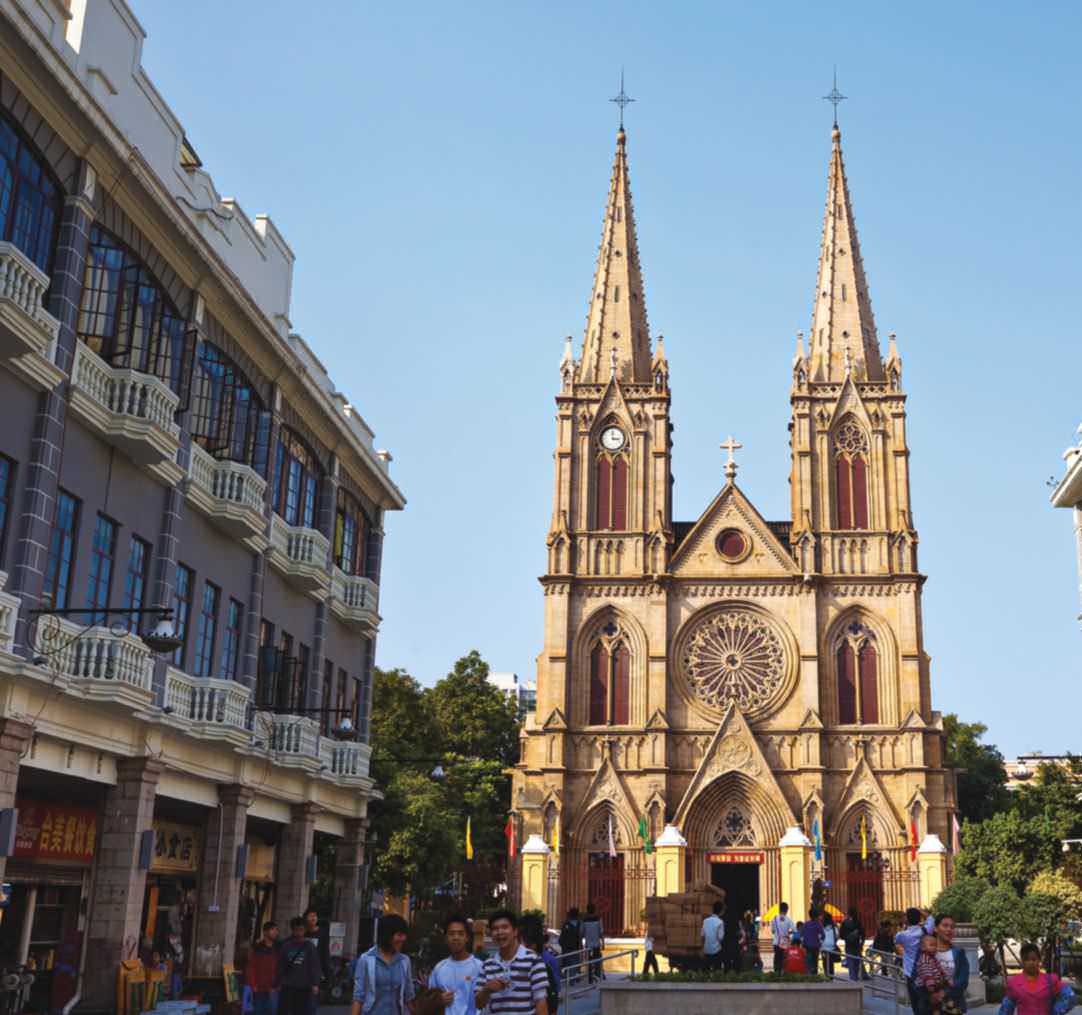 Foreign-owned buildings were progressively nationalized throughout the early 1950s; state ownership, in turn, helped ensure their long-term conservation. New tenants had no incentive to demolish or modernize – and could not do so anyway.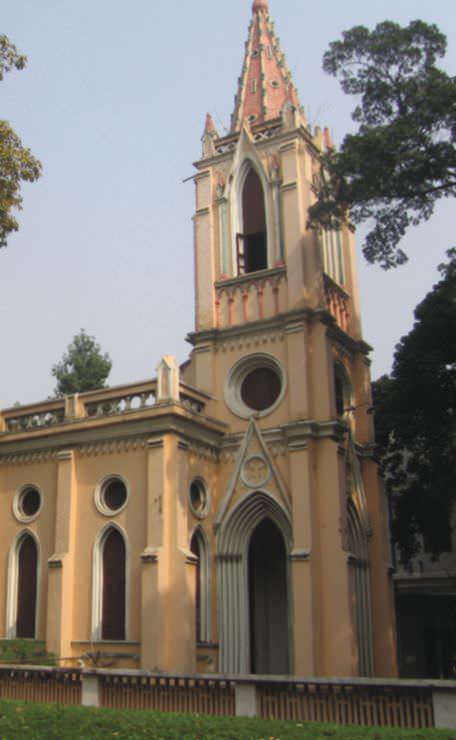 Now a national historic site, strict heritage protocols are applied in Shameen. Creative adaptation of heritage buildings is ongoing; an excellent example is the former Chinese Maritime Customs Commissioner's residence.
Built in 1907, this red-brick mansion has been turned into a small boutique hotel. Known as Shamian Clubhouse, many original decorative features, such as English floor tiles and ornate fireplaces, have been carefully incorporated.
At night, Shameen's heritage buildings are illuminated, and open-air bars near the riverfront offer relaxing venues to enjoy the passing pedestrian scene.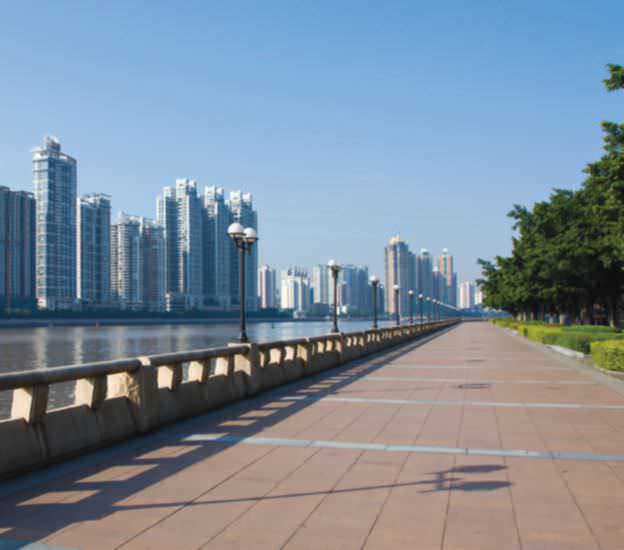 Built around the Pearl River, one of China's major inland waterways, riverfront promenades abound all over Canton. Tree-shaded, extensive waterfront rambles are an enjoyable aspect of the city that most contemporary visitors never experience.
Adjacent to Shameen, the Canton Bund is the closest venue for a scenic stroll. From Shameen walk a half-mile or so down to the original, iron cantilevered Pearl River Bridge opened in 1933, to enjoy the full range of architectural interest.
Bund-front buildings mostly date from the first three decades of the 20th century. These include the old Post Office, the Customs House with a clock tower brightly illuminated at night, and the city's first high-rise building, the Oi Kwan Hotel.
You can read up to 3 premium stories before you subscribe to Magzter GOLD
Log in, if you are already a subscriber
Get unlimited access to thousands of curated premium stories, newspapers and 5,000+ magazines
READ THE ENTIRE ISSUE
October 2015