A Vancouver Point Of View
Business Traveler
|
October 2015
Winning the battle of urban livability, this west coast Canadian city is the gem of British Columbia.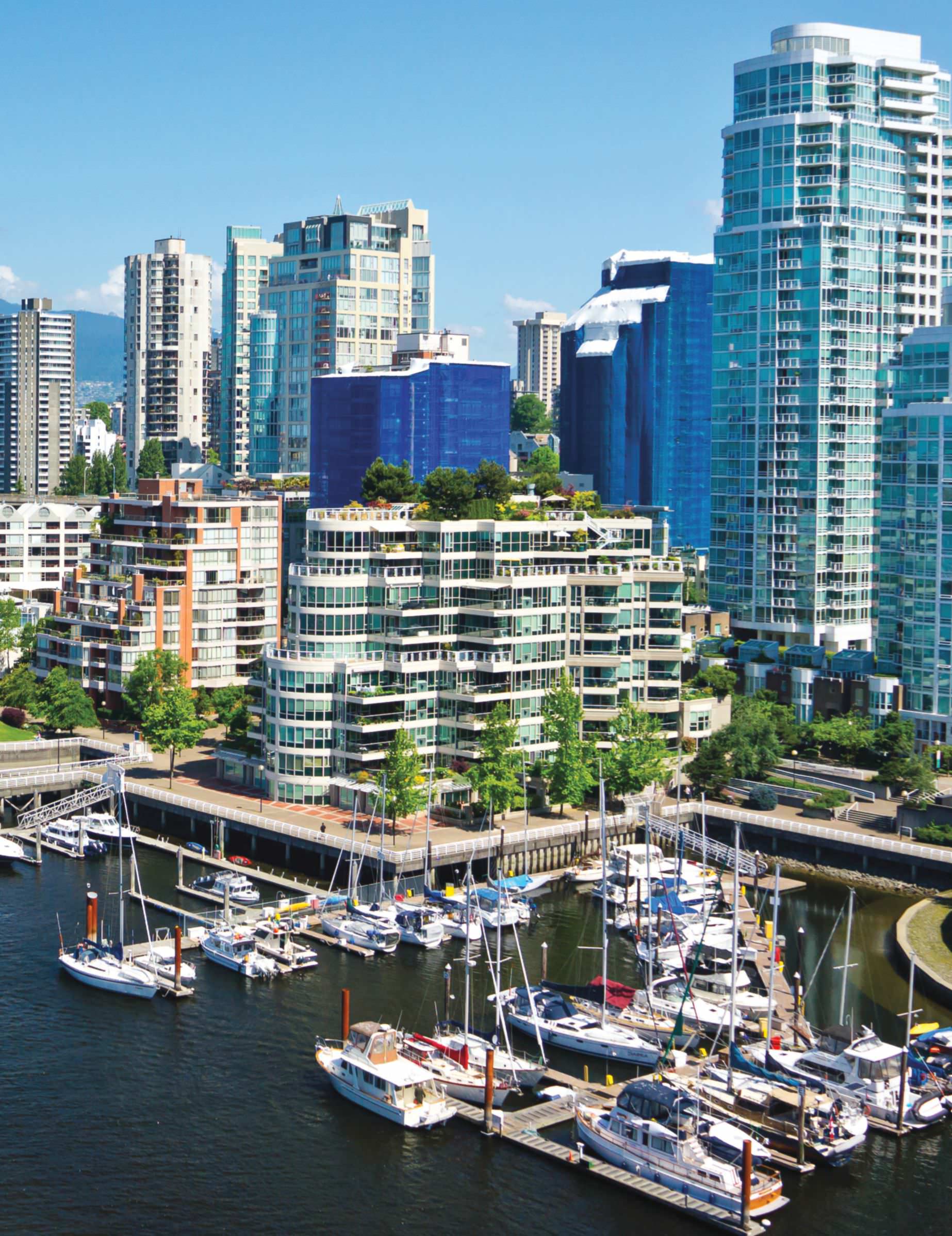 Sheltered by its namesake Vancouver Island to the west, and ringed by the rugged peaks of the Coast Mountains, Vancouver feels like a city with a purpose: namely, maintaining its reputation as one of the most livable places on Earth. Canada's largest west coast metropolis has made an unwavering commitment to ward off the common plight of other large urban centers – overcrowding, deteriorating environment, sprawl – and with great effect.
Of course, Vancouver started with considerable natural assets. Established on a peninsula of land surrounded by sparkling inland waterways and nestled among towering forests against a dramatic backdrop of mountains, it doesn't get any more picture-postcard perfect than this.
To retain this connection with the natural surroundings, the city has set aside huge swaths of prime real estate devoted to parks and public use. The urban landscape is laced with pathways for walking or bicycling that link restaurants and hotels with sandy beaches, welcoming parks and character-filled neighborhoods.
Vancouver has been described as a city of neighborhoods; small, easily explored, each bursting with its own distinctive vibe. However there are three that have earned a well-deserved reputation as must-see destinations in this most neighborly of cities.
GASTOWN
Start where it all started back in 1867, in the historic district known as Gastown. This cobblestoned quarter was elevated to National Historic Site status in 2009.
Pause here at the intersection of Carrall and Powell Streets under the statue of "Gassy Jack" to pay tribute to one John Deighton. Deighton's drinking establishment opened in 1867, sparking the development of a ramshackle settlement that soon became known as Gastown, after the proprietor's "gassy" propensity for chatting too much.
You can read up to 3 premium stories before you subscribe to Magzter GOLD
Log in, if you are already a subscriber
Get unlimited access to thousands of curated premium stories, newspapers and 5,000+ magazines
READ THE ENTIRE ISSUE
October 2015