21 Travel Trends
Business Traveler
|
September 2015
The next decade of business travel holds evolution and innovation that will transform the way we do things.
1. THE NEW SUPERSONIC
Concorde may be dead but supersonic is set to make a comeback. US engineering firm Spike Aerospace is developing a 12- to 18-seat jet (the Spike S-512) that could fly between London and New York in four hours. It would have "luxurious multiplex digital cabins" with full-length screens along the windowless walls. If all goes to plan, it could be flying by the end of 2018.
Meanwhile, Aerion Corporation is working on a private jet able to reach Mach 1.6 (1,100 mph) for a launch by 2020, and Hypermach Aerospace plans to start work on its SonicStar jet at the start of the next decade. It would be able to go twice as fast as Concorde, reaching speeds of Mach 4 (3,045 mph).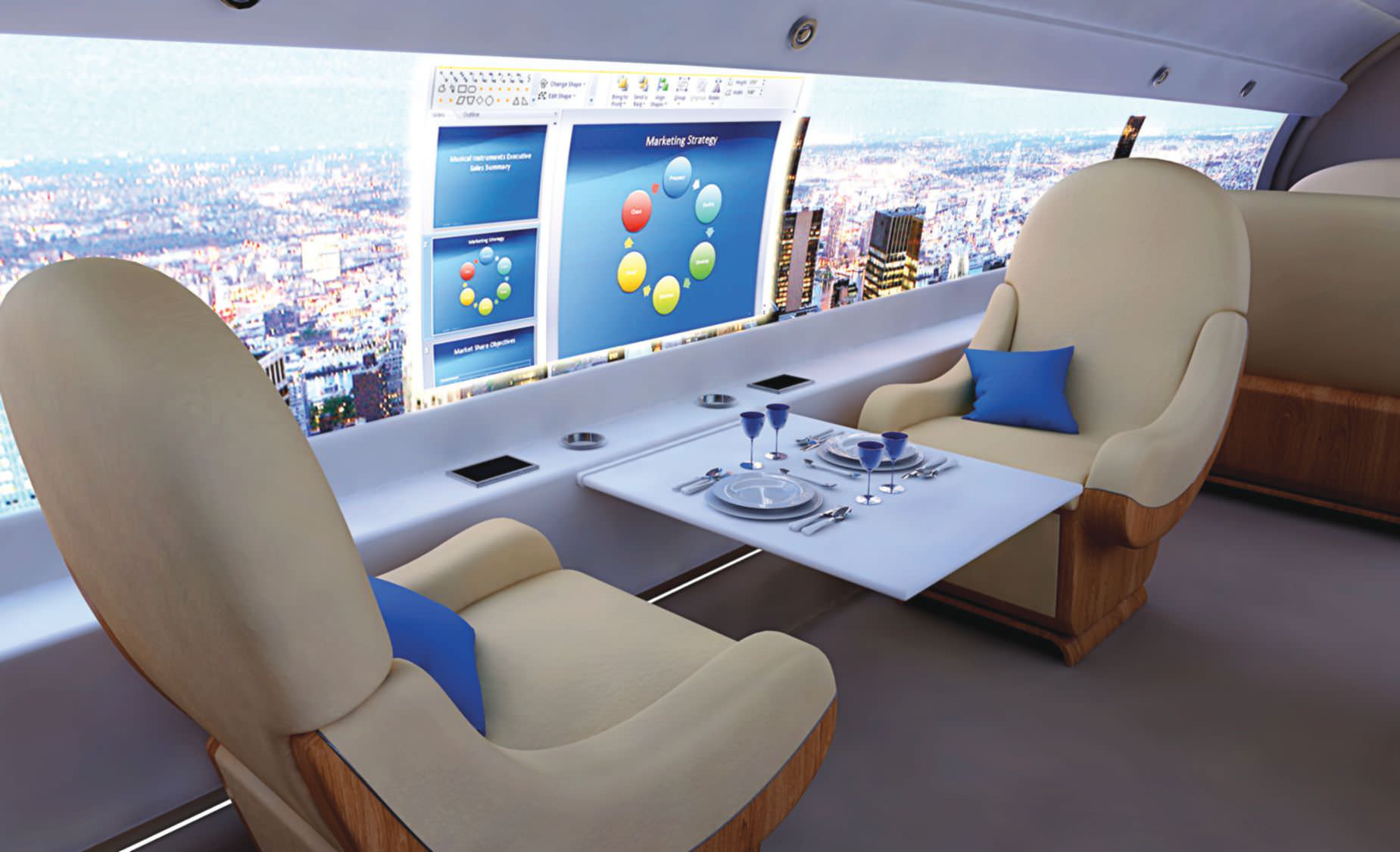 From left: Spike S-512 supersonic jet and interior
And then there is Richard Branson's Virgin Galactic, which he is pushing ahead with despite a fatal crash last year.
2. HAIL-A-JET AGE
Private jets are entering the mainstream thanks to apps enabling travelers to book seats on aircraft that would otherwise fly half-full or even empty on return trips.
Private Fly, which launched in 2010, provides access to more than 7,000 jets around the world and claims it can get passengers from the ground to the air in 45 minutes.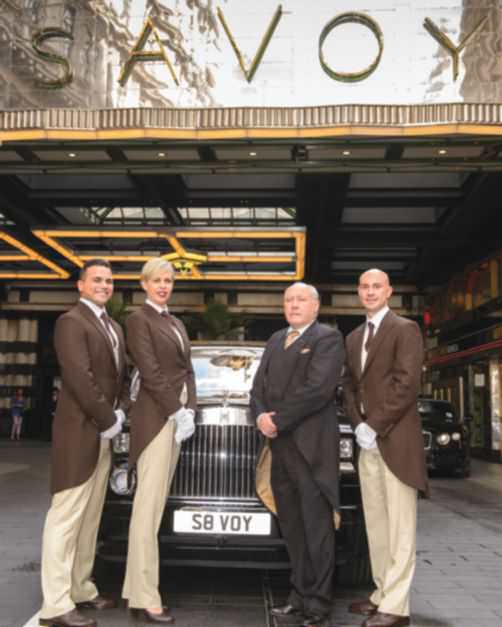 JetSmarter, which entered the market in 2013, offers more than 2,500 empty legs a month at a cost of $7,000 per year, plus 3,000 planes available for charter.
There's also Blackjet, which sells seats on jets travelling between ten US cities (annual membership is $2,500 and grants discounted empty-leg flights), and Surf Air, which has a $1,750 a month payment plan lofting 44 daily flights to eight destinations in the United States.
Fresh Jets doesn't charge anything to sign up, has more than 1,200 aircraft and flights starting from $799.
3. ECONOMY CLASS SLIMS DOWN
Airlines are cramming more seats into economy class.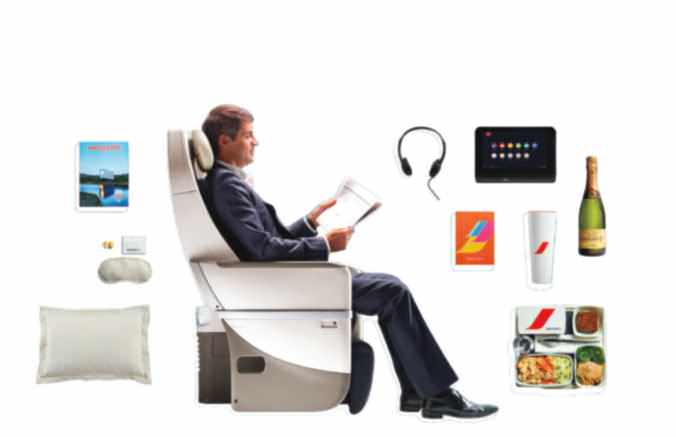 Emirates set the trend when it configured its 777s with ten-across instead of nine-across seating, and most airlines plan 3-3-3 layouts on the 787 instead of Boeing's suggested 2-4-2.
Thanks to new slimline seats, extra rows are being added and legroom is being reduced. Air Asia X has ordered a tenacross version of the new A350, which will enter service in a few years; 11-across seating on the A380 will not be a surprise.
4. PREMIUM ECONOMY 2.0
Premium economy is moving from being an "enhanced" economy seat with extra legroom, amenity kits and better food to a stand-alone product in itself.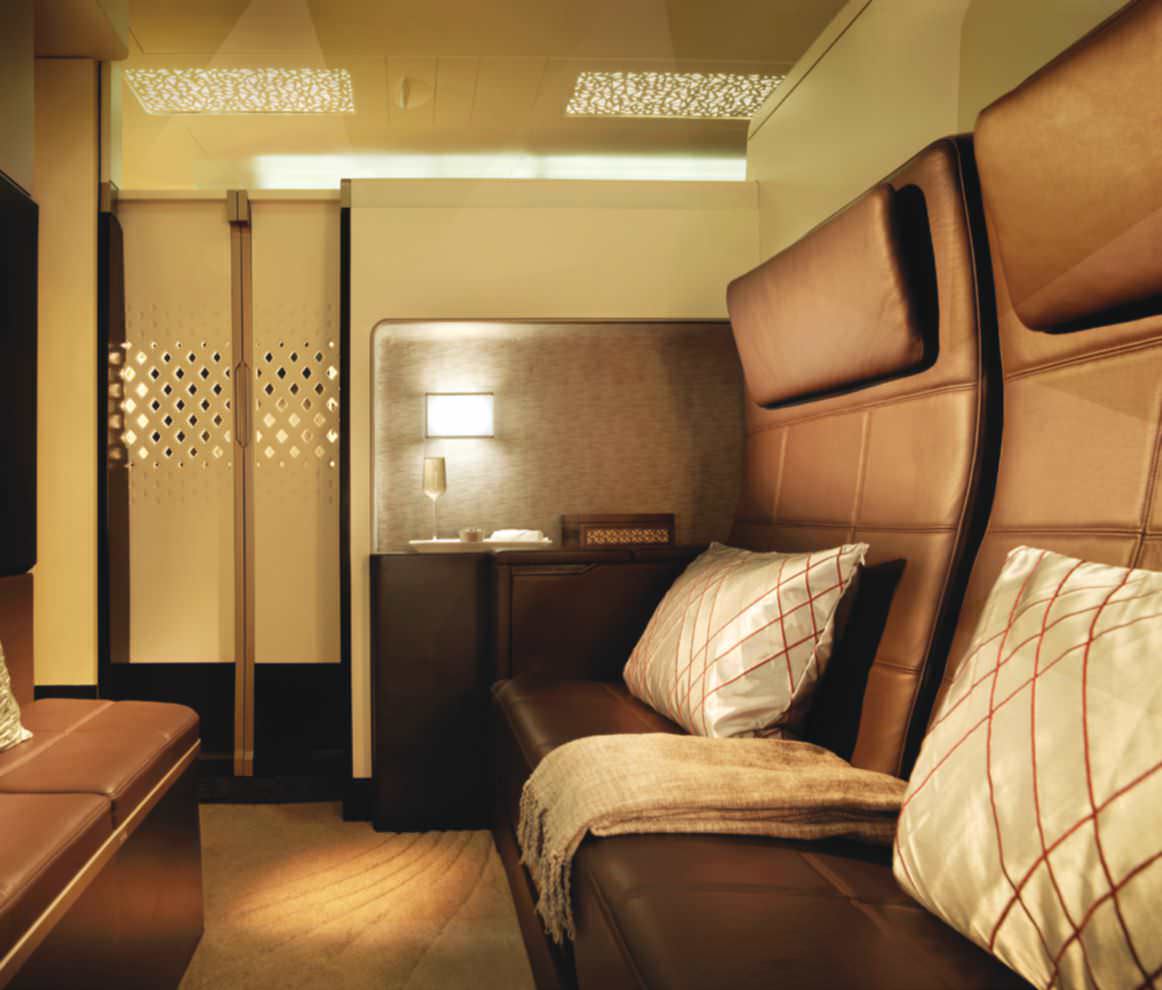 Lufthansa and Singapore Airlines recently unveiled new seats, but some airlines are seeing value in taking their designs further. Check out what's happening at the pointy end of the plane in this month's Premium Cabin Update (page 30).
5. ALL-BUSINESS CLASS AIRLINES
In the noughties, a slew of airlines tried and failed to launch all-business class services. Eos, Maxjet and Silverjet all went bust by the summer of 2008 after oil prices went over $100 a barrel. Other carriers then tried the more modest tactic of configuring some of their aircraft solely with business class seats on specific routes.
BA's all-Club World A318 service from London City to New York JFK has now been running for more than five years,while in February last year, Qatar Airways launched its first all-business class A319 from Doha to Heathrow.
However, in 2012, Hong Kong Airlines had to suspend its premium A330 Hong Kong-Gatwick service.
With the economy picking up and oil prices far lower, there is renewed determination for the concept to work. French airline La Compagnie launched on Paris Orly-New York Newark last summer, followed by London Luton-Newark in February.
Next year, UK-based, crowd-funded start-up Odyssey Airlines is planning to launch business-class-only flights from London City to the Big Apple.
6. FIRST CLASS HOTEL ROOMS
With business class products improving all the time, first class has to work harder to differentiate itself.
While a number of carriers, such as Singapore Airlines, Asiana Airlines and Emirates, provide personal suites, last year Etihad took it to the extreme with the unveiling of its Residence on the inaugural A380 service from Abu Dhabi to London Heathrow in December. In addition, the aircraft is fitted with nine first class Apartments in a single-aisle cabin.
Find more details in our Premium Cabin Update (page 30).
7. AIRPORTS AS HAPPINESS HUBS
As demand for air travel increases, airports are getting bigger – and better.
Singapore Changi is consistently voted the best in the world, with facilities such as a butterfly garden, rooftop pool and cinemas – and yet its vision for the future is even more ambitious.
You can read up to 3 premium stories before you subscribe to Magzter GOLD
Log in, if you are already a subscriber
Get unlimited access to thousands of curated premium stories, newspapers and 5,000+ magazines
READ THE ENTIRE ISSUE
September 2015