The Hiker Who Never Left
Backpacker
|
January - February 2020
When CDT thru-hiker Cionnaith "Lucky" O'Dubhaigh stopped to resupply in Lake City, Colorado, he was just looking for a short rest. Instead, he stayed and turned his new home into one of the best trail towns in the country.
Thru-hikers, Like Armies, march on their stomachs. And it's clear from a conversation I overhear in Lake City, Colorado, that the hikers gathered in the yard of the Raven's Rest Hostel will have no problem continuing their journey.
"That place is soooo bomb," says Red, a barrel chested, ginger-haired hiker with a Viking beard. He and a few other thru-hikers are relaxing on a warm August day, and the talk, predictably, revolves around food. Specifically, the goods produced at the Lake City Bakery.
"I might just pack out with like, five of those sandwich things," Wrong Way says about the calzones. "They're like a sandwich baked into a piece of bread so they can smush and still be good."
"Have you guys tried the deviled egg flight over at the brewery?" says another hiker.
"They have a deviled egg flight?" Red asks.
"No, no, it's all about the ice cream at that place across the park," Savage says, referring to the San Juan Soda Company.
"Already went," Red responds. "It's the best. I always go when I'm in Lake City. And this my fourth or fifth time in town."
Red is not alone in his enthusiasm for Lake City as a trail town. Many thru-hikers say that it's their favorite spot on the 486-mile Colorado Trail, or even the entire 3,100-mile Continental Divide Trail. Situated in the southwestern corner of Colorado, the historic mining town offers important hiker services, including pack-friendly food like those smushable calzones and a grocery store that tags items that contain more than 100 calories per ounce. But that's not all. Unlike some resupply towns, which can make hikers feel unwelcome, Lake City is special in the way its residents, businesses, and even politicians have gone out of their way to cater to backpackers.
Still, Lake City's reputation as a hiker haven is relatively new. It's only within the past decade that it earned its most-favored stopover status. As rural communities up and down America's long trails look to capitalize on the economic benefit of their location—thru-hiker numbers have more than tripled in the last decade—they would do well to learn from the transformation of Lake City.
And it might not have happened at all if an Irishman hadn't hiked into town in the summer of 2007—and decided to stay.
C​IONNAITH O'DUBHAIGH grew up hill walking with his dad near their home outside of Dublin. But he didn't fall in love with hiking until a 1999 trek on the Camino de Santiago in Spain, when he was 22. "It was a life-changing event," O'Dubhaigh tells me when I meet him in Lake City last summer. He relished the experience of traveling far enough, on foot, to actually notice changes in terrain and climate, a sense of being on a real journey. And like many thru-hikers, he appreciated the characters he met and friends he made along the way. He was smitten and took up carpentry (which he still practices today), so he could find seasonal work and hike the rest of the year.
In 2005, O'Dubhaigh hiked the Appalachian Trail and encountered American-style trail magic. Coolers full of cold drinks in the forest. Free rides and free meals and free beds. "It blew me away that people would do those things for hikers just for the good of it," he says.
He also ran into the time-honoured tradition of trail names. "I was meeting people on the trail, and had to fight off all these corny, Irishrelated names like 'Leprechaun' and 'Lucky Charm,'" he recalls with a chuckle. "I eventually settled for 'Lucky' as a compromise."
But even O'Dubhaigh had to admit the name fit when, only through serendipity, he avoided getting bit by a rattlesnake in Pennsylvania. "I was walking through this grass and just felt something squishy," he remembers. "Without even realizing it, I'd stepped on the rattlesnake's head."
Lucky was enthralled with the AT, but he didn't know there were even longer hikes in the United States until another backpacker mentioned the Pacific Crest Trail. "I felt relieved," Lucky remembers. "There were more trails to do!" He completed the PCT in 2006 and returned to the U.S. the following summer to hike the CDT.
With 5,350 trail miles under his feet, Lucky felt confident about tackling the Continental Divide Trail and completing the Triple Crown. But soon after heading north from the Mexican border, he recognized that the wild and poorly marked CDT was the most ambitious hike he'd attempted. And it wasn't just the terrain that made the journey feel different. In New Mexico, he took an unexpected detour on native lands. "Two companions and I ran into some Apache guys who invited us out to their reservation," he says. "We spent four days out there." Then came the pristine San Juan Mountains. "I felt like I was on this epic adventure," Lucky recalls. "It was like anything could happen."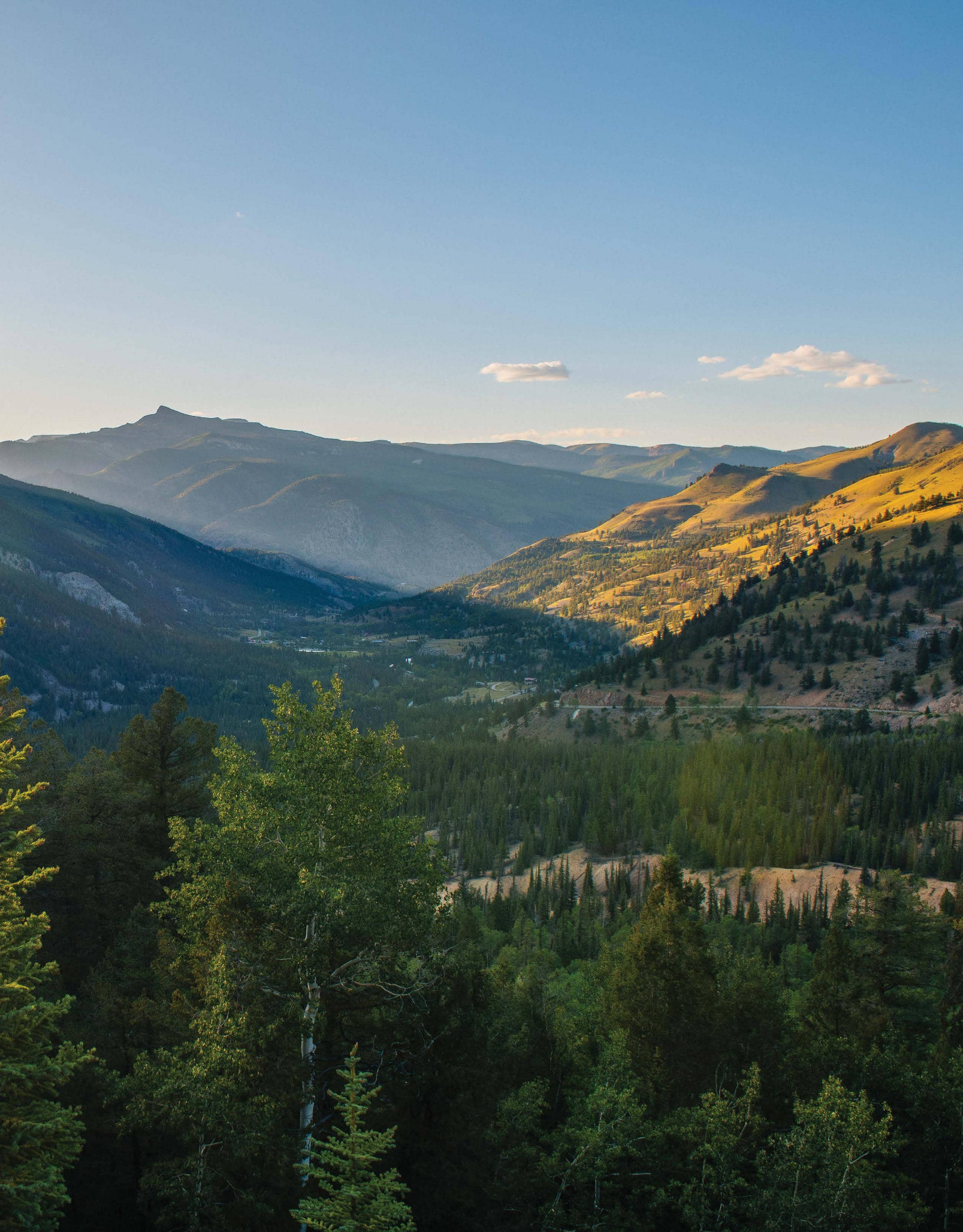 That might help explain what happened when Lucky and his companions rolled into Lake City, in southwestern Colorado, 979 miles into their hike, planning a quick resupply before continuing north. He wasn't sure what to expect there, but his legs needed a break and he was willing to wait as long as needed to hitch a ride from Spring Creek Pass. What he found was a little mountain town with 400 residents—it can be traversed in just eight city blocks—but it had what Lucky and his companions needed, including a well-stocked saloon. The trio settled in for drinks and soon met a curious local.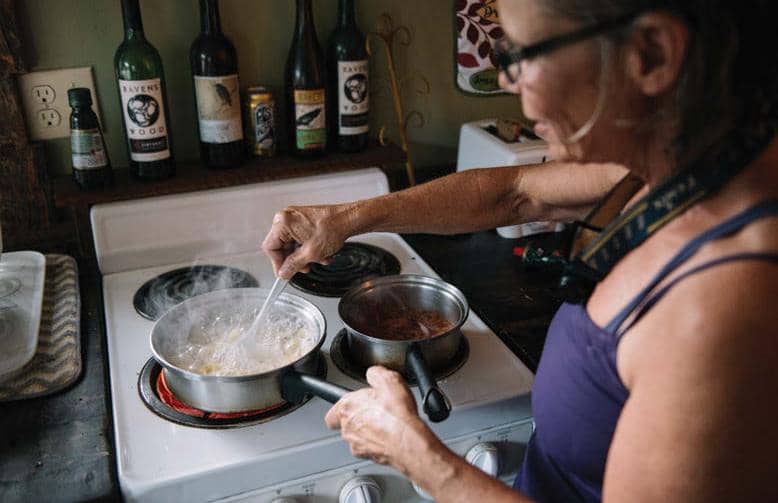 You can read up to 3 premium stories before you subscribe to Magzter GOLD
Log in, if you are already a subscriber
Get unlimited access to thousands of curated premium stories, newspapers and 5,000+ magazines
READ THE ENTIRE ISSUE
January - February 2020