KIDNAPPED* ON THE TRAIL
Backpacker
|
January - February 2020
A would-be thru-hiker hit the Pacific Crest Trail to change her life. She knew about the natural hazards. It was the human threat she never saw coming.
AT FIRST, he seemed like a nice guy. "He struck me as solicitous," Kira Moon said. "A giving, caring person. You got the impression he was service-oriented." James William Parrillo, 53, had an intriguing past, as well. He said that he was a retired Navy SEAL and that he'd worked as a deepsea diver for Greenpeace. He was fairly wealthy, too, he added in an understated way. He'd just sold a home in Santa Cruz for $4.5 million. He didn't have access to the money just yet, however—it was still in escrow—and he was in physical pain. In a windstorm earlier that month, March 2018, he'd been blown off a cliff in Mt. Laguna, California, he told Moon. He'd broken some ribs and punctured a lung.

So now Parrillo, an impeccably neat, balding man, 6'1" and lean, with a salt-and-pepper goatee and a steady, shark-eye gaze, was temporarily living, along with Moon and a dozen other would-be thru-hikers, at Carmen's Garden, a Mexican restaurant in Julian, California, 77 miles from the southern terminus of the Pacific Crest Trail, where Moon had begun her hike 10 days before. Did anyone wonder why a professed multimillionaire was crashing at a cheap hippie restaurant? Well, the vibe at Carmen's was loose and trusting. By day, the hikers waited tables and washed dishes. In the evening, they quaffed beer, then unfurled their sleeping bags to sleep clumped close together on the floor. The vague scent of unwashed human pervaded the room, along with the easy, good-humored kinship that imbues so many hiker gatherings. Moon felt happy, at ease. She began to like James Parrillo—and in time, it seems, he sensed this.

After three days, according to Moon, Parrillo suggested that the two of them hike the PCT together—when he healed up, that is. Couldn't she wait there in Julian just a couple more days for him? The proposal didn't seem amorous. There'd been no flirting, according to Moon. She was 62 at the time, eking by in San Francisco on a $900 monthly disability payment, and was still trying to figure out exactly how she felt about the guy. She wasn't sure at first, but she would eventually write to a friend about the younger Parrillo to joke, "I'm joining the cougar club."

Moon waited in Julian for Parrillo, and then after a few days at Carmen's they began hiking north. Stored on Moon's phone was a photo she'd taken of him.

She wanted to post it on Facebook. "Wait a few days," Parrillo told her. She waited a week. Then, as they hiked north, she posted the photo. Parrillo went berserk. At a remote campsite, he screamed at her for hours. He insisted that she stare him square in his eyes as he berated her, and he laid out a wild rationale for his rage. He was gay, he told Moon, and he'd come to the PCT to escape a host of pursuers. The Navy was after him because he'd lied about his sexual orientation, and the media was after him too because a rumor was afloat that he was Caitlyn Jenner's lover. Why, why had Moon tipped them off with her Facebook post? "You're ruining my life," he said, according to Moon, who tried to meet all of Parrillo's outbursts with an unruffled coolness. "I come from an Italian family with a lot of dignity, and now you've put a black mark on my family. I can't go back to them because of you."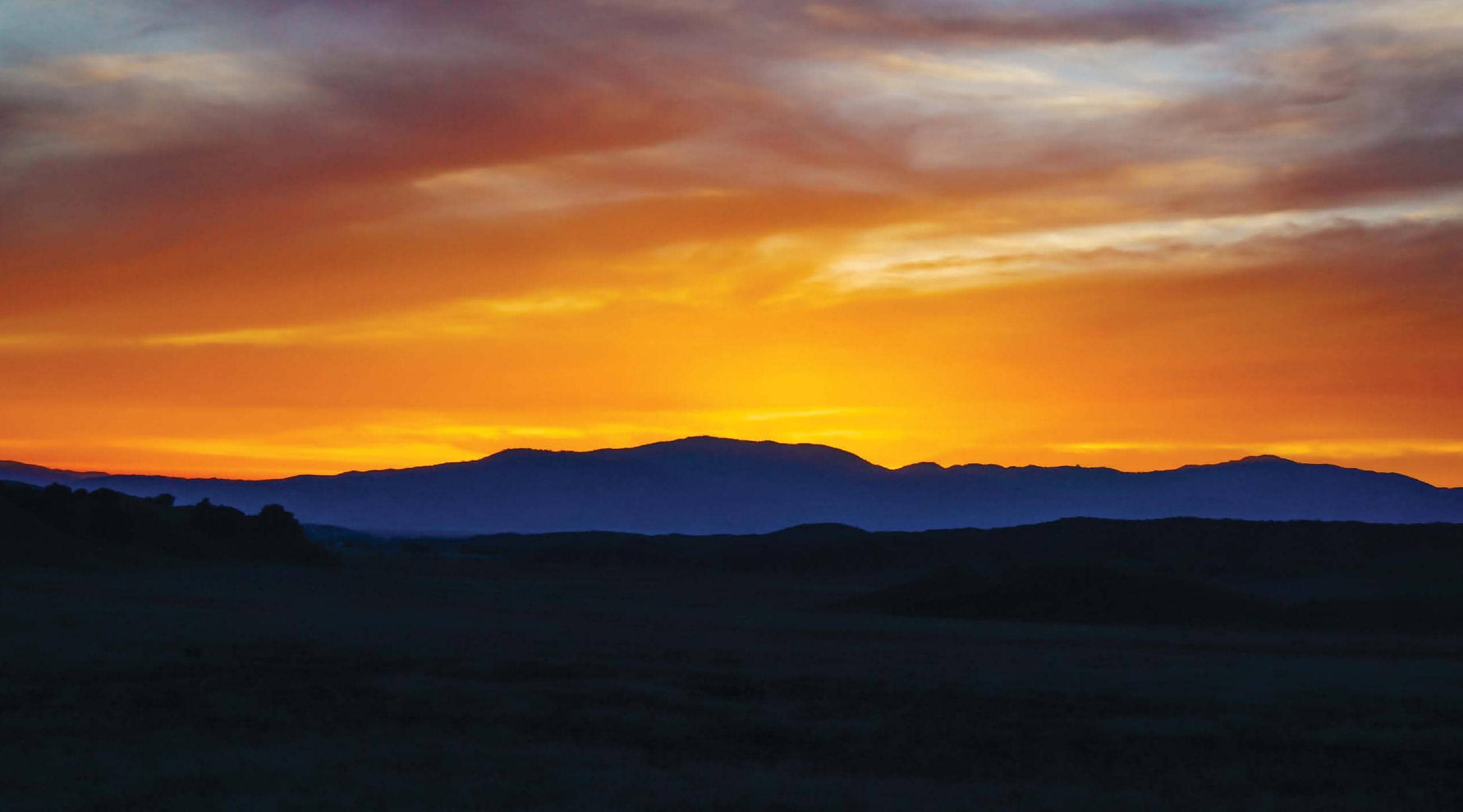 Parrillo, who did not respond to repeated requests for an interview, is of Italian descent. But nearly everything else he told Moon is a lie. According to interviews with 20 people who know the alleged perpetrator or his victims and a review of public documentation, the man is in fact a drifter, and poor. It's very unlikely that he broke any ribs last spring. The U.S. military has no records indicating that Parrillo ever served. Rather, his past suggests a lone wolf, a charming but violent con artist who, over the past 30 years, has roamed the country under myriad aliases, leaving fear and wreckage in his wake. At least seven women have accused him of kidnapping and rape. Two of these women said Parrillo held them captive for more than a year, and that he sired a child with them.
Parrillo has never been charged for mistreating women, but the accusations that women have made against him—to me and to others—are remarkably consistent. They depict him as a dangerous man and fantastical liar who survives by scamming anyone he can. But Kira Moon didn't know any of this as she hiked down the Pacific Crest Trail with her new friend.
A SIDE FROM THE occasional rattlesnake and lightning bolt, we think of long trails as safe. And while they generally are, they do, every so often, attract criminals eager to capitalize on the trails' seclusion and the casual trust that builds up between hikers along routes such as the AT, the CDT, and the PCT. Since 1974, there have been 12 murders, including one in May 2019, on the nation's most popular footpath, the Appalachian Trail, which draws roughly 3 million visitors a year. But how many sexual assaults? It's impossible to say. Unlike murders, which lead to investigations, rapes often go unreported out of the victim's confusion, shame, or fear to come forward.
No reliable statistics size up the prevalence of rape and crime on the long trails, but nationwide, 77 percent of all rapes go unreported. Of the ones that are reported, only about one-fifth are prosecuted (trials are long and costly, and lawyers don't want to gamble on long-shot cases). Only half of all prosecuted cases result in convictions. All told, only about .7 percent of all rapes and attempted rapes end in a felony conviction, according to the Rape, Abuse and Incest National Network's analysis of U.S. Justice Department statistics.
Kira Moon's story of sexual violence is one of the many that will never be prosecuted. It begins in 2007. Moon was working as a sculptor's assistant in San Francisco and frequently lifting large chunks of bronze—a strain upon her slender, bony frame. (A gentle and elfin individual, Moon was 5'6" and weighed 115 pounds.) One morning, she wrote on her blog, she woke up with "my back, neck, shoulder, and arm half paralyzed, burning, buzzing, and numb."
The pain was never diagnosed to Moon's satisfaction. It persisted for years, and Moon began to rely on a motorized wheelchair to navigate San Francisco. Unemployed now, she survived on her disability check as she inhabited the opiate haze of her pain meds and bunked down in a substandard $600-a-month basement apartment, obliged to toil upstairs to use the bathroom or cook.
It was a difficult existence, but not without love. Back in the 1980s, when she was romantically partnered with a woman who had a young son, Moon formed a relationship with the boy, Jason Storm. Now 40, Storm lives in San Francisco and works as social worker and drug treatment specialist, and sings in a punk rock band, Space Toilet. Moon described him wryly as "the un-son."
"Kira was there throughout most of my childhood," Storm said. "She was the one who taught me about music and art. She was a huge inf luence."
Moon spent her days going to medical appointments until, in 2016, she found herself contending with a new doctor who refused to renew her oxycodone prescription. She suffered through cold-turkey withdrawal, drinking red wine to patch herself through. And eventually, she rejoiced on her blog, she began feeling stronger "mentally and physically. I quickly regained the stamina I had lost during my convalescence, and then some. I was regenerating."
By early 2017, Moon told me, she was still unable to sit or stand for prolonged periods. She could walk with ease, however, and abandoned the wheelchair. She even frequently hiked the strenuous 10-mile round-trip from her home to the summit of San Bruno Mountain, elevation 1,319 feet. The walking was a bright spot in an existence that was still, even after Moon conquered her addiction, a little rootless and solitary. "I was very unsettled," Moon said of that time. "I wanted a new life."
Soon she began to dream of hiking the long trail from Mexico to Canada. Never mind that she had no backpacking experience, or that Jason Storm thought she was crazy. She is at heart an adventurer. When she was 16 and living a quotidian middle-class life with her parents in San Francisco, she ran away for eight weeks, hitchhiking to New Jersey and back. Moon identified as male at the time. When she was 20, she took another bold move and underwent sex reassignment surgery, changing her legal name from Keith Marchington to Kira Marchington-Moon.
Eventually, Storm relented and created a GoFundMe page for Moon's hike. He raised $785 for gear, and on March 18 she showed up at the Mexican border, determined to walk 2,650 miles to Canada. She wasn't ready, exactly, but she was willing to take a gamble. "I was poor," she said. "I was starving. And I thought that maybe the trail would lead me to a new life—to new people, a new living situation in the countryside, even. I'd done this before—gone out on God's little fingertip, I mean, and dared Him to flick me away. I was ready to take a risk."
You can read up to 3 premium stories before you subscribe to Magzter GOLD
Log in, if you are already a subscriber
Get unlimited access to thousands of curated premium stories, newspapers and 5,000+ magazines
READ THE ENTIRE ISSUE
January - February 2020