If You Build It, Will They Hike?
Backpacker|February/March 2016
You can now discover the other Caribbean on Dominica's new long trial. But should you?
The rumble coming from somewhere off in the rainforest should cue me to trouble. I'm hiking toward 275-foot Middleham Falls, the tallest cascade on the Caribbean island of Dominica, and I expect to see what I'd previewed in photos: A gauzy, decorative ribbon trickling into the kind of pool where tropical maidens in shampoo commercials lather their hair. I'd imagined taking a dip myself, if only to wash away the grime of my third day on the Waitukubuli National Trail (WNT), a new 115-mile path that runs the length of the island and links hot springs, rainforests, cliff-rimmed beaches, and waterfalls. But recent rains have turned the normally tame Middleham into a neck-snapping fire hose.
Bullets of mist sting my eyes when I try to lo ok into the white cloud swirling before me. My companions—two Dominicans serving as unofficial guides, plus a photographer— ham it up with a few "storm-pummeled newsman" routines, then we all start hiking back along the spur trail toward the WNT. Only now, there's a brand-new waterfall raging across our route.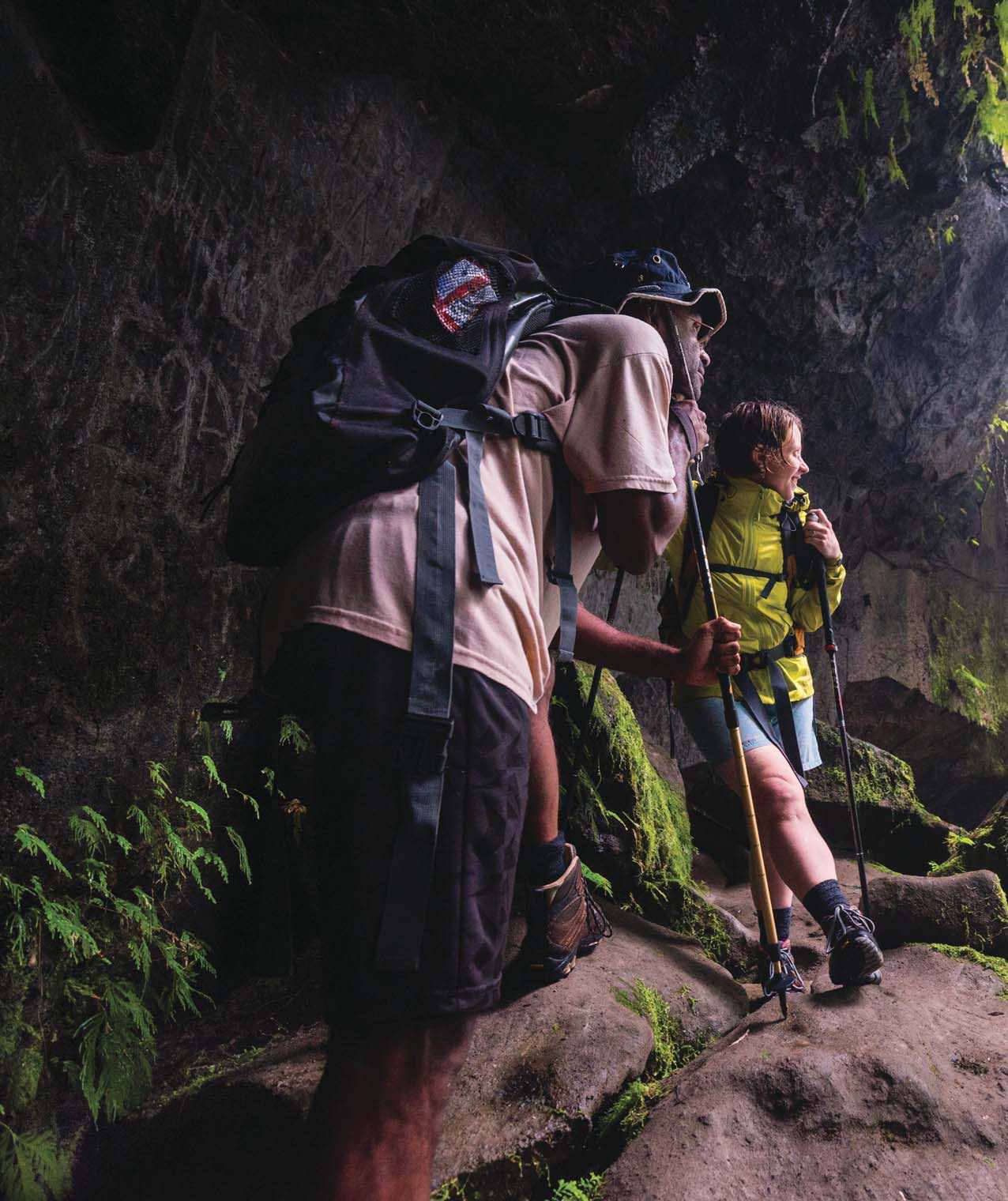 "We're cut off!" shouts Michael Eugene, the WNT's bespectacled guidebook author who talks like a scholar but hikes like an Ironman (he's personally walked every mile of trail in his native land). He's visibly rattled, and I make a conscious effort to slow my breathing as I realize our situation could turn dire: With a Niagara right behind us and its mini-me ahead, what's to say they won't merge into an even bigger flood pouring down where we now stand? We need to get out of here, pronto.
We link arms and long-limbed Howard Ambrose, a hiking guide who moonlights as Dominica's star basketball player, wades into the rushing current flowing out of the fall. The water swirls around his knees, but I'm half his height. It rises above my waist. "Don't lose me!" I shout above the roar, hoping to sound more cavalier than terrified.
In the midst of the dicey ford, it dawns on me what a gamble this hiking route really is. Dominica developed the Waitukubuli National Trail to bolster ecotourism. That's right, this cash-poor country is looking to adventuresome backpackers to boost the economy. The hope is that hiker revenue can bring prosperity to the island's rural villages without blighting its wild mountains and rainforests. If that happens, Dominica's success might embolden other destinations to build trails, not mega-resorts. But with the current tugging at my legs, I have to wonder: Is this new route ready for prime time? Will Dominica's big bet pay off?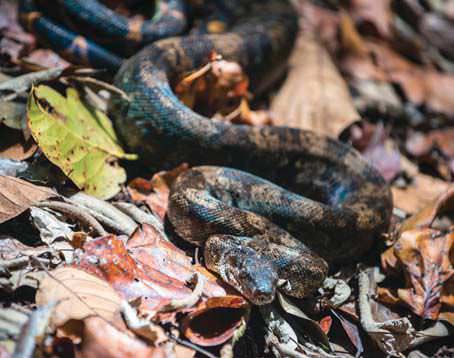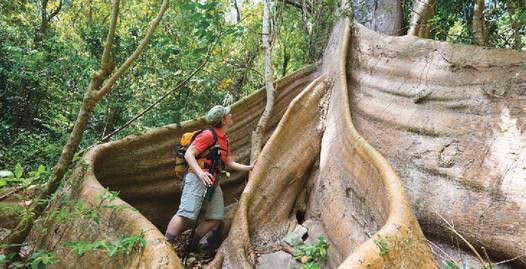 DOMINICA IS NOT to be confused with the Dominican Republic. That country produces fine cigars (like Cuba, its neighbor). Dominica, a much smaller country in the Windward Islands 280 miles east of St. Croix, exports nothing of consequence. The steepness of its mountains thwarted logging, its banana industry collapsed after losing battles with fungal blights and bigger Central American producers, and its rum is just so-so.
Nor does Dominica attract many tourists; at least, not compared to other Caribbean destinations. In the British Virgin Islands, 300 miles away, tourism accounts for 58 percent of the GDP. It's just 25 percent here. Dominica's mountainous jungle and cliffy shorelines don't attract the typical Caribbean vacationer seeking talcum-soft beaches (of which Dominica has none).Even its primary airport remains smallscale, because there's no place on the island flat enough for long, jumbo-jet runways.
You can read up to 3 premium stories before you subscribe to Magzter GOLD
Log in, if you are already a subscriber
Get unlimited access to thousands of curated premium stories and 5,000+ magazines
READ THE ENTIRE ISSUE
February/March 2016