If You're Not Paranoid, You're Crazy
The Atlantic
|
November 2015
As government agencies and tech companies find ever more intrusive ways to influence and probe our thoughts and behavior, one man considers how to stay human in the panopticon.
I knew we'd bought walnuts at the store that week, and I wanted to add some to my oatmeal. I called to my wife and asked her where she'd put them. She was washing her face in the bathroom, running the faucet, and must not have heard me—she didn't answer. I found the bag of nuts without her help and stirred a handful into my bowl. My phone was charging on the counter. Bored, I picked it up to check the app that wirelessly grabs data from the fitness band I'd started wearing a month earlier. I saw that I'd slept for almost eight hours the night before but had gotten a mere two hours of "deep sleep." I saw that I'd reached exactly 30 percent of my day's goal of 13,000 steps. And then I noticed a message in a small window reserved for miscellaneous health tips. "Walnuts," it read. It told me to eat more walnuts.
It was probably a coincidence, a fluke. Still, it caused me to glance down at my wristband and then at my phone, a brand new model with many unknown, untested capabilities. Had my phone picked up my words through its mic and somehow relayed them to my wristband, which then signaled the app?
The devices spoke to each other behind my back—I'd known they would when I "paired" them—but suddenly I was wary of their relationship. Who else did they talk to, and about what? And what happened to their conversations? Were they temporarily archived, promptly scrubbed, or forever incorporated into the "cloud," that ghostly entity with the too disarming name?
It was the winter of 2013, and these "walnut moments" had been multiplying—jarring little nudges from beyond that occurred whenever I went online. One night the previous summer, I'd driven to meet a friend at an art gallery in Hollywood, my first visit to a gallery in years. The next morning, in my inbox, several spam e-mails urged me to invest in art. That was an easy one to figure out: I'd typed the name of the gallery into Google Maps. Another simple one to trace was the stream of invitations to drug and alcohol rehab centers that I'd been getting ever since I'd consulted an online calendar of Los Angeles – area Alcoholics Anonymous meetings. Since membership in AA is supposed to be confidential, these e-mails irked me. Their presumptuous, heart-to-heart tone bugged me too. Was I tired of my misery and hopelessness? Hadn't I caused my loved ones enough pain?
Some of these disconcerting prompts were harder to explain. For example, the appearance on my Facebook page, under the heading "People You May Know," of a California musician whom I'd bumped into six or seven times at AA meetings in a private home. In accordance with AA custom, he had never told me his last name nor inquired about mine. And as far as I knew, we had just one friend in common, a notably solitary older novelist who avoided computers altogether. I did some research in an online technology forum and learned that by entering my number into his smartphone's address book (compiling phone lists to use in times of trouble is an AA ritual), the musician had probably triggered the program that placed his full name and photo on my page.
Then there was this peculiar psychic incursion. One night, about a year before my phone suggested I eat more walnuts, I was researching modern spycraft for a book I was thinking about writing when I happened across a creepy YouTube video. It consisted of surveillance footage from a Middle Eastern hotel where agents thought to be acting on behalf of Israel had allegedly assassinated a senior Hamas official. I watched as the agents stalked their target, whom they apparently murdered in his room, off-screen, before reappearing in a hallway and nonchalantly summoning an elevator. Because one of the agents was a woman, I typed these words into my browser's search bar: Mossad seduction techniques. Minutes later, a banner ad appeared for Ashley Madison, the dating site for adulterous married people that would eventually be hacked, exposing tens of millions of trusting cheaters who'd emptied their ids onto the Web. When I tried to watch the surveillance footage again, a video ad appeared. It promoted a slick divorce attorney based in Santa Monica, just a few miles from the Malibu apartment where I escaped my cold Montana home during the winter months.
Adultery, divorce. I saw a pattern here, one that I found especially unwelcome because at the time I was recently engaged. Evidently, some callous algorithm was betting against my pending marriage and offering me an early exit. Had merely typing seduction into a search engine marked me as a rascal? Or was the formula more sophisticated? Could it be that my online choices in recent weeks—the travel guide to Berlin that I'd perused, the Porsche convertible I'd priced, the old girlfriend to whom I'd sent a virtual birthday card—indicated longings and frustrations that I was too deep in denial to acknowledge? When I later read that Facebook, through clever computerized detective work, could tell when two of its users were falling in love, I wondered whether Google might have similar powers. It struck me that the search engine might know more about my unconscious than I do—a possibility that would put it in a position not only to predict my behavior, but to manipulate it. Lose your privacy, lose your free will—a chilling thought.
Around the same time, I looked into changing my car insurance policy. I learned that Progressive offered discounts to some drivers who agreed to fit their cars with a tracking device called Snapshot. That people ever took this deal astonished me. Time alone in my car, unobserved and unmolested, was sacred to me, an act of self-communion, and spoiling it for money felt heretical. I shared this opinion with a friend. "I don't quite see the problem," he replied. "Is there something you do in your car that you're not proud of? Frankly, you sound a little paranoid." My friend was right on both counts. Yes, I did things in my car I wasn't proud of (wasn't that my birthright as an American?), and yes, I'd become a little paranoid. I would have to be crazy not to be.
The night i saw my first black helicopter—or heard it, because black helicopters are invisible at night— I was already growing certain that we, the sensible majority, owe plenty of so-called crackpots a few apologies. We dismissed them, shrugging off as delusions or urban legends various warnings and anecdotes that now stand revealed, in all too many instances, as either solid inside tips or spooky marvels of intuition.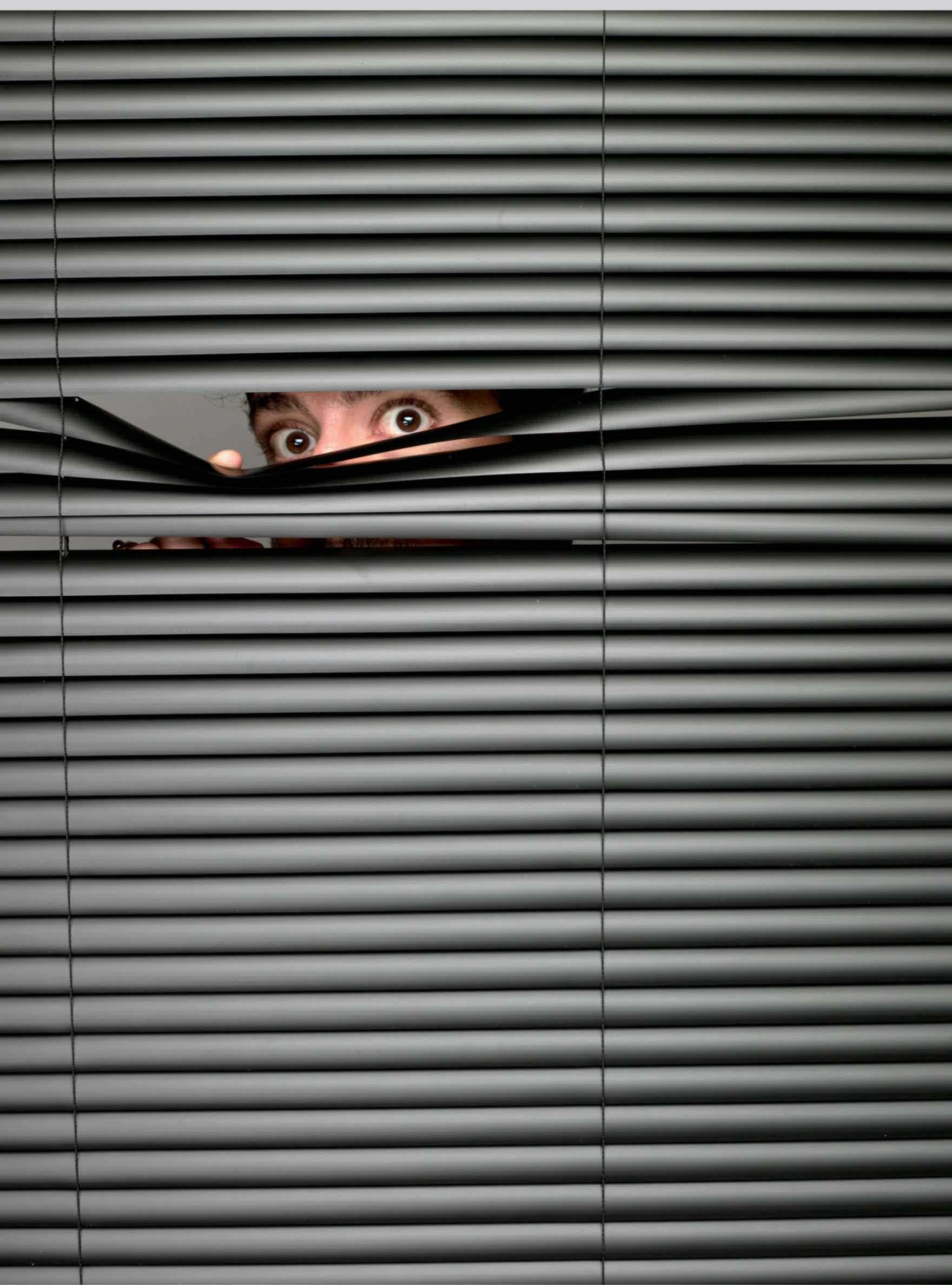 The Mormon elder who told me when I was a teenager back in 1975 that people soon would have to carry "chips" around or "be banished from the marketplace."
The ex–Army ranger in the 1980s who said an "eye in the sky" could read my license plate.
The girlfriend in 1993 who forbade me to rent a dirty video on the grounds that "they keep lists of everything."
The Hollywood actor in 2011 who declined to join me on his sundeck because he'd put on weight and a security expert had advised him that the paparazzi were flying drones.
The tattooed grad student who, about a year before Edward Snowden gave the world the lowdown on code-named snooping programs such as PRISM and XKeyscore, told me about a childhood friend of his who worked in military intelligence and refused to go to wild parties unless the guests agreed to leave their phones locked outside in a car trunk or a cooler, preferably with the battery removed, and who also confessed to snooping on a girlfriend through the camera in her laptop.
The night I vowed never again to mock such people, in January 2014, I was standing knee-deep in a field of crusty snow at the edge of a National Guard base near Saratoga Springs, Utah, a fresh-from-the-factory all-American settlement, densely flagpoled and lavishly front-porched, just south of Salt Lake City. Above its rooftops the moon was a pale sliver, and filling the sky were the sort of ragged clouds in which one might discern the face of Jesus. I had on a dark jacket, a dark wool cap, and a black nylon mask to keep my cheeks from freezing.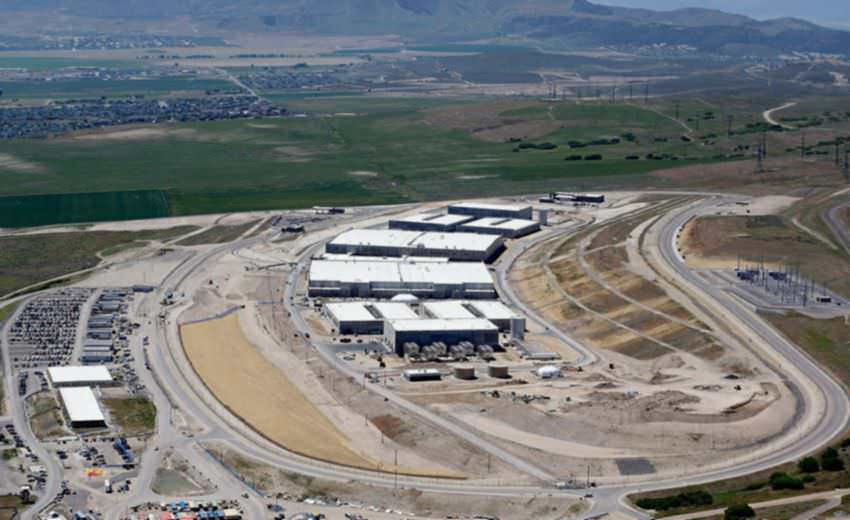 You can read up to 3 premium stories before you subscribe to Magzter GOLD
Log in, if you are already a subscriber
Get unlimited access to thousands of curated premium stories, newspapers and 5,000+ magazines
READ THE ENTIRE ISSUE
November 2015