LISTENING
Stereophile|June 2020
Guns N' Neuroses: The Life of a Used-Gear Specialist
During the years I lived in New York City and environs, I never learned my way around Brooklyn—something I now regret, given that borough's emergence as a hotbed of audio creativity: our industry's Laurel Canyon, so to speak. Such gone-but-not-forgotten brands as Futterman and Fi were manufactured there, and today Brooklyn is home to DeVore Fidelity, Lamm Industries, Mytek Digital, Grado Labs, Ohm Acoustics, and Oswalds Mill Audio. The list of audio luminaries who call Brooklyn home includes Herb Reichert, John Atkinson, Steve Guttenberg, Fred Kaplan, and numberless others.
In 2012, Brooklyn's Red Hook district became home to a different sort of audio company, one that filled a need so big that no one had actually recognized it before then: Stereobuyers, which is owned and operated by the youthful Adam Wexler, buys from audiophiles the gear they no longer want, freeing them up to buy something else—while at the same time offering for sale a great variety of used and vintage components, the likes of which we mortals could go all our lives without actually seeing.
On a rainy day in early March, during the sort of disorienting weather that leaves one wondering whether we're heading away from winter or toward it, I took an early train from Albany to New York's Penn Station, where Adam Wexler picked me up for the drive to the fine old Brooklyn waterfront warehouse that Stereobuyers shares with a letterpress printing company. The building is on a sizable wharf: If you step outside and look due east, you'll be looking at the Brooklyn Ikea store; turn the other way and look to the northwest and you'll get a clearer view of the Statue of Liberty than can be had from Battery Park.
Step back inside and you'll see—forgive the cliché—an Ali Baba's cave filled with piece after piece that fired my imagination and coaxed my always simmering acquisitiveness into something hotter.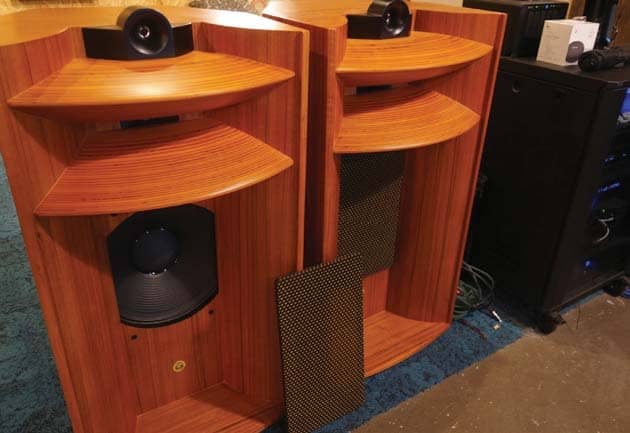 How did this happen?
The atmosphere inside the large room that Adam has carved out for a listening space and the company's open-plan offices is the sort that I find instantly inviting: exposed stone walls, an incalculably high ceiling with exposed beams and occasional swaths of sound-absorbing fabric, lots of framed posters and photographs, and, whether intentionally or not, an artsy mix of dark corners and nicely done spotlighting. It was a strangely cozy place to be on a rainy day: Just 12 paces from that room, the warehouse door remained open, reminding me that another 20 steps from there would land me in the briny deep. Maybe land 's not the right word.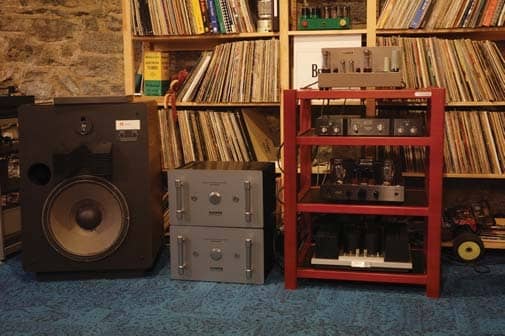 I asked Adam how he came to make his living buying and selling used hi-fi components. "My dad had always had a cool hi-fi but wasn't neurotic about it: That's where my interest in equipment really came from. And then, in college, I somehow found Stereophile, and I found that there was more [equipment] out there than you see on the shelves at The Wiz.
You can read up to 3 premium stories before you subscribe to Magzter GOLD
Log in, if you are already a subscriber
Get unlimited access to thousands of curated premium stories and 5,000+ magazines
READ THE ENTIRE ISSUE
June 2020