THE RIGHT MOVES
RotorDrone
|
August/ September 2020
Setting the scene with six easy video techniques
We don't talk much about "flying" drones, anymore, but if you're shooting aerial video, the path of your drone and its camera settings can completely change the mood of a scene and how your audience will react. In this article we'll discuss six basic camera moves to elevate your drone video endeavors to the next level. But before we get into the six basic moves, two words should be ingrained in your mind every time you are filming with your drone: slow and smooth. Unless you are doing an action sequence, dramatic or fast moves will tend to lead to shaky footage, possible crashes, and a nauseating viewing experience. Always stay very gentle on the sticks, regardless of how good your camera may be. Smooth flying will always create a better video. If your controller has the programming for it, set all controls to cause slower flight movements. One key technique that will greatly improve the video editing stage is flying through the shot. Basically, you should start your shot well before you think you need to, and end it well after. This provides extra footage for the editors so they can select just the right spot to start and stop the scene. If you don't want the scene to start or end abruptly, follow through the shot both before and after. This just requires some practice, and then some more practice.
THE SIX CAMERA MOVES
FLYING CLOSE TO THE GROUND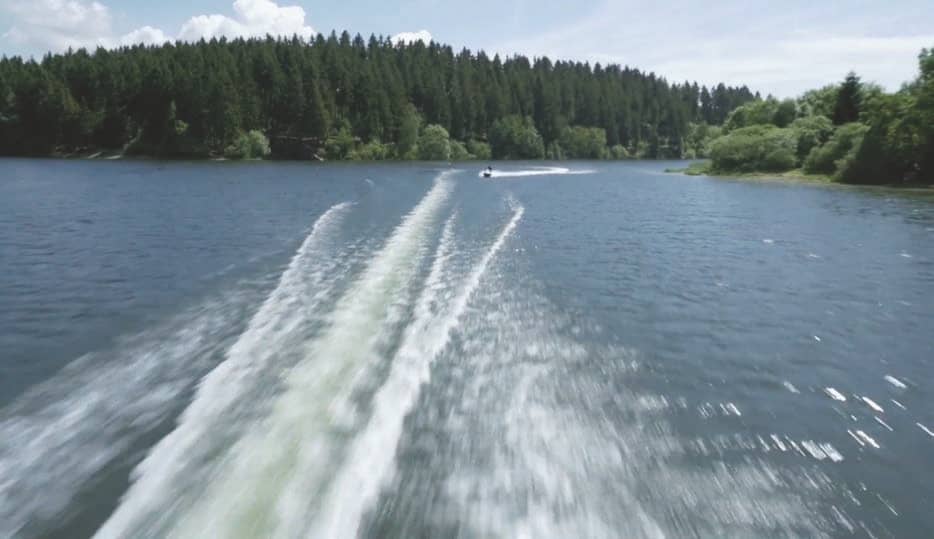 The first drone-flying move you will need to really practice is learning to fly close to the ground, comfortably and smoothly. Now, we're not saying you should be knocking dew off the wet grass with the camera lens as you fly by, but you do want to have the ability to scoot by your subject at a low angle. Practice so that you can easily fly in any direction low to the ground: forward, backward, and left to right. Most of these types of shots will be from waist to eye level. A good maneuver to practice is flying horizontal figure eights, first away from you and then back, then from side to side. By flying close to the ground you can create really long versions of a dolly movement, and then by lifting up the drone from close to the ground you can create a crane shot that off ers unlimited upward movement. A separate upward or downward camera movement can also be incorporated into the low flight shot.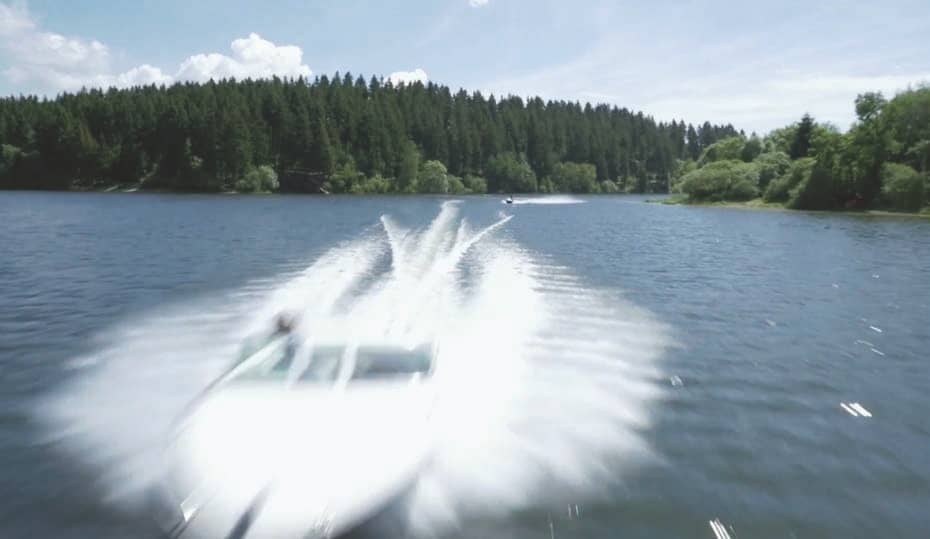 THE FLY-THROUGH
You can read up to 3 premium stories before you subscribe to Magzter GOLD
Log in, if you are already a subscriber
Get unlimited access to thousands of curated premium stories, newspapers and 5,000+ magazines
READ THE ENTIRE ISSUE
August/ September 2020