READY, SET, LAUNCH!
RotorDrone|May/ June 2020
30 pro tips to incorporate drones into your business
Gaining buy-in from your executive team
is an essential first step that can make or break any company's drone program. While a boots on the ground professional or a business manager is interested in new use cases, increased efficiency, hiring pilots, and processing data, your executives may not care about any of those things until you can prove the drones won't increase your company's liability. Your compliance and legal teams may be most concerned about ensuring that your flight crews will never violate airspace regulations, damage infrastructure, or infringe on privacy. As a customer success manager at Skyward, I have helped many businesses reinforce best practices for drone adoption and management, and I share some of my best tips for success in this article.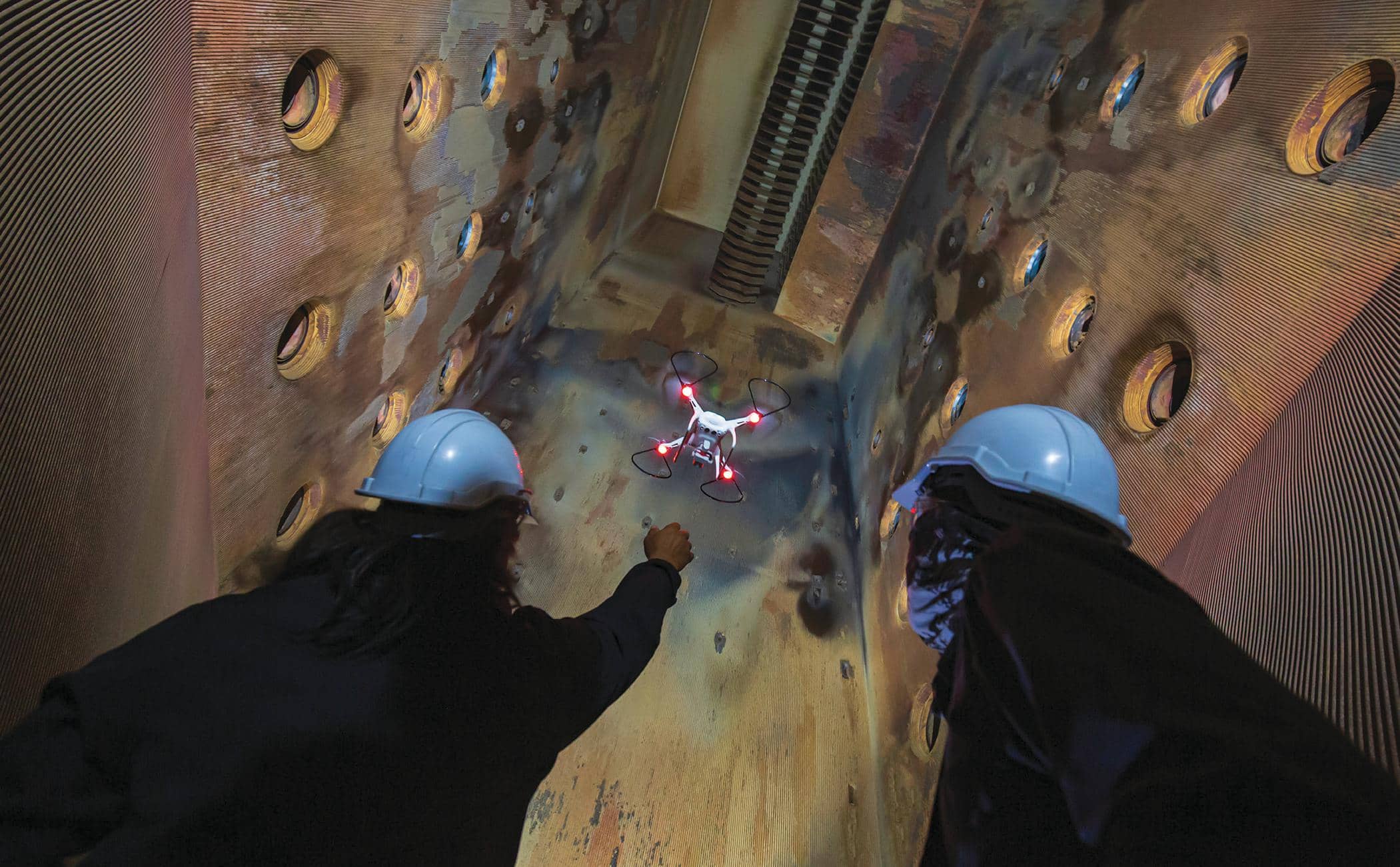 At any complex organization, there are many different stakeholders with diverse goals any time new technology is introduced, and drones are a prime example. Your legal team, your finance team, and your executives will all have different concerns. If you can address those concerns in advance, you'll have a smoother path to success. There's no harm in making your bosses look good, and you'll have a much easier time getting budget if you have a good relationship with your finance team. Jumping through so many hoops can feel time-consuming, especially if you already have projects lined up, but it's essential to build trust with all your stakeholders from the very beginning.
Drones are constantly in the news these days, so your executive team may already know about what's going on with them and have an idea of the industry-specific value they could provide to your company or agency. Be smart about the use case that you select for your pilot program. You want something that's simple, straightforward, and that you feel very confident will save money, make money, or both. Start by describing the business problem the drones will solve. For example, stockpile volume metrics are inaccurate or substations take months to inspect. Then show how drones can provide a viable solution. When possible, provide third-party case studies and reports from other companies, universities, or professional services firms. Remember to include data about how drones will help increase revenue, cut costs, or both. And if you need help with any of that, you can engage with Skyward's team of experts to assist.
MAKING THE CASE FOR DRONES
1 Show your executives how drones will make money, save money, lower risks, or give your company access to entirely new data streams.
2 Start small: select an initial use case that is sure to provide solid returns.
3 Work with your finance team to ensure you have the necessary budget.
4 Report back to your executive sponsor with metrics and deliverables they can then share with their bosses.
5 Show that you have a plan in place to mitigate risks and standardize procedures; this will instill confidence.
PITFALL TO AVOID: Assuming your executives already understand the value that drones can provide your company.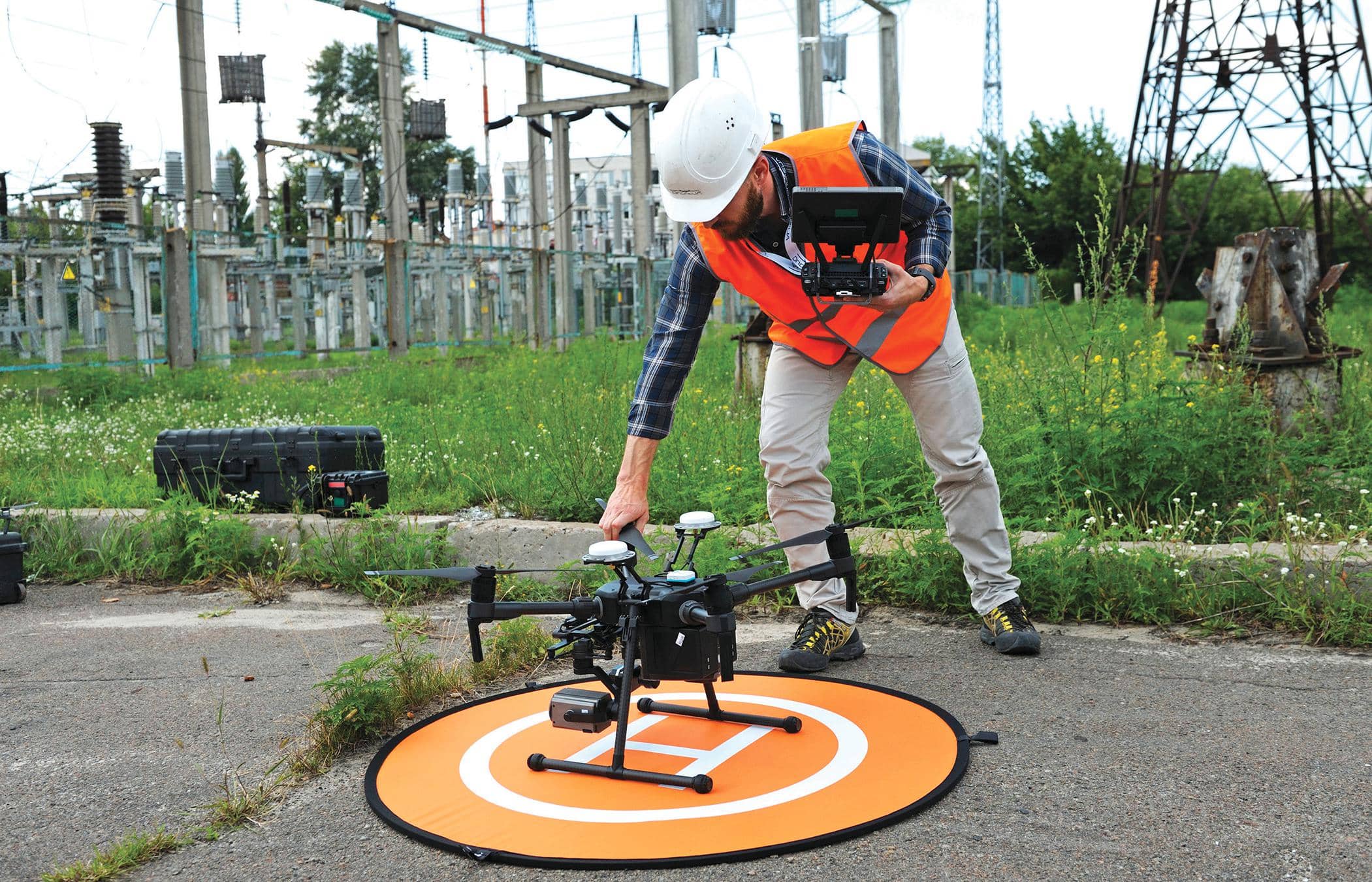 YOUR COMPANY'S DRONE TRAINING PROGRAM
So as I'm sure most of our audience knows, all pilots flying commercially under Part 107 in the United States need to pass the knowledge exam at an improved test center. But that's really just the beginning. The goal of any training program isn't to check a box or pass a test. It's to foster a self-reinforcing culture of safety within the company's drone program. Just passing the exam isn't necessarily a sign that a pilot is highly proficient. For example, you can actually pass that test without ever having piloted a drone before. The test simply shows that an operator has a good idea of what's going on with the regulations. Even highly proficient pilots may have slightly different takes on how to do things. It's important to take some time and set training milestones, specific to your company and your use cases. It's incumbent on every company to ensure their pilots are following standardized procedures and that they're not going rogue.
You can read up to 3 premium stories before you subscribe to Magzter GOLD
Log in, if you are already a subscriber
Get unlimited access to thousands of curated premium stories and 5,000+ magazines
READ THE ENTIRE ISSUE
May/ June 2020