MISSION PROFILE: My Blue Valentine
RotorDrone|May/ June 2020
A cold day and a hard choice
QUICK SPECS
Mission Type: Aerial imaging
Location: Portland, Oregon (N45°29'33" W122°40'37")
Airspace: Class G to 700' AGL
Clearance: None required
Monitored frequency: 123.075 MHz Portland Downtown Heliport (61J) CTAF
METAR Text: KPDX 151753Z 18008KT 10SM -RA FEW017 BKN032 OVC040 06/04 A3022
Platforms: DJI Phantom 4 Pro+, Autel Robotics Evo
Remote pilot in command: Patrick Sherman, Roswell Flight Test Crew
PILOT REPORT
As a pilot, the most important decision you will ever make is whether or not to go flying in the first place. When you commit a machine to the air, the only absolute guarantee you have is that it will return to the ground, and where, when, and how are variables that you may or may not get the opportunity to influence. It's like the old aviation adage, "Takeoffs are optional. Landings are mandatory."
In February, on the day after Valentine's Day, I had occasion to reflect on that aphorism as I stood in the rain, deciding whether or not to complete a mission I had accepted from one of my longest-standing clients, the Human Access Project (HAP) of Portland, Oregon. A nonprofit organization, HAP's goal is to connect the city with the Willamette River, providing access points to the water and encouraging people to take the plunge.
However, mid-February in the Pacific Northwest is nobody's idea of good swimming, with both the air and water temperature hovering about 10 degrees above freezing. Nevertheless, for the past couple of years, a few hearty souls have committed themselves to the river as part of the HAP Valentine's Day Dip celebration. My mission was to capture aerial video of the scene: brave Oregonians hurling their pasty, sun-deprived winter bodies into the murky waters of the Willamette.
Unfortunately, the weather had other ideas. Steady rain was falling when I arrived at the area of operations, and according to the forecast, it wasn't going to let up any time soon.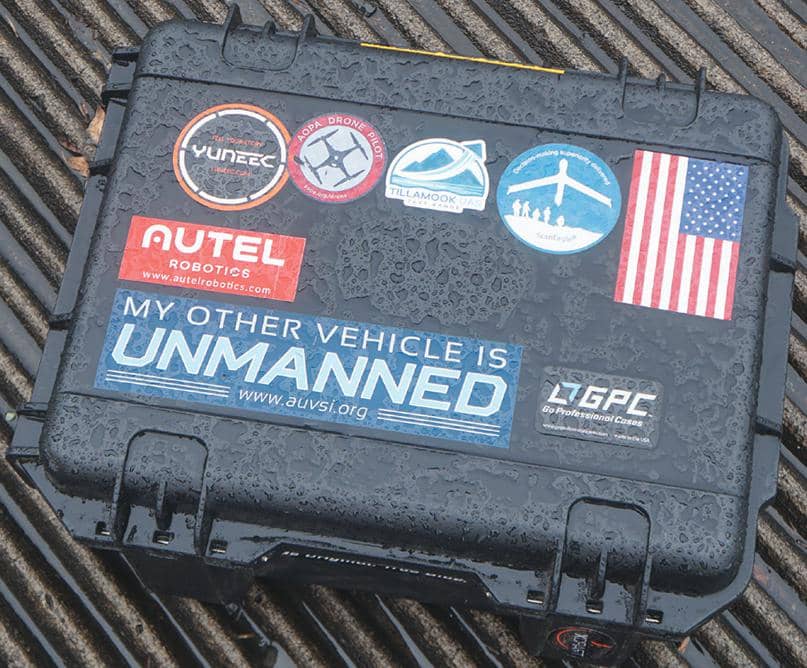 WHETHER OR NOT TO FLY—WEATHER OR NOT
Among the first steps you need to take on any mission is to assess the flying environment. What potential hazards do you see? Tall trees or above-ground utilities? Potential sources of radio frequency or electromagnetic interference? Other air traffic? People on the ground? And, of course, do the current weather conditions permit safe flight operations?
From a regulatory perspective, I was good to go. The closest reporting station, Portland International Airport (PDX), indicated 10 statute miles of visibility with a few clouds at 1,700 feet above ground level (AGL), well in excess of the minimums required under 14 CFR Part 107. Furthermore, there is no rule against flying in the rain, but that doesn't necessarily make it a good idea.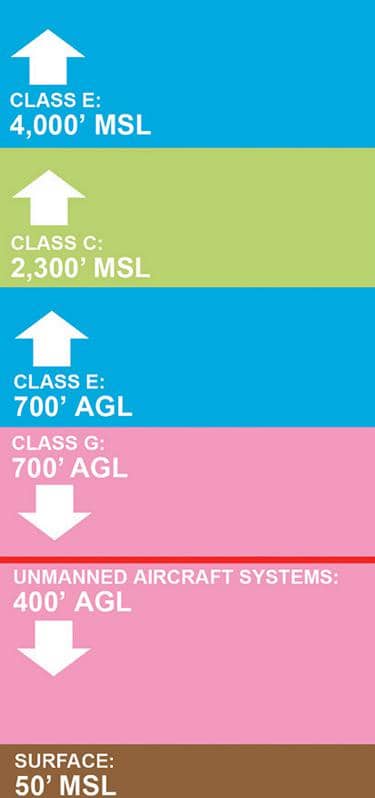 You can read up to 3 premium stories before you subscribe to Magzter GOLD
Log in, if you are already a subscriber
Get unlimited access to thousands of curated premium stories and 5,000+ magazines
READ THE ENTIRE ISSUE
May/ June 2020