High-Risk Operations
RotorDrone
|
October/ November 2020
Embry-Riddle bridge-inspection challenges
QUICK SPECS
Mission Type: Infrastructure Inspection/Aerial Photography
Location: Redmond, Oregon (N44°16'37" W121°15'49")
Client: Embry-Riddle Aeronautical University
Airspace: Class D to 5,600 ft. MSL
Clearance: via LAANC
Monitored frequency: None
METAR Text: KRDM 261756Z 26005KT 10SM CLR 06/M08 A3002
Platform: Parrot Anafi
Remote pilot in command: Patrick Sherman, Roswell Flight Test Crew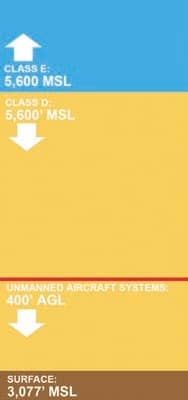 This mission occurred in the Class D airspace surrounding Redmond Municipal Airport (RDM) in central Oregon's high desert. Authorization to operate in this controlled airspace was obtained via the Low-Altitude Authorization and Notification Capability (LAANC).
PILOT REPORT
To any person who has ever uttered the phrase, "Those who can't do, teach," I'd like to extend an invitation: spend a day on the flight line with Dr. Scott Burgess of the Embry- Riddle Aeronautical University Worldwide Campus Department of Flight. For myself, I've always had the utmost respect for the teaching profession, so I was delighted to be recruited for this mission—although my enthusiasm ebbed somewhat when I learned the details.
I would be operating a drone a few feet from a highway bridge while another drone, piloted by Dr. Burgess, flew a few feet from mine. I've done proximity flying on several occasions in my career, and more than once I've seen it end badly: that sickening crunch when a propeller strikes an external object, followed by the inevitable fall to the ground below. Except, in this case, we'd be flying over the Deschutes River, so at least I wouldn't have to gather up the broken pieces if something went wrong. Needless to say, I was curious to learn what specific circumstances required us to undertake such a hazardous mission. Scott told me: "We're developing a course for the Office of Professional Education, SUAS 1400, which focuses on infrastructure inspection. My goal is to show the students how to perform these maneuvers in a real-world setting, but that's a significant challenge in an online course.
"If you take video from the ground, the distance, the perspective and the problem of depth perception make it hard to appreciate what is happening and how close to the subject you actually need to get. By capturing video of the drone doing the inspection from another drone, the students get a much more realistic perspective on what is required."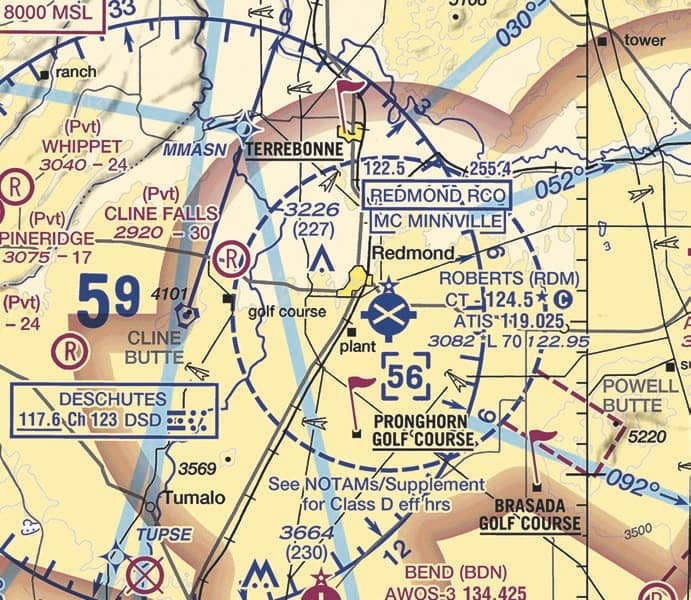 RADIO SILENCE
This mission was made modestly more complex by the fact it took place in controlled airspace: a cylinder of Class D surrounding Redmond Municipal Airport, which extends from the surface to 2,500 feet above ground level (AGL). The UAS Facility Map for the area showed a ceiling of 400 feet AGL—so no different from an operation occurring in uncontrolled airspace, and clearance was available through the Low-Altitude Authorization and Notification Capability (LAANC) system.
You can read up to 3 premium stories before you subscribe to Magzter GOLD
Log in, if you are already a subscriber
Get unlimited access to thousands of curated premium stories, newspapers and 5,000+ magazines
READ THE ENTIRE ISSUE
October/ November 2020