SOCIAL DISTANCING FOR IOT—NO, YOU AREN'T PARANOID WHEN YOU SAY IT!
PCQuest|May 2020
Corona Vaccine and Zero-day attacks, carrier-infection and IoT crowds, AI and immunity – the world of security and Corona-fighters is not too different after all. They have the same challenges, same slippery enemies and, definitely, the same monster of humanrecklessness or ignorance that feeds the bigger monsters. Debasish Mukherjee, VP, Regional Sales APAC at SonicWall lets us take a peek in this petri-dish to learn how the white coats in this space are fighting the black creatures
Is there are corollary between how a vaccine is made and how a security solution is made for zero-day viruses and attacks? How does a security expert go about understanding a new threat and then devising a pre-emptive or corrective approach?
Vaccines are made after understanding how the virus/bacteria work and how to mitigate its threat. Similarly, zero-day attacks can be mitigated after understanding a vulnerability and how to protect against its exploitation. The newer threats like never-before-seen attacks require a much more sophisticated capability. We use AI + ML technology to recognize attacks rather than defending a known vulnerability. Never-before-seen attacks are targeted towards unknown vulnerabilities and in some cases using a system process against its own (side-channel attacks). SonicWall uses patent-pending Real-Time Deep Memory Inspection (RTDMI) technology along with multi-engine sandboxing technology to mitigate never-before-seen attacks.
Can IoT pose as stark a threat for new attacks as human carriers do for Corona's contagion ability? Is there any special way to structure or place IoT devices and their adjacency (physical or virtual) to mitigate the scale?
IoT devices can pose a huge threat to any network because they are not made with security in place. Also, they are not updated for a long time or not updated at all. These legacy software present in IoT devices can be mitigated to launch an attack inside any network. Placing these IoT devices behind a robust security infrastructure and limiting its access to other network devices is the key to ensuring they are not misused for launching attacks.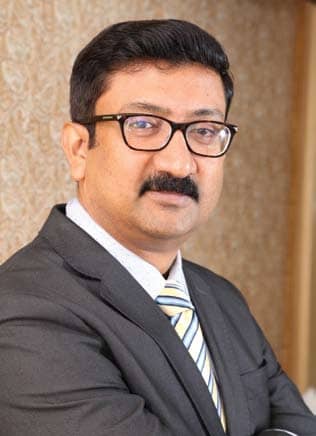 Any serious or positive changes you have observed in the security landscape after the Corona crisis hit the world large?
You can read up to 3 premium stories before you subscribe to Magzter GOLD
Log in, if you are already a subscriber
Get unlimited access to thousands of curated premium stories and 5,000+ magazines
READ THE ENTIRE ISSUE
May 2020