IMMERSIVE TECH OFFERS WIDESPREAD OPTIONS
Tithi & Gautam Tewari, Founders of SmartVizX and Creators of Trezi, feel that through collaboration,millions of dollars can be saved worldwide which would have otherwise been spent on shopping samples and mock-ups across ever-increasing distances—benefiting the environment greatly.
Online collaboration tools are on the rise, what are the reasons for this and what is the current status of the collaboration industry?
Each industry is different, and painting all cases with a broad brush wouldn't be a useful heuristic to assess the need for collaboration. However, collaboration—especially when enabled through cutting edge technological developments such as IoT (Internet of Things), Immersive Tech, or Predictive Analysis—serves, broadly, the same purpose regardless of the field within which it is practiced: That of bringing all stakeholders on the same page and enabling informed decision making.
Let's take the building industry, for example. One of the most prolific sectors for growth and investment, the building industry is presently valued at US$8 trillion, with the numbers predicted to rise to US$ 15.3 trillion by 2030; China, US and India alone will account for 57% of all global growth. However, behind the stunning statistics lies the stark reality that nearly 2/3rds of all projects run behind schedule, or go over budget—owing to these time and cost overruns, nearly 10% of the total project value is typically lost.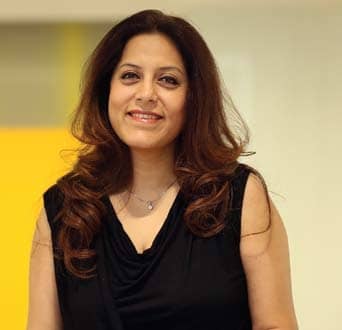 The need to build is ubiquitous, but even as our endeavours scale to meet the demand of the global economy, our building processes and workflows have failed to catch up. We are lagging behind on taking up crucial systems that can organize our efforts and reduce inefficiencies in the way we design, build, and maintain our built environment. A significant part of the problem is the fact that much of the communication and collaboration needs within the AEC space are still address using traditional means, which typically entail 2D drafting, in-situ prototyping, and numerous visits to the project site to communicate intent, troubleshoot issues, and coordinate between various stakeholders. While some of these traditional means of communication have certainly evolved in the recent years—most notably, the introduction of 3D modelling and rendering software, Building Information Modelling (BIM), and construction estimation systems, among others—we are still largely limited to interpretations of data with varying levels of accuracy and ease of understanding, as opposed to unambiguous visualization.
You can read upto 3 premium stories before you subscribe to Magzter GOLD
Log-in, if you are already a subscriber
Get unlimited access to thousands of curated premium stories and 5,000+ magazines
READ THE ENTIRE ISSUE
March 2020