TROY - A Total War Saga
PC Gamer US Edition|December 2019
History and mythology collide in Creative Assembly Sofia's Total War Saga: Troy.
Total War is delving into mythology. For the last couple of historical games, myths and legends have been creeping into the war-torn sandbox, but in Total War Saga: Troy, Creative Assembly Sofia is taking things one step further, honing in on a conflict where our best source is an epic poem about petty gods and a giant wooden horse. This isn't Warhammer, though, and history hasn't been entirely abandoned.
So there are gods, mythical heroes, and even a minotaur. The team's drawn on yarns like The Iliad and The Odyssey, along with other myths, but then squinted at them through the lens of history. Maps and archeology have been used to give cities and armies an air of authenticity, and the minotaur is really a bloke wearing a bull's head, wielding an axe. When he's charging at an army, though, the distinction doesn't matter too much.
"We've got the history and archaeology on the one hand, and we have the characters and the narrative from The Iliad to just pour over them," says lead game designer Todor Nikolov. Troy reinterprets a slew of far-fetched legends, but it's grounded by the historical layer. The familiar Total War campaign structure has been similarly preserved.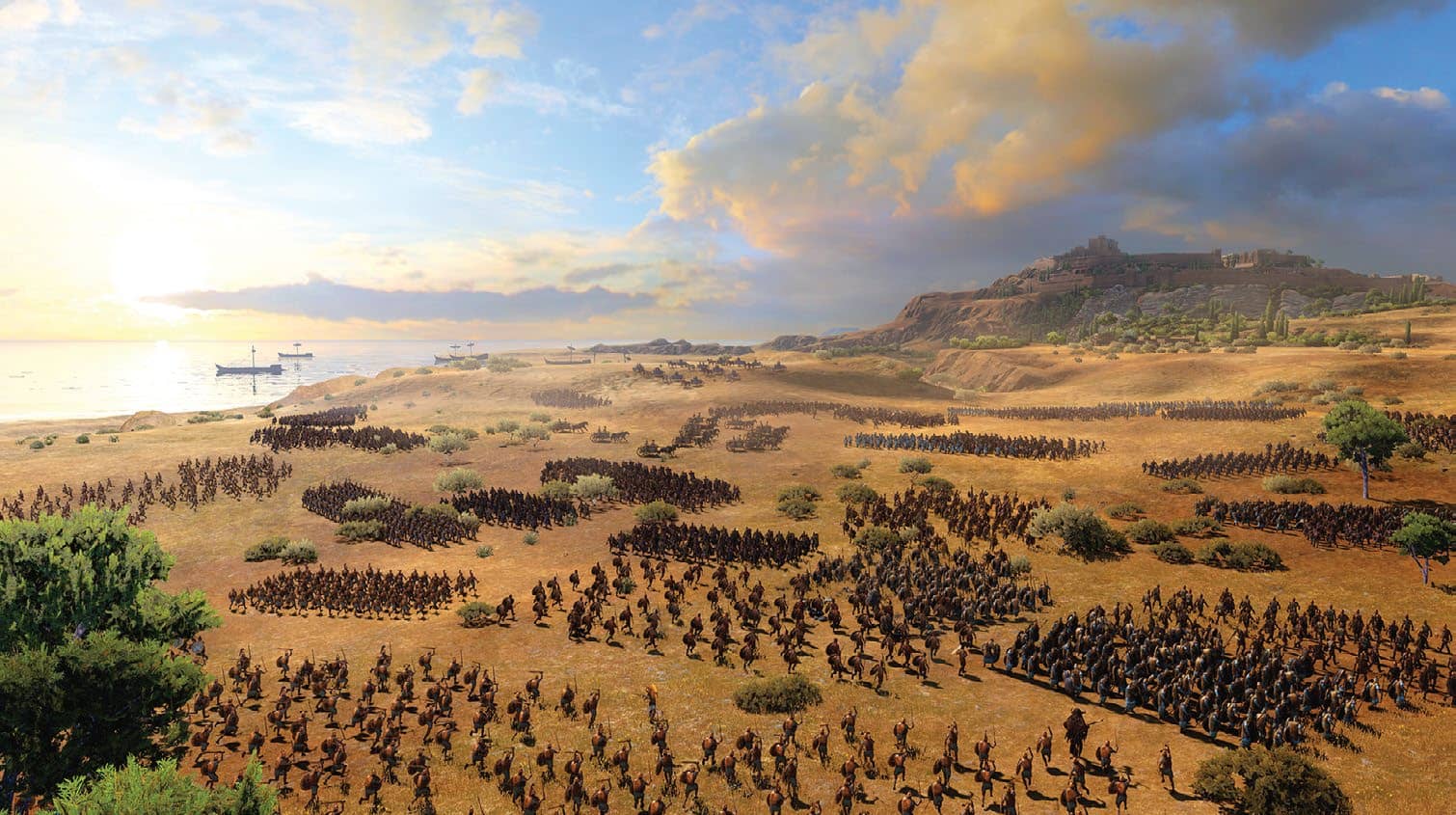 Just like The Iliad, Paris will kidnap Helen, the Spartan queen, and flee back to Troy, but from there little is etched in stone. Things might play out like the poem, and the eight playable factions favor certain paths and have established relationships with other factions, but this is still a sandbox. Instead of Greeks uniting, hopping on their boats and besieging Troy, they might just fight among themselves over territory back home. Playing as one of the Trojan factions, you could stop them before they even reach the formidable city, then take the war west. If you don't mind being labeled a traitor, you can switch sides, even if you're playing as Hector, the Trojan prince. He's meant to protect his father's city, which he can also inherit, but you could decide that he deserves to be a king a little earlier.
The factions will start small and need to use diplomacy, trade, and conquest to expand. Playing as Menelaus of Sparta, you won't just be able to gather all of your buddies and sail off to Troy right away. You'll need to wine and dine the other Greek factions and try to form a confederation or batter them into submission, before heading east with a massive alliance. And you'll be wanting to bring plenty of heroes with you, as well as an elite army, so that means you'll need to spend time building and planning. You could try to rush off and do it all alone, of course, but Troy is a tough nut to crack. It's essentially Total War's version of a boss battle.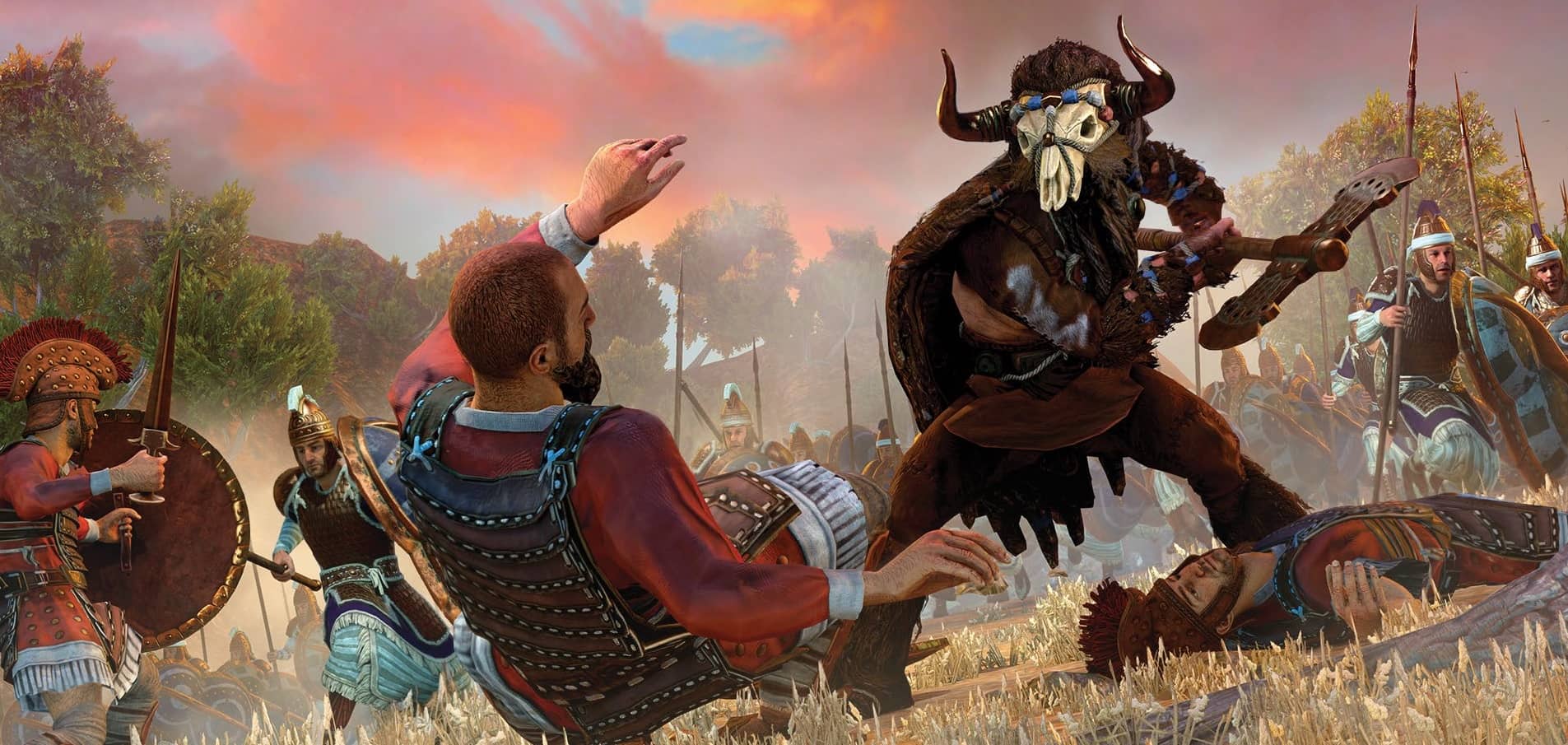 TROY SOLDIERS
You can read up to 3 premium stories before you subscribe to Magzter GOLD
Log in, if you are already a subscriber
Get unlimited access to thousands of curated premium stories and 5,000+ magazines
READ THE ENTIRE ISSUE
December 2019