TEAM FORTRESS 2
PC Gamer US Edition|August 2020
The more things change…
The received wisdom is that Team Fortress 2 has changed, and not for the better. The argument, often made by former players, is that everything Valve has added to the game over the last 13 years—the hats, the achievements, the jars of human urine—has diluted the spirit of what TF2 once was. I've fallen into the same trap myself over the years, bemoaning that the game I once loved no longer exists.
It would be absurd to suggest that Team Fortress 2 hasn't changed; it was arguably the poster child for games-as-a-service design. It's evident in everything from the menus to the way you start a match. Nevertheless, returning after years away, I'm struck by how much of the core appeal remains. There is more now: More maps, more weapons, more customization options, more effects. Sometimes there are lasers. Sometimes you'll be drenched in milk. In a handful of ways, though, this is still the TF2 that became one of the most influential online shooters of the 21st century so far.
Load into a match, and you'll still get teammates in your home spawn accusing every player of being a Spy. You'll still get intractable 2Fort stalemates, as players abandon the objective in favor of an endless deathmatch. You'll still get sniper wars and W+M1 Pyros. Most importantly, you'll still get the clarity of purpose and personality of its nine classes, who retain their role and at-a-glance design, even as their arsenals and accoutrements have grown over so many updates.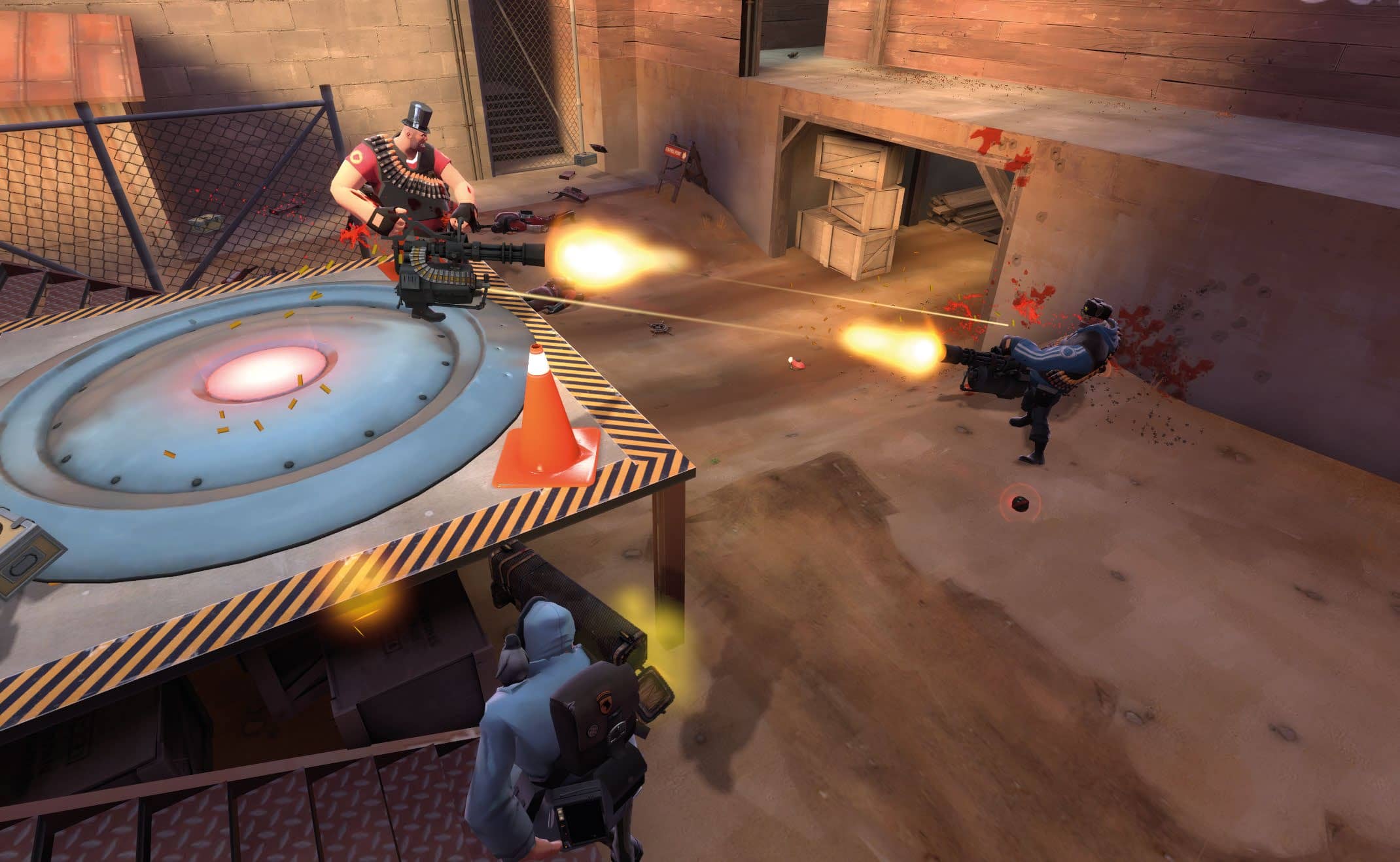 CLASS ACT
The classes are the heart of what made TF2 such an enduring phenomenon, and in retrospect laid the path for the character-led template of the subsequent hero shooter craze. If a medic in Battlefield 2 was more uniform than man, the Medic in Team Fortress 2 was an actual person. We 'met' him, and the other mercenaries, through a series of vignettes released over a period of years—each one increasingly elaborate until Team Fortress 2 was a full universe of relationships and conflict; antagonistic administrators and boisterous, technologically advanced Australians.
You can read up to 3 premium stories before you subscribe to Magzter GOLD
Log in, if you are already a subscriber
Get unlimited access to thousands of curated premium stories and 5,000+ magazines
READ THE ENTIRE ISSUE
August 2020