SHODAN SHOWDOWN
PC Gamer US Edition|July 2020
Irrational Games co-founder Jonathan Chey on the difficult development of SYSTEM SHOCK 2—and how he's still finding new inspiration in it today.
For me, System Shock 2 is one of the all-time greats. Tying together sharp storytelling, taut gunplay, and RPG character development, all set on a spaceship that drips with horror-inflected tension, it was the gateway to the immersive sim classics to come, such as BioShock, Dishonored, and Prey. But for its makers, System Shock 2 was a test.
It was the first project by a new studio called Irrational Games, a chance to prove it could deliver a game that matched the caliber of Looking Glass, the developer of the original System Shock, Thief, and other PC classics. "It was probably the most pressure I've felt in my life," says Jonathan Chey, one of its three lead developers. "My strongest motivation was not wanting to look like a fool, because we'd never done anything like this before in our lives."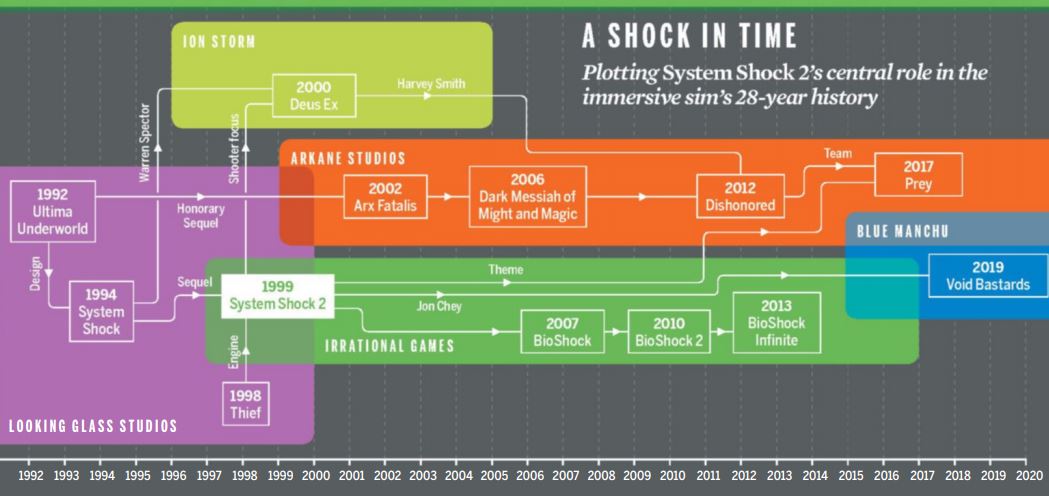 Over 20 years later, Chey can say the gamble worked. System Shock 2 made Irrational Games' name, laying the foundation for a future in which it would make the likes of SWAT 4, Freedom Force, and, of course, BioShock, and lately, Chey has found himself returning to it for inspiration. At the time, though, it didn't quite light up the charts. Sure, it was critically lauded, but for Chey and his fellow founders, Ken Levine and Rob Fermier, it was simply enough.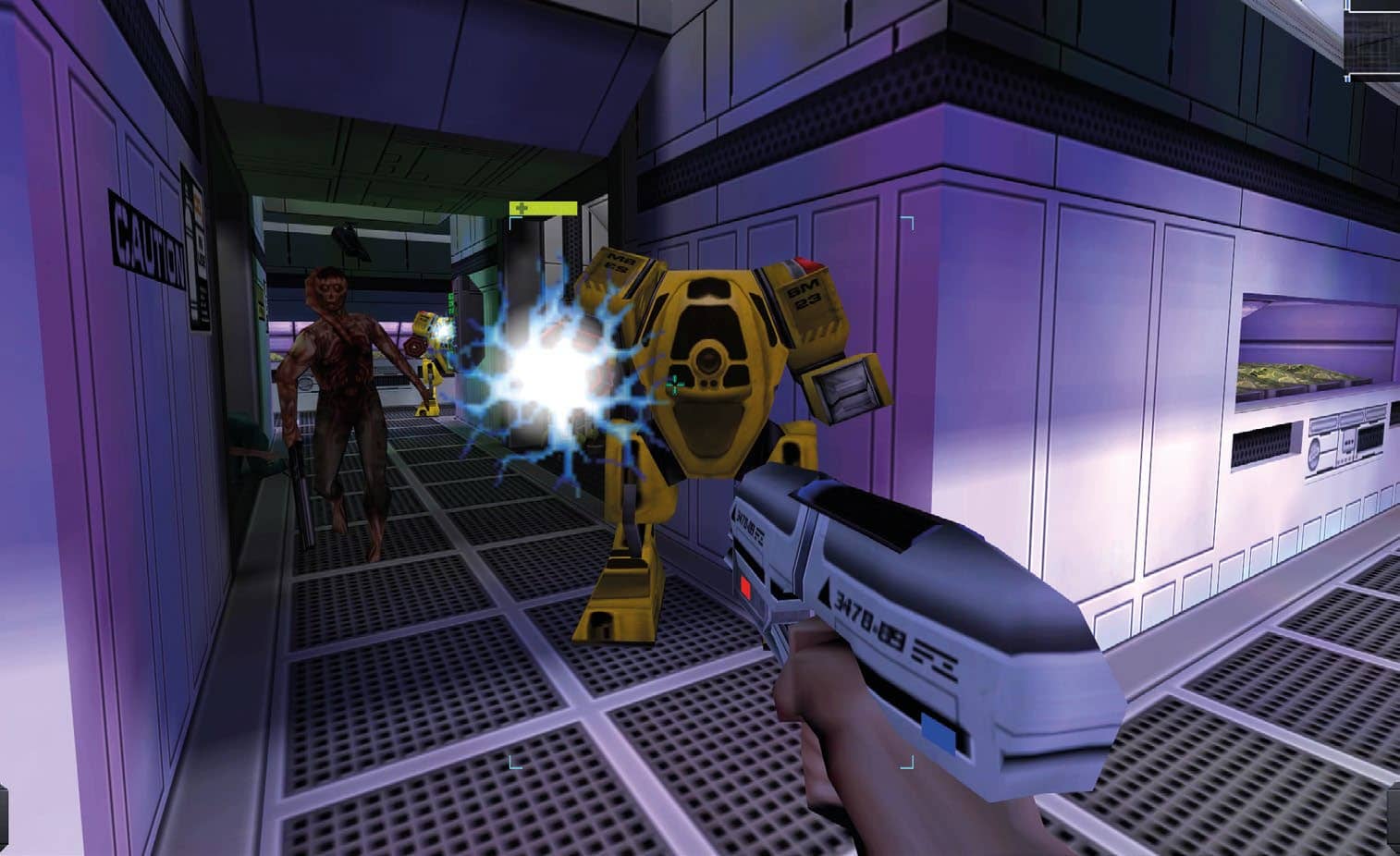 System Shock 2's Von Braun is home to mechs as well as more biological enemies.
ORIGIN STORY
These three developers, two programmers, and a writer, met after joining Looking Glass, where Fermier had worked on the first System Shock. Ken Levine had contributed to Thief: The Dark Project's initial story and design, while Chey programmed for Thief and Flight Unlimited 2. They were young and not terribly experienced, and they wanted to found their own company. But they had already learned something important from Looking Glass.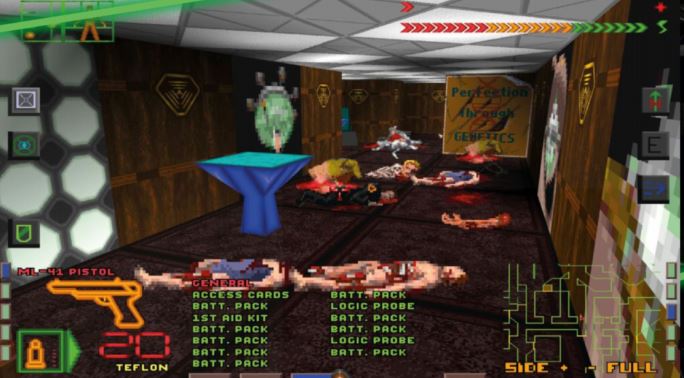 Ah, the birth of dramatic irony through environmental design.
"They weren't a company that did small, highly polished products," says Chey. "They were a company that did vast, sprawling, ambitious things that always overreached. That's one of the things we really loved about their games, and we inherited that kind of ambition and way of working, which was to do things that were probably— well, definitely—well beyond what was realistically achievable with the budget and time and personnel that were available. That's how we were taught to make games, and the only way we knew to make games."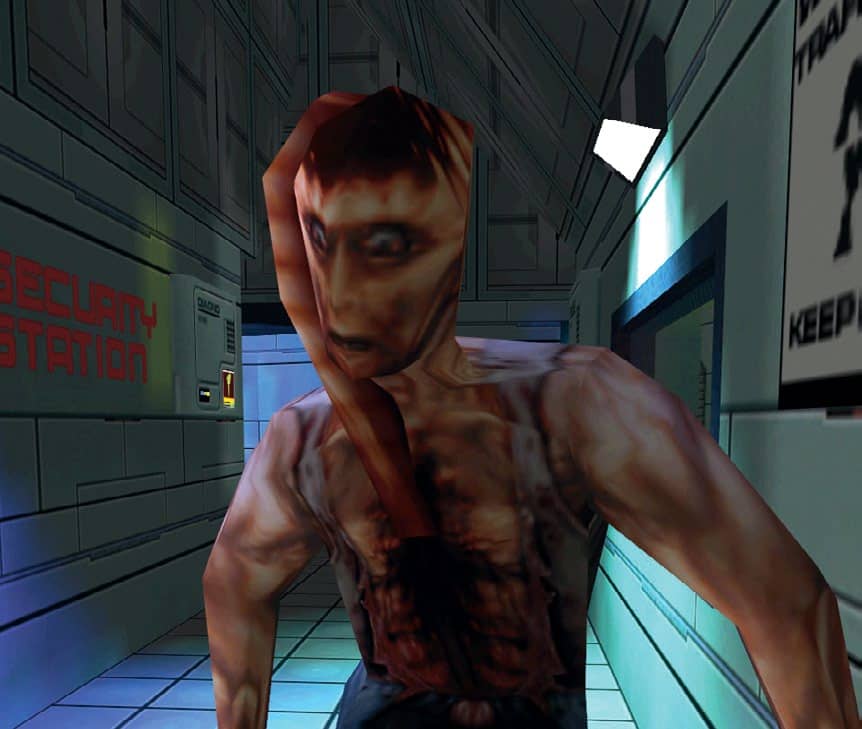 "THEY WERE A COMPANY THAT DID VAST, SPRAWLING, AMBITIOUS THINGS THAT ALWAYS OVERREACHED"
You can read up to 3 premium stories before you subscribe to Magzter GOLD
Log in, if you are already a subscriber
Get unlimited access to thousands of curated premium stories and 5,000+ magazines
READ THE ENTIRE ISSUE
July 2020