MOUNT & BLADE II: BANNERLORD
PC Gamer US Edition|August 2020
Great mods are available already.
We had a long wait for Mount & Blade II: Bannerlord to finally reach us—about eight years, by my count. And the moment it finally arrived in Steam Early Access at the end of March, the modders pounced. Mods for Bannerlord began appearing almost immediately, and continue to arrive every single day. The Mount & Blade games have always been flexible, and the newest entry is no different.
And already we've seen some highly creative mods, including a trio that are all based around the same theme: Yelling. A mod called Screamerlord, for instance, lets you use your voice to give orders to your troops while in combat. Your real voice! The name is a bit misleading because you don't need to actually scream—just talking into your mic will do the trick. If you like yelling, though, you should go for it, because there's definitely something to be said for getting really immersed in your character.
The mod uses VoiceAttack, a speech recognition program. It's a premium voice tool, though there is a free trial you can use to see if it's something you want to pay for. The free version of VoiceAttack will let you use 20 different voice commands for Bannerlord, while a paid version will unlock 50 of them. It doesn't take long to set up and configure, and before you know it you'll be galloping across the battlefield and giving orders to your soldiers by simply saying them out loud.
It works really well, too! It's honestly much easier than tapping function keys to direct your troops, which requires a lot of key combos you may not have memorized yet. With Screamerlord, you can react instantly to the battle without having to lift a finger, and just give a shout when your troops need direction.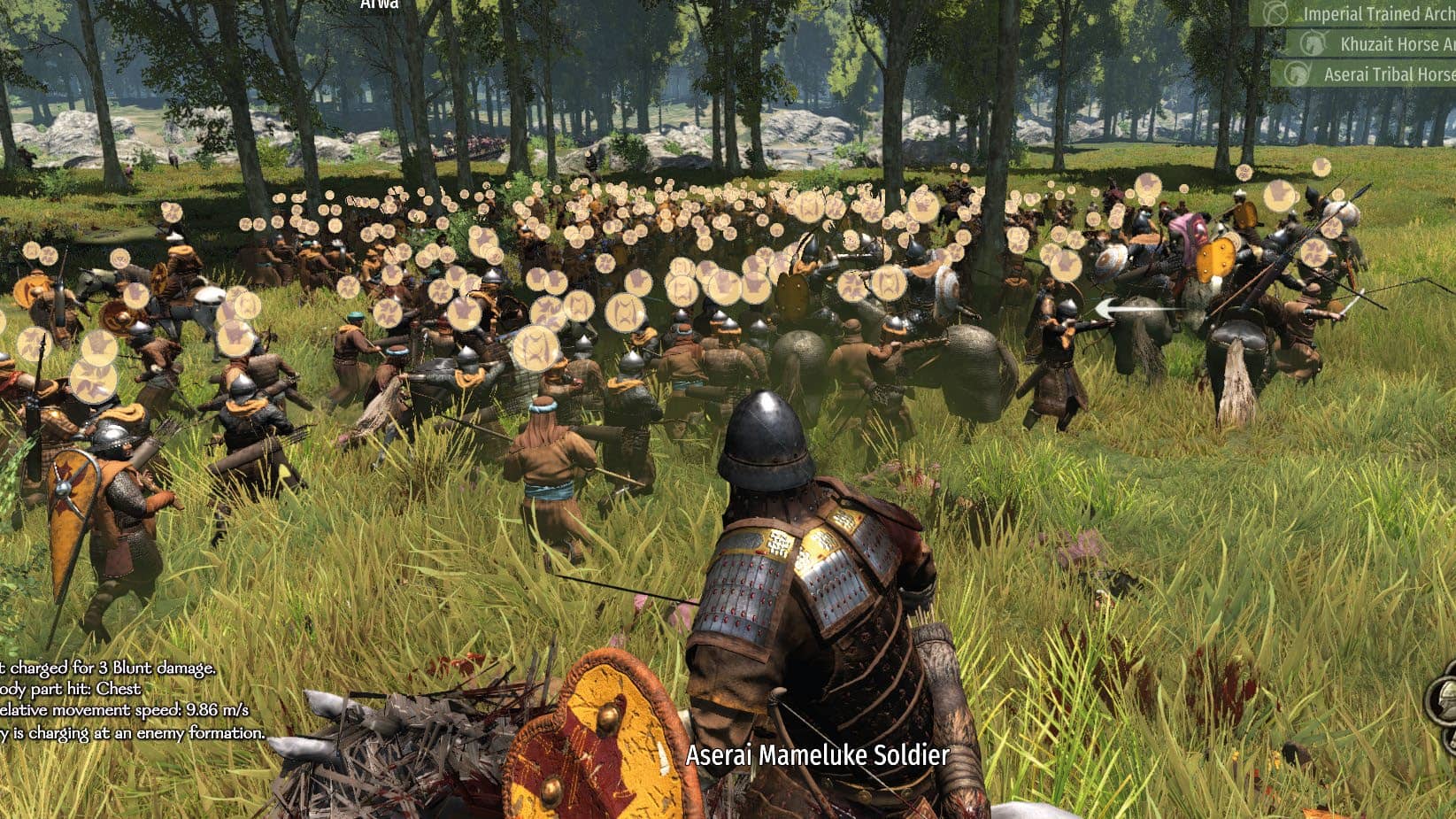 BIG UP YOURSELF
Speaking of yelling, you probably already know the wonderful sound you hear at the end of every single successful battle: Your soldiers erupting with throaty cheers of triumph. After a long fought battle where your victory may have been in doubt, hearing your soldiers cheer as the music swells is a real payoff. Hell, even in battles where you dominate a lesser army or a handful of scrubby looters, hearing your soldiers loudly cheering is still awesome.
You can read up to 3 premium stories before you subscribe to Magzter GOLD
Log in, if you are already a subscriber
Get unlimited access to thousands of curated premium stories and 5,000+ magazines
READ THE ENTIRE ISSUE
August 2020