Eve - Invades Finland
PC Gamer US Edition|Holiday Special 2019
My strange, naked weekend with EVE ONLINE's developers and a dozen Finnish players.
You don't really know EVE Online until you're crammed into a hot tub full of drunk, naked Finnish players and two developers chatting excitedly about chaos and wormholes. I've traveled thousands of miles to end up here, in a stranger's house on an island called Kemiönsaari, the boondocks of Finland. My journey to this county of some 6,000 Swedes and Finns isn't just for pleasure, however. I'm here to cover a historic event in PC gaming—EVE Online's first-ever Fanfest to be held inside of one lucky player's house.
Normally these events are held in developer CCP Games' home of Reykjavík, Iceland, and thousands of players from all over the world fly to party with the developers and learn about what's next for EVE Online. Last year, though, CCP Games decided to take the show on the road and also solicit invitations from players to host a Fanfest from their very own home.
Fanfest Kemiönsaari (or Fanfest Home) is a surreal combination of a traditional gaming convention and a house party—keynote speeches and Q&A sessions spliced with barbecue burgers and vodka shots. When I told my parents about this trip, they were convinced it was an elaborate murder plot that would end with me flayed in a torture den somewhere. They did not predict the pale parade of nude, drunk EVE players shuffling to and from the sauna and hot tub. It's a fitting opening ceremony for this next chapter of EVE Online, one that its developers promise will bring mayhem to its hundreds of thousands of players and their precious empires.
The winner of Fanfest Home's contest is a player named Lilianah, a construction worker and member of a Finnish-only wormhole corporation called Avanto. "When I heard that six developers were on their way here, I was [confounded]," Lilianah says, laughing. "Here. Six devs. But I thought, what the hell. The sauna is warm, this is what we do."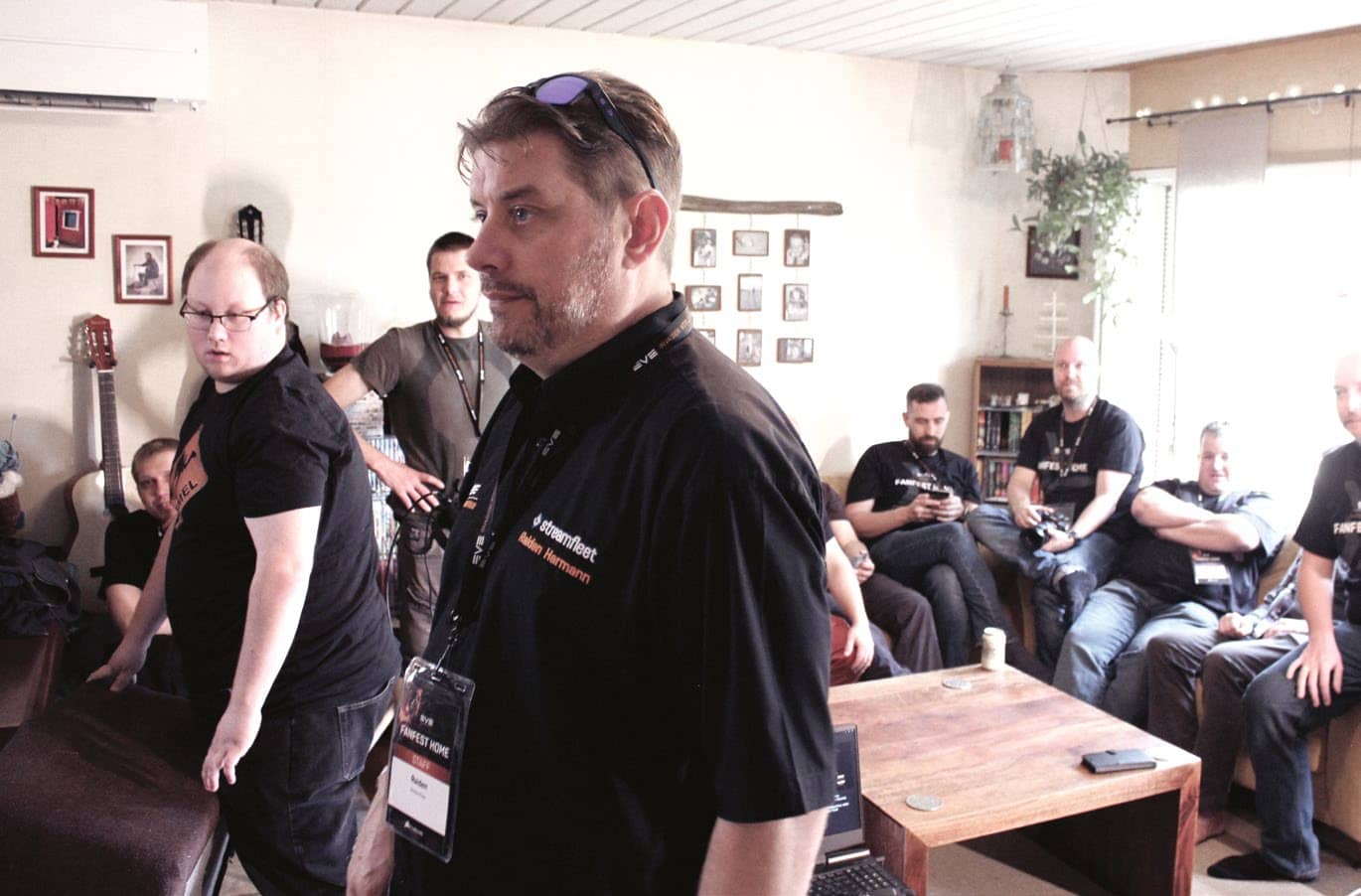 Like any EVE Fanfest, the event started with a parade, only this one was composed of about a dozen people and only lasted the length of Lilianah's driveway. Everyone then piled inside Lilianah's house where his wife had prepared snacks and drinks. Slipping through the back to look at the hot tub, I stumble across his two children—one deeply engrossed in a round of Fortnite on his PC. Fortunately, Lilianah's family have the good sense to clear out later that evening, once the sauna and hot tub get fired up.
Instead of a normal keynote presentation, CCP Games' creative director Bergur Finnbogason and CEO Hilmar Veigar Pétursson Livestream a three-hour fireside chat, talking everything from EVE Online's sci-fi inspiration, original designs, to plans for the future. But the most relevant part of that chat has to do with the nature of chaos, EVE Online's inherent inability to create it, and why CCP Games is now stepping in to make some of its own.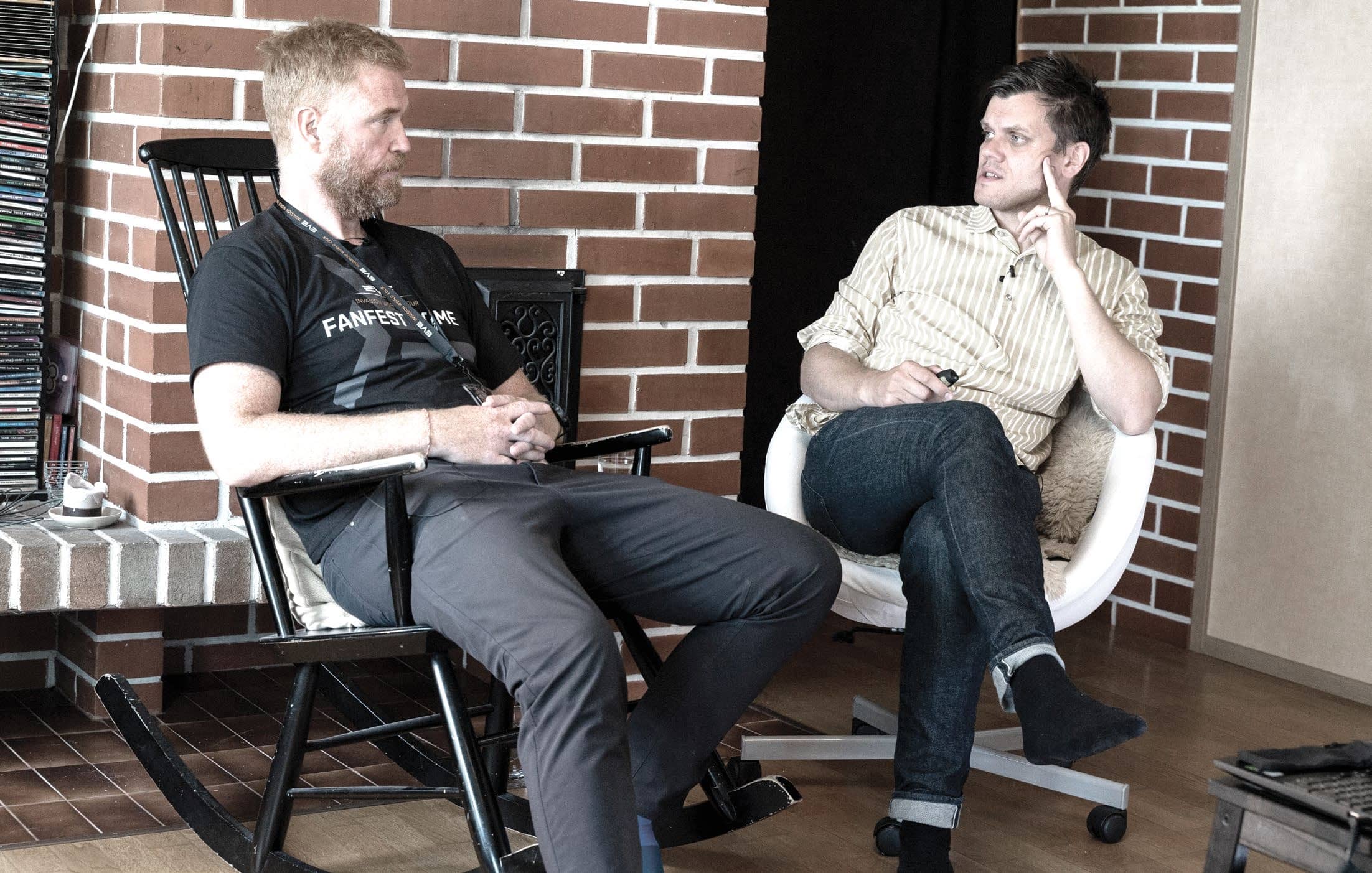 AGENTS OF ANARCHY
You can read up to 3 premium stories before you subscribe to Magzter GOLD
Log in, if you are already a subscriber
Get unlimited access to thousands of curated premium stories and 5,000+ magazines
READ THE ENTIRE ISSUE
Holiday Special 2019