CRUSADER KINGS III
PC Gamer US Edition|August 2020
Paradox's historical sandbox sticks to what it does best
History won't remember my tenure as Alba's monarch fondly. A poisoned brother, nieces and nephews fed to woodland critters, political rivals turned into 'art' in my torture chamber—and let's not go into all the STDs, or that time I wanted to have sex with a shoe. Yeah, this is Crusader Kings all right.
After racking up a litany of misdeeds that would be far too long—and nauseating—to list here, I can report that Crusader Kings III still lets you play an absolute monster. You can be chivalrous and pious, too, but it's not as fun to read about. Indeed, almost everything you can say about its predecessor is true here, but it doesn't feel like a repeat.
Crusader Kings III starts where the last game left off. Not chronologically, of course, but in terms of its systems. Over the course of nearly a decade, Paradox has lavished its historical soap opera with DLC, and almost all of what it added is still present in this new base game. The difference is that it's all been designed holistically instead of slotted in piecemeal.
Everything just feels like it fits together better. It still throws lots of crises and notifications and decade-spanning wars at you, but it's a lot less jarring this time around because it seems like more consideration has been put into how all of these systems interact with each other. It's also a hell of a lot better at explaining what the heck is going on.
At the time of writing, it's still months away from completion, but already the new player experience is much improved over its predecessor. The tutorial is fine, if a bit dull and wordy, but it's the nested tooltips, which are both concise and informative, and UI changes that do the heavy lifting. The best way to learn, however, is still jumping in and making a mess of things. Starting small, as a minor noble, will let you dip your toes in without taking on too much responsibility, and this time there's still a lot that you can do even if you're a nobody. This is largely down to the lifestyle system, which weaves its way into every facet of Crusader Kings III, giving it most of its RPG clout.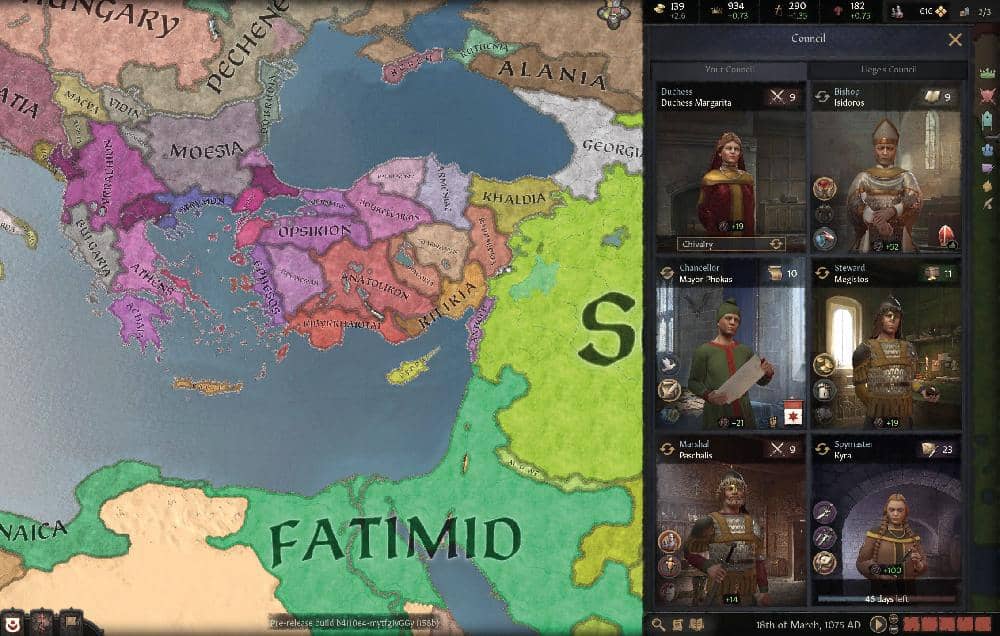 BETTER, STRONGER, FASTER
You can read up to 3 premium stories before you subscribe to Magzter GOLD
Log in, if you are already a subscriber
Get unlimited access to thousands of curated premium stories and 5,000+ magazines
READ THE ENTIRE ISSUE
August 2020