CHAINSAW CHESS
PC Gamer US Edition|August 2020
Fantastic combat makes GEARS TACTICS a strategy game worthy of the PC.
Gears Tactics and I share the belief that a sniper rifle should practically be an extension of the hand of god, so mighty it feels almost unfair. Late in my campaign I could fire off seven rounds in a single turn, chaining together shots that gave me free actions for every kill. This is the power fantasy version of a tactics game, and pitch-perfect Gears of War, down to the cranial pop of a Longshot's bullet landing a critical headshot.
Tactics has a linear campaign, told with very pretty Unreal Engine cutscenes. It's easily the best-looking tactics game I've played, and it's hard to oversell how precisely this game translates Gears into an overhead turn-based perspective.
Gears Tactics is an aggressive strategy game that throws piles of enemies at you, because it knows you've got frag grenades that can turn a pack of scurrying wretches into chicken nuggets, or a chainsaw gun that has a 100-percent chance to slice even a full-health Locust in half.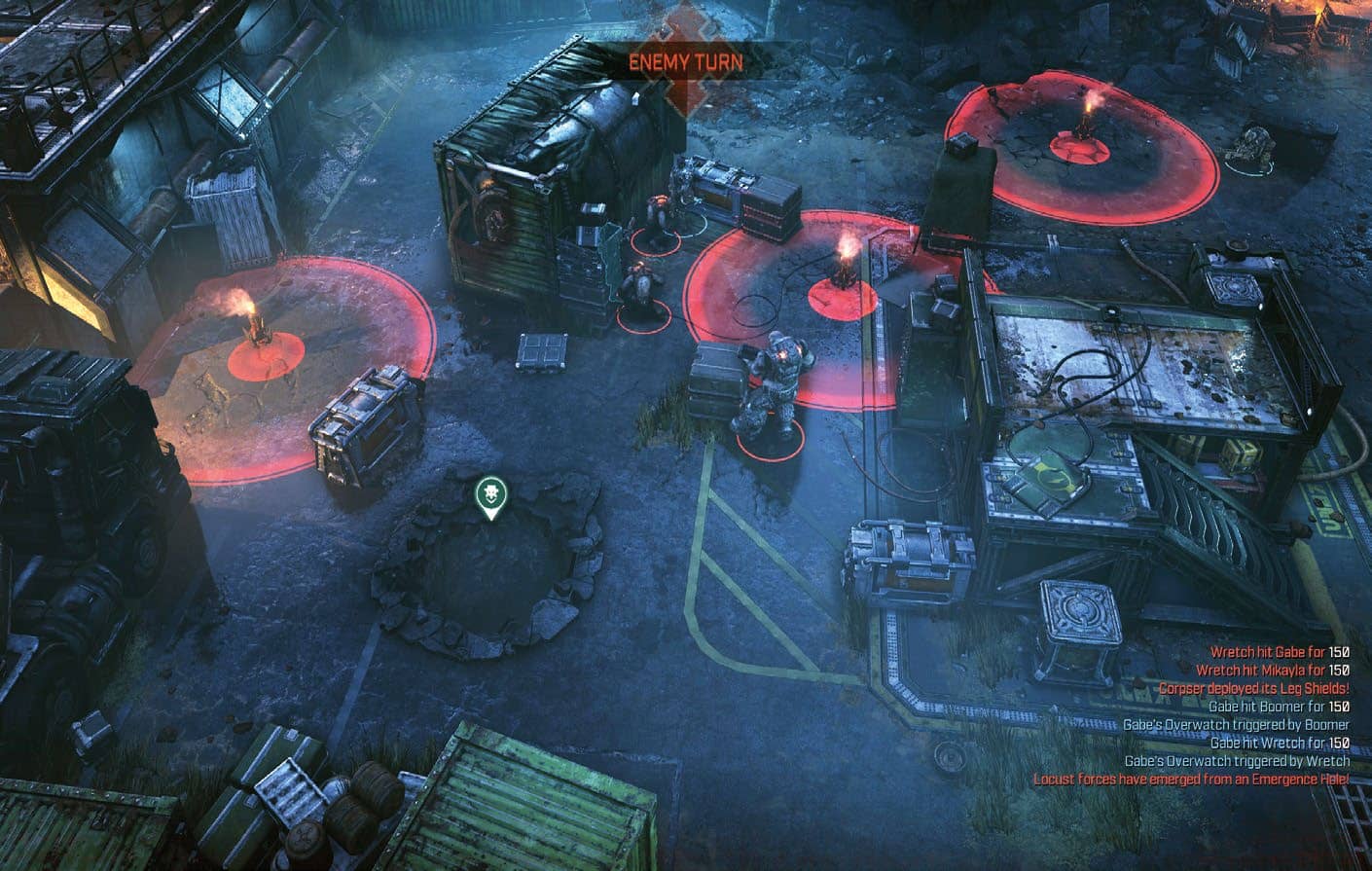 XCOG
You can read up to 3 premium stories before you subscribe to Magzter GOLD
Log in, if you are already a subscriber
Get unlimited access to thousands of curated premium stories and 5,000+ magazines
READ THE ENTIRE ISSUE
August 2020