Take Great Shots On Your iPhone!
Discover how to shoot, edit and share better–looking photos on your iPhone
The iPhone is the perfect device for photographers. It's a camera that's always on hand to capture sudden photo opportunities. It's a digital darkroom packed with tools that can fix problems with color, tone, and composition. It's a portable gallery that lets you display photos on a high resolution display or share shots via social media. iPhones are also effective photography tools as they draw less attention when you're taking a photo (compared to using a bulky DSLR camera). As everybody's staring at phones these days people won't give you a second glance when you compose your shot. This low–profile provides more opportunities to capture documentary–style street photos, for example.
Traditional DSLR photographers may look down on an iPhone because it lacks the manual controls and mechanical features that can produce particular effects. For example, a DSLR user can choose a wide aperture to create a background blur for a portrait. They can freeze a moment in time using a fast shutter speed, or add motion blur to people and cars using a slow shutter speed. And they can also instantly swap lenses to capture a wide–angle view or use a telephoto lens for a candid close–up.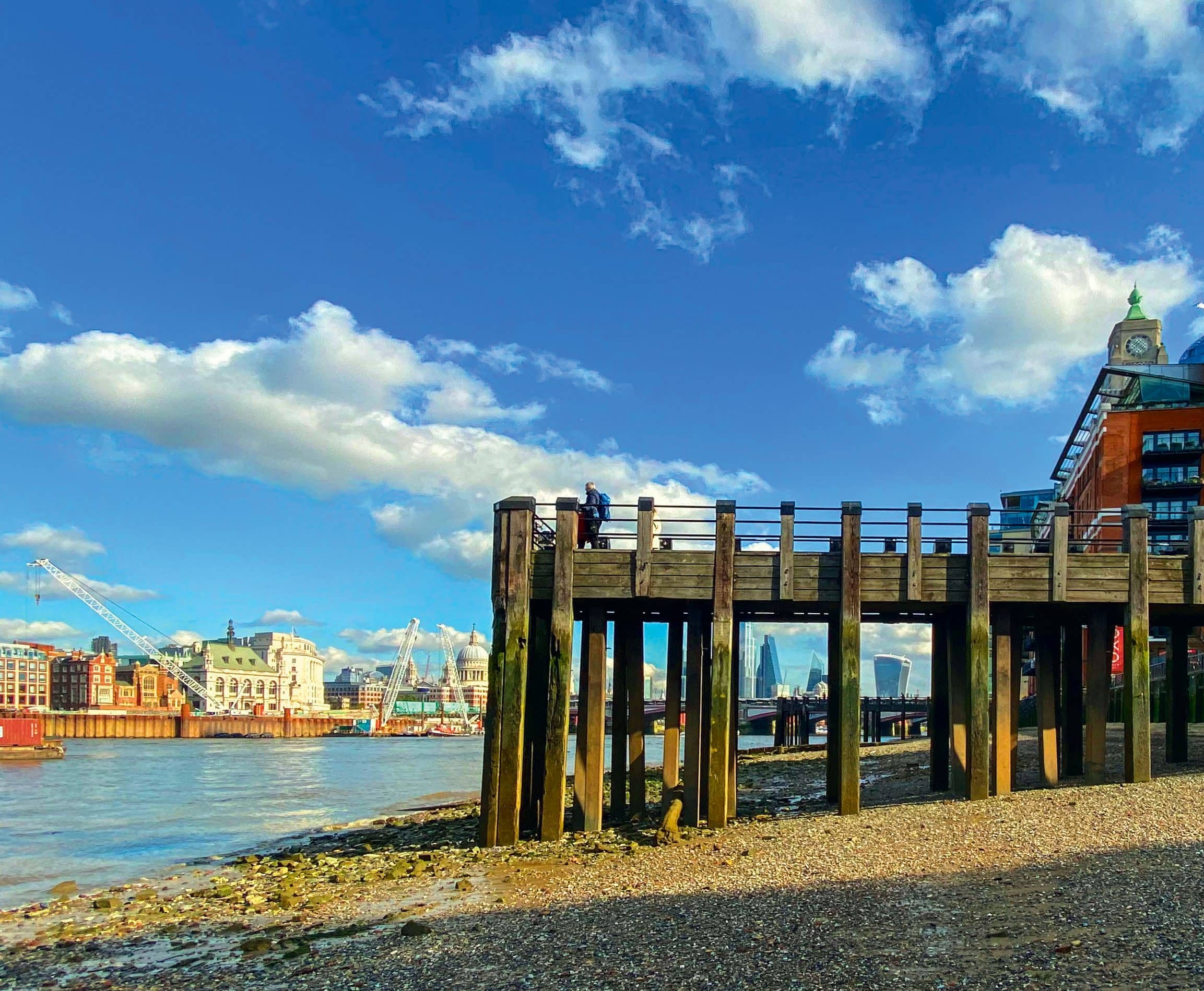 The iPhone 11 and 11 Pro has narrowed the gap between iPhones and DSLRs because the telephoto and wide–angle lenses give more control over composition. Using the iPhone 11's Night mode, you can shoot in low light without a flash, and the enhanced Portrait mode lets you add a background or foreground blur to objects. Combined with the photo and video editing tools released in iOS 13, you can use your iPhone to create pro–standard pictures similar to those on DSLRs.
We used an iPhone XR and iPhone 11 Pro for this feature, but you can apply many of our tips, tricks and techniques to older iPhone models.
Camera app options
1 SCROLL TO ZOOM Tap icons to jump between the iPhone 11 Pro's Telephoto (2x), Wide (1x) and Ultra–wide (0.5) lenses. Alternatively, drag the wheel to zoom in or out in increments. Up to 2x is an optical zoom. Any higher is digital zoom.
2 PREVIEW When using the Wide (1x) or Telephoto (2x) lenses, you'll see a faded preview of the camera feed outside of the captured area. This helps you zoom in or out (or pan to reframe) to include important details in the scene.
3 TOGGLE MODES Tap the arrow icon to toggle between the Camera app's shooting modes (such as Slo–Mo, Video, Photo, Portrait, Pano) and other settings such as Flash controls, Night mode, Aspect Ratio, Self–timer, and Filters.
4 SHUTTER BUTTON Tap here to snap a shot in Photo mode or record a clip in Video mode. In Photo mode, hold the shutter button and slide up/right to record video. Hold the shutter button and then slide down/left for burst mode.
5 LIVE PHOTO Tap here to toggle the Live Photo mode on or off. Live Photo enables you to capture a short video clip that you can process in creative ways, such as mimicking long exposure motion blur produced by a DSLR.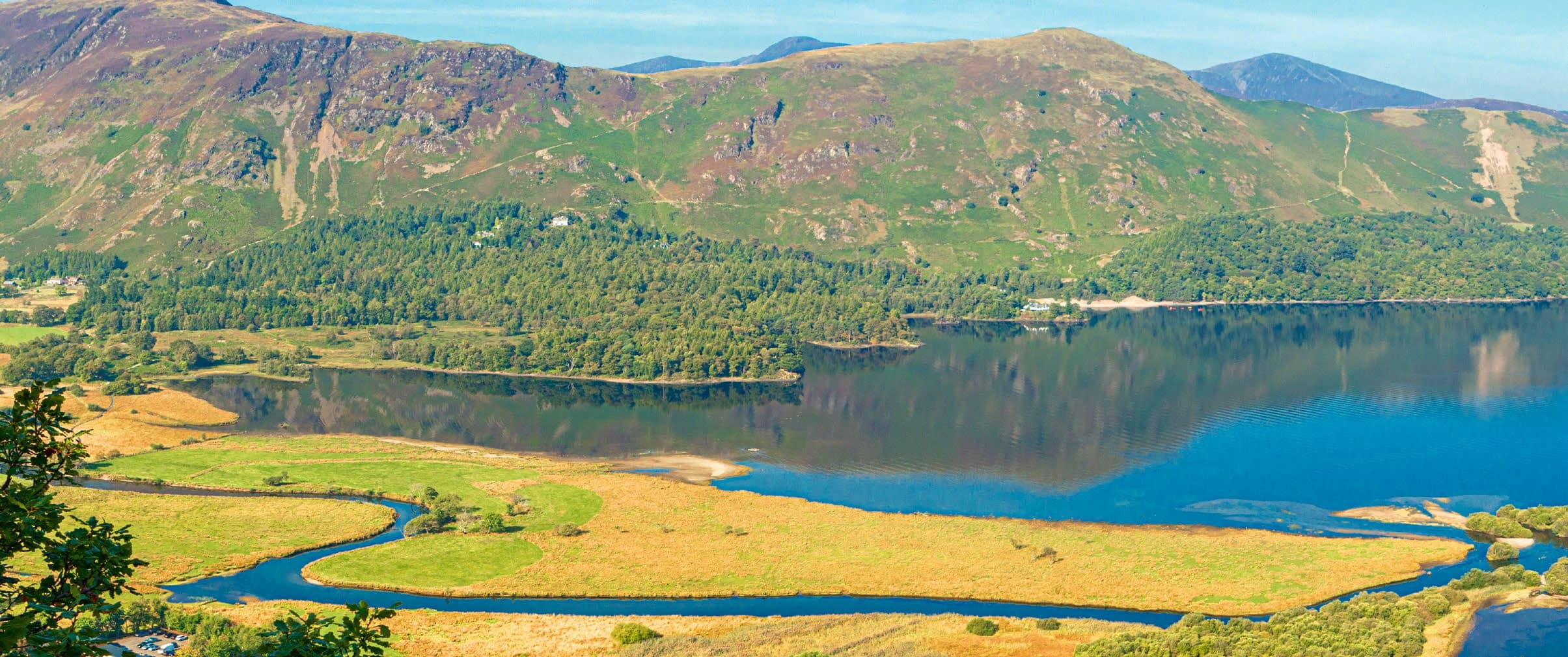 Portrait & landscape photography
Discover how to capture perfect portraits and scenic landscapes
PEOPLE AND PETS are common subjects for a photograph, or you may prefer cityscapes or rural landscapes. Whatever your subject preferences, the iPhone packs all the tools and shooting modes you need. Here are some shooting tips and techniques that will help you capture the shot you're after.
1 Portrait mode
Digital SLR cameras have a Portrait mode that uses a wide aperture setting to create a blurred background (or bokeh). This helps complement the sharply focused subject in the foreground. The iPhone 7 Plus, 8 Plus, X and XR models also boast a Portrait mode that uses software to simulate this background blur effect, but they can only apply blur to portraits of people. Try shooting a pet and the iPhone says it can't find a face to work with. Thanks to their extra lenses, the iPhone 11 and 11 Pro's Portrait modes can apply a selective blur to any subject, making these models behave more like DSLRs.
2 Adjustable blur
With a DSLR, you're stuck with the strength of the background blur due to the lens's aperture setting. A wide blur–inducing aperture has a small f–stop value such as f/1.8. A narrow aperture such as f/16 will produce less blur. On the iPhone, you can use the Photos app to adjust the f–stop to dial in more blur and hide unwanted background objects, or reduce the blur to reveal more of the subject's original background. This post-production adjustment gives the iPhone more control over the final look of a portrait's bokeh effect.
3 Perfect panoramas
The Camera app's Pano mode lets you pan the iPhone to capture a wider field of view in a single image. By default, you need to pan the iPhone left to right to capture a panorama, but if you tap the arrow it will jump to the opposite side of the screen, letting you pan right to left. The Pano mode works best on static landscapes. If there are moving subjects they can be distorted when the panned video is stitched together into a single shot. You can also tilt the camera vertically in Pano mode to capture more of a tall building. This mode can also be used to capture a wider angle of view on iPhone models that lack a Wide or Ultra Wide lens.
HOW TO Use different lenses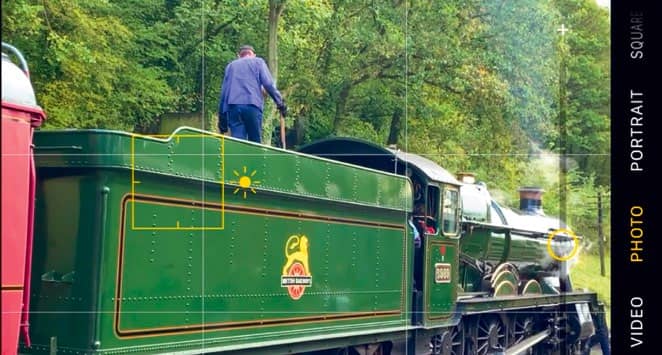 1 Digital zoom
On single–lens iPhones, such as the XR, pinch to zoom in for a closer view of the subject. This is just a digital zoom though, so will lack the high image quality produced by the dedicated Telephoto lens on the iPhone 11 Pro.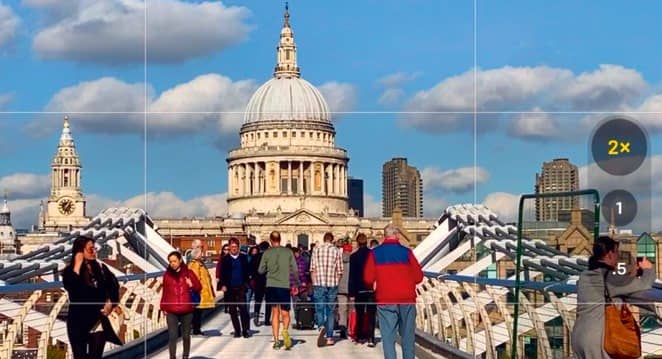 2 Telephoto
Tap the 2x icon to select the iPhone 11 Pro's 52mm lens. This enables you to capture a candid view of your subject without moving from your shooting spot. Perfect for shooting editorial–style stock photos and clips.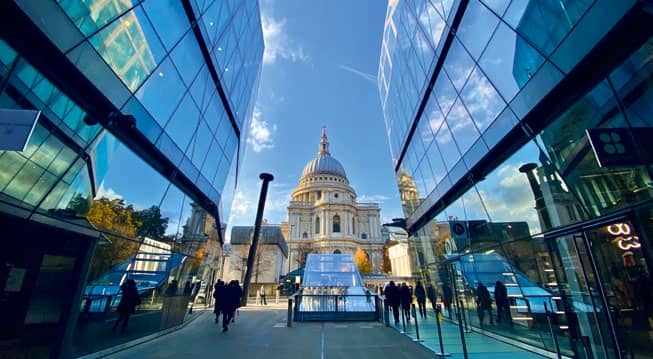 3 Go wide
The iPhone 11's Ultra Wide lens can be selected by tapping the 0.5 icon. This 13mm lens is perfect for capturing landscapes and cityscapes. It creates elongated figures so is more suitable for places than people.
You can read up to 3 premium stories before you subscribe to Magzter GOLD
Log in, if you are already a subscriber
Get unlimited access to thousands of curated premium stories, newspapers and 5,000+ magazines
READ THE ENTIRE ISSUE
April 2020