THE NEXT GENERATION
Mac Life|July 2020
Smart lighting's getting better and cheaper — in fact, illuminating your home has never been so flexible
Smart light bulbs are, arguably, the cornerstone of your smart home. Switching lights on and off remotely is a gateway, it's a primal thing that brings the whole process into focus for those who aren't sure why they'd need to smarten up their home. There's no great upheaval, no need to screw in anything new, no rewiring — you just install a bulb, hook it up to whatever system controls it, and your lights are smart.
"Smart" doesn't just mean "remote", either. Sure, the initial smart home, way back when, couldn't manage much more than remote relays that lived outside the bulb, toggling the power to a lamp. But the move away from incandescent lighting and CFLs meant lights themselves became much smaller: the package which drives an LED bulb — the diode itself, along with the electronics and cooling required to drive it — makes up only a small part of the bulb itself. There is room to integrate network connectivity, so there's often no need for external hardware beyond that which you already own, and the small size and flexibility of LEDs means they can do more than just light things up.
Smart bulbs make dimming easy, without the noisy dimmer switches of old. If they use the right LEDs you can change the temperature of your light, moving from a colder, more blueish tinge to a warmer, more orange light — the former great for concentrating on work, the latter perfect for relaxing. And many bulbs package together a full RGB LED system, giving you millions of potential colors to choose from; rarely useful, perhaps, but plenty of fun. The most versatile bulbs use both systems, which is important as an RGB–mixing bulb can't quite get the same range of white light as one with dedicated white LEDs.
Outdoor lighting options
HUE LILY XL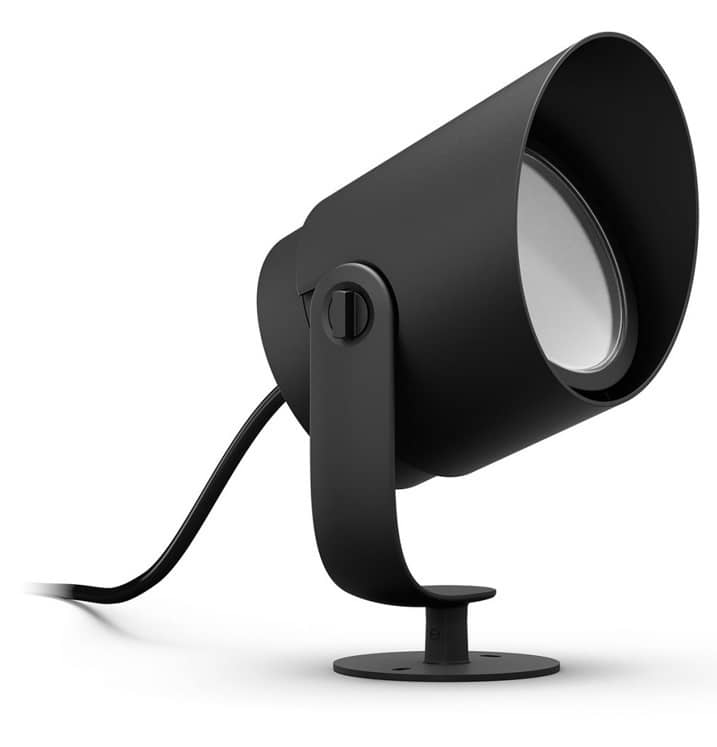 $149.99, www2.meethue.com
IP65 rated, so it repels everything from dust to jetting water from a rogue sprinkler, the Lily XL is perfect for highlighting paths or bathing your lawn in a cone of glorious colored light.
LIFX BR30 +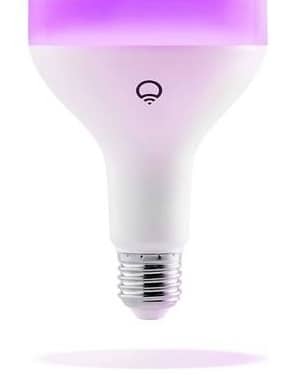 $79.99, lifx.com
As long as it's undercover, LIFX's wide–ended smart bulb is great for outdoors. The "+" means it outputs an infrared beam, giving night–vision cameras a significant visibility boost.
Ring Spotlight Cam Battery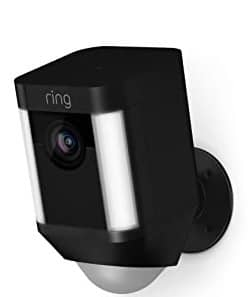 $199, ring.com
This may be more camera than spotlight, but there's no doubt that it's smart — and the fact that you don't have to run any wires out to it makes installation an absolute breeze.
SUPER STRIP LIGHTS
Hue Lightstrip Plus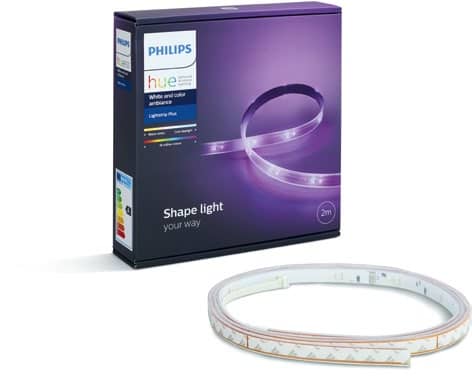 $79.99, www2.meethue.com
A versatile and colorful LED strip that works superbly with the Hue app. Yes, you'll need the hub to get started, but its soft, domed diffuser means those colors and whites blend beautifully on your wall.
LIFX Z
You can read up to 3 premium stories before you subscribe to Magzter GOLD
Log in, if you are already a subscriber
Get unlimited access to thousands of curated premium stories and 5,000+ magazines
READ THE ENTIRE ISSUE
July 2020