SMART HOME: SYSTEMS EXPLAINED
Just what's connecting your hardware together — and should you really care?
Connectivity divides us, drawing a line between those things which can talk to each other and those things which simply don't know — or don't want to know — what everything else is trying to say. It sums up the most frustrating part of the smart home landscape: you just can't link everything together.
But why? A networking protocol is, after all, technically independent of hardware. It's simply the set of rules and procedures used to exchange data between devices. If both ends of the connection are equipped with the same set of rules, they speak the same language. Simple. In some areas we have settled on particular protocols which make sense: computer networking, for example, tends to lean on the Open Systems Interconnection, which comprises TCP/IP, HTTPS, DNS et al; this standardization is what makes the internet possible. On top of this, we've generally settled on hardware for certain tasks. There aren't multiple commercial wireless networking protocols fighting for your Mac's attention, for example, we're all be able to get online with some variant of 802.11.
The problem is, smart home rules are more complicated than simply sending the right messages in the right format. If a smart home manufacturer decides to use a closed API, others won't have access to relevant commands. If a manufacturer decides to use an unusual radio frequency, others won't be able to lock into it even if they know what to say. This is no coincidence — it's often deliberate.
The reason the smart home landscape is so fractured is that there's a benefit to manufacturers to use one system or another. Perhaps one system suits the physical makeup of a product, the kind of connection required, or the price point. Maybe it's a system the creators have expertise in or are otherwise influenced to use by their cabal of like-minded companies. A system may be chosen simply because it makes connecting to it more difficult — there are obvious benefits to tying customers into one family of products rather than allowing them to buy from a rival, however, bone-headed that might be in the context of the smart home. That may not be the case forever — see "What's next" on p65 — but let's break down the common systems and benefits on offer today.
Z–WAVE
You'll see a lot of products which use Z–Wave to communicate, even if they don't explicitly say so. Portions of its specifications were released into the public domain in 2016 and it's supported by the 700+ member Z–Wave Alliance, which includes companies like Huawei, Fibaro, and SmartThings. It's not an entirely open standard, but motions are being made in that direction and its specification is mooted to be laid bare to hardware manufacturers this year.
Z–Wave is uniquely suited to smart home applications, being a low–powered mesh network; it has decent range, around 100ft indoors, and allows certain devices, generally those not trying to extend their battery life, to act as repeaters and pass messages from device to device.
Although the specific frequencies used by Z–Wave vary slightly around the world, it operates on its own slice of the radio spectrum that isn't likely to interfere with (or be interfered by) any other hardware in your home. It's not, by modern standards, especially fast, but at between 40 and 100kbps it's plenty quick enough for a system which isn't designed to throw around large amounts of data.
The smartest plugs
Innr Zigbee Smart Plug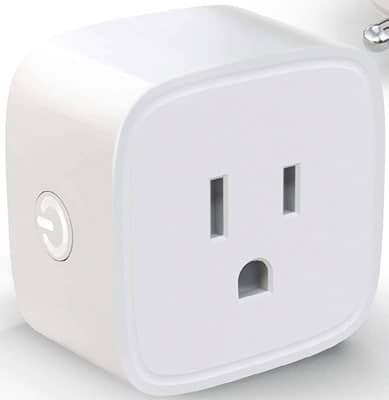 $34.99 (two-pack), innr.com
Most smart plugs use Wi-Fi, which is wasteful on power. Innr's plug relies on Zigbee. While you'll need a compatible hub, it integrates with smart homes without that extra juice draw.
TP–Link Kasa HS–100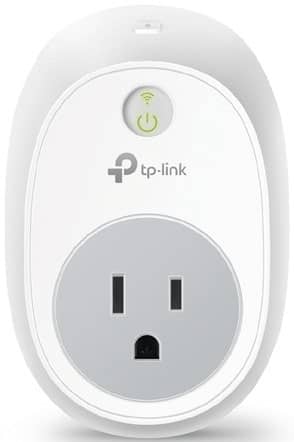 $16.99, tplink.com/us
With the HS-100 you can control your smart plug remotely and set on/off schedules using the app — a great way to control those power-hungry devices and minimize your energy bills.
You can read up to 3 premium stories before you subscribe to Magzter GOLD
Log in, if you are already a subscriber
Get unlimited access to thousands of curated premium stories, newspapers and 5,000+ magazines
READ THE ENTIRE ISSUE
September 2020