Is 8K The Way?
Mac Life|February 2020
What to look for in your next TV
There's no getting away from the fact that tech moves on apace. In the same way as Apple presents us with shiny new iPhones or ever more desirable Macs every 18 months (and seems to love a complete platform switch, like the jump from 68000 to PowerPC, PowerPC to Intel x86, and the forthcoming leap from x86 to ARM chips) the TV market is based on the refresh cycle. Sony, Samsung et al need to make "buying a new TV" something that's on every tech–lover's list, and to do that they need to innovate.
You can draw an interesting timeline: starting at the end of the CRT days, we went from 720p to 1080p, from the short–lived obsession with 3D to 4K and HDR, from LCD and Plasma to LED and OLED — all while the smarts of our TVs increased exponentially. We're now at a point that, barring some firmware disaster, one smart TV is as capable as another. While one might presume 8K is the next battleground, that's not the next stage in the TV's evolution. Right now, the big fights are over advanced picture processing and more connectivity.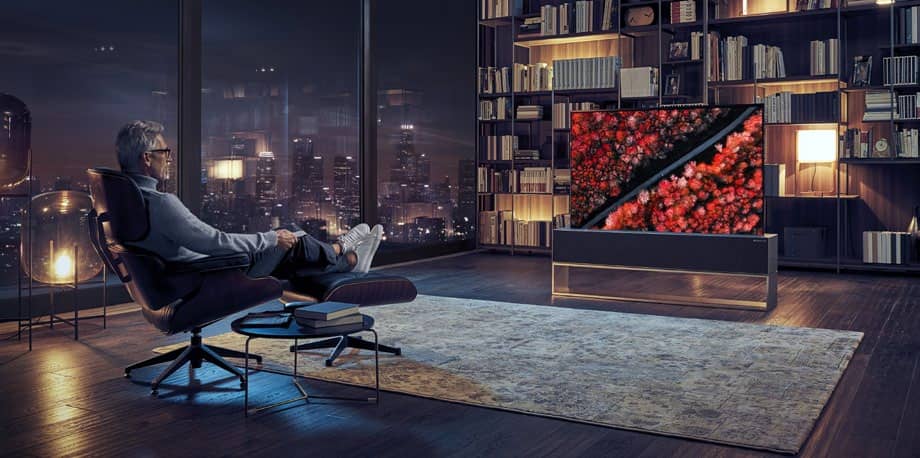 SMOOTH UPSCALING
You can read upto 3 premium stories before you subscribe to Magzter GOLD
Log-in, if you are already a subscriber
Get unlimited access to thousands of curated premium stories and 5,000+ magazines
READ THE ENTIRE ISSUE
February 2020