HOW SMART IS SMART?
Everything connects to everything else these days, but it's important to know your smart home's limits
The Internet of Things is everywhere. That's a fact of modern life. Enterprising companies have created smart devices, or at least devices that purport to be smart, which slot into virtually every market vertical because it's so easy; the wide availability of off–the–shelf networking packages and software solutions means connecting something to the internet is now a triviality. You could probably connect your cat to the internet if it could bear to wear the appropriate hardware.
There's obviously something of an argument against the speedy expansion of the Internet of Things. It's entirely justified, too: those stock components, those thrown– together software packages from companies often more familiar with (say) pet food dispensers than coding secure applications, have the potential to be equal parts inefficient and insecure. Quite often they're entirely unnecessary, connecting things to your network that don't need that function, however convenient it might seem.
In a broad sense, it's basically the same argument often levied against services like Alexa and Siri. These things probably aren't going to cause you a problem, but you just don't know what data is going to end up where, however much assurance you might get from the manufacturer.
If that seems like a strange way to begin a look at some of the oddest connected devices out there, it probably is. But it's important to go into these things with your eyes open. They're fun, and they might even be practical, but make sure they're useful enough to earn their place on your home network.
Getting smart in the bathroom
Naturally, given the unstoppable rise of smart technology, the bathroom has not escaped its pull. There are countless smart toothbrushes on the market, including the bite–down Y–Brush, which claims to ultrasonically clean a whole row of teeth in 10 seconds, and a raft of Bluetooth brushes which help you make sure you're brushing the right quadrants for long enough.
There's slightly less obvious stuff going on, too. Flick through the Kohler catalogue and you'll find everything from the Moxie smart shower head (shown here), which puts a waterproof Alexa speaker in the middle of a stream of water, to its Numi smart toilet. Other bathroom standouts are doing very similar things.
Toothbrushes are all well and good — it wouldn't be wise for us to make an argument against oral health — but it's up to you to determine where your own line is drawn when it comes to smart kit in the bathroom, just as it is anywhere else.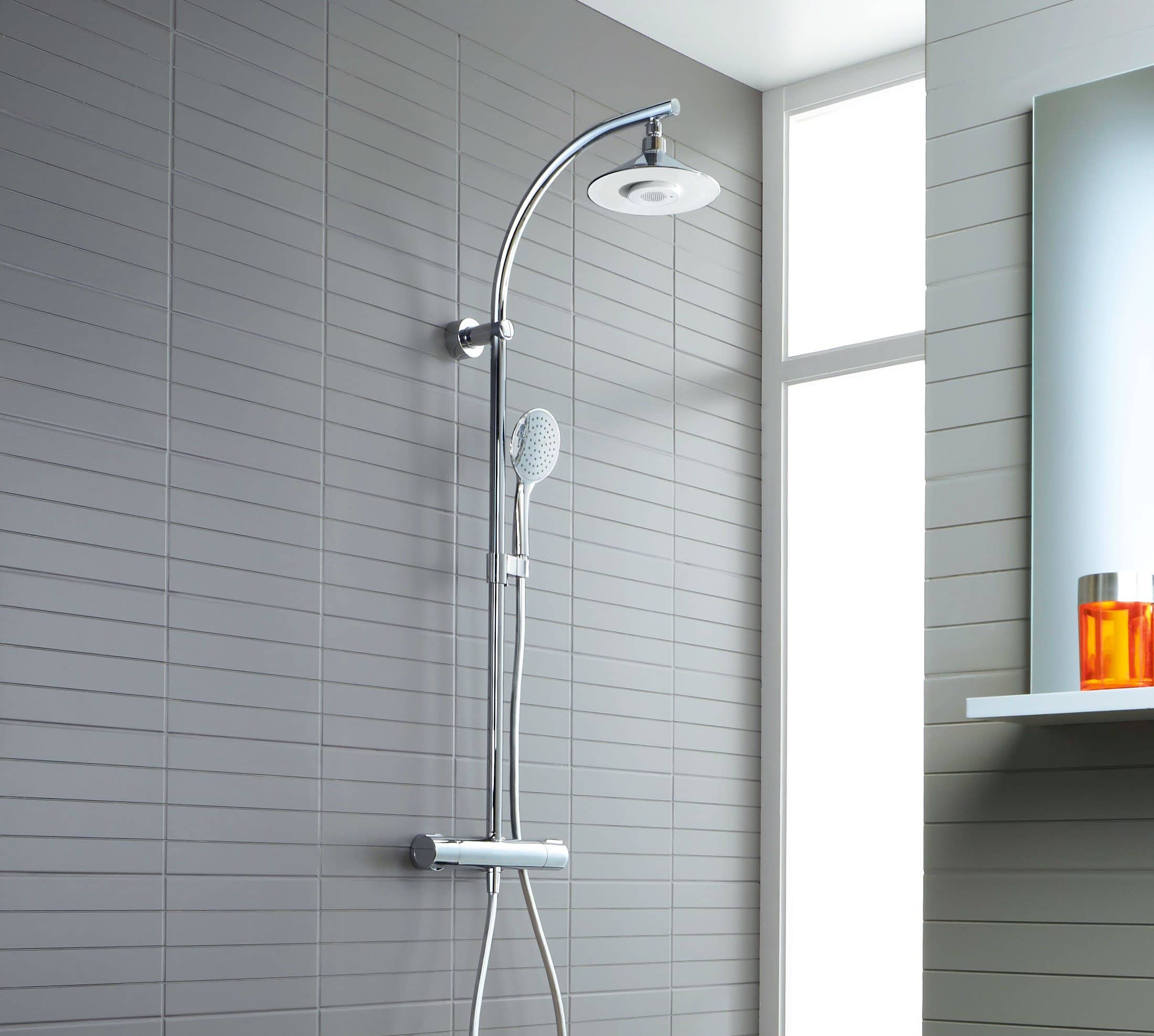 PET POWER
You can read up to 3 premium stories before you subscribe to Magzter GOLD
Log in, if you are already a subscriber
Get unlimited access to thousands of curated premium stories, newspapers and 5,000+ magazines
READ THE ENTIRE ISSUE
December 2020