APP LIFE
Mac Life|June 2020
THIS MONTH'S MOST INTERESTING iPHONE & iPAD APPS
Looom
Playful animation creation for iPad
$9.99 From Eran Hilleli, iorama.studio
Made for iPad Needs iOS 9.0 or later
Do you remember those old flipbook animations? There's something about their low–tech nature that makes them hugely appealing. With Looom (that's not a typo) you can recapture that magic on your iPad — although sadly not on iPhone, as the small interface elements would be too tiny for even the most fine–fingered user.
Looom looks and works very differently from other animation apps. If you didn't know otherwise, you would assume it's a toy for very young kids. It isn't. The interface is deliberately simple and playful to encourage your sense of fun.
In Looom, you create little animation projects called weaves. Each weave can contain up to five layers, which the app calls threads, and you can control your threads with your fingers, Apple Pencil, or a Bluetooth Ortho Remote device. You can also reorient the controls for left-handed users.
Looom is a fairly traditional step animator with a very untraditional appearance. The interface may be simple, but it's not obvious what anything does. Basing the design on reels to fit with the spinning loom theme is cute but a little confusing if you've used more traditional apps. You will probably find yourself referring to the user guide a lot.
Once you've created a thread, you can bring up the interface by pressing and holding at the side of the screen. This lets you adjust colors and opacity, rearrange the order of your threads, and switch in and out of onion skin mode for precise positioning.
You can use your animations in two ways — as screen recordings, which are saved to your Photos library and which you can trim like any other video in iPadOS, or by accessing the saved SVG files via Files in macOS Catalina or iTunes in older versions of macOS X. You can then use the files in other animation apps; the user guide has instructions for Adobe Animate.
If you're wondering why you'd want Looom if you have Animate or a similar app, it's for the same reason artists have multiple brushes and pens — sometimes simpler tools encourage creative ideas.
THE BOTTOM LINE. Looom's simplicity is the whole point, but it is really very basic. CARRIE MARSHALL
LOOOM
+ A lot of fun
+ Very simple
- Very basic tools
- Unclear interface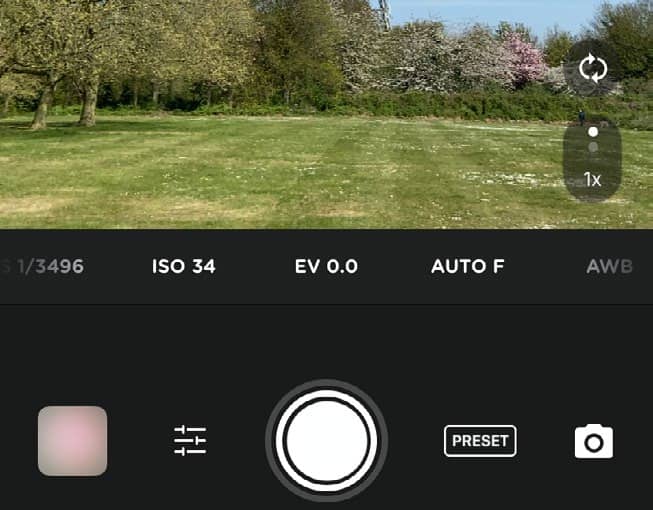 Moment Pro Camera 4
A full manual camera for iOS
$5.99 From Moment, shopmoment.com
Made for iPhone, iPad, iPod touch Needs iOS 11 or later
Pro Camera by Moment is a camera app for iOS that provides far more extensive manual controls than those in Apple's Camera app. It's aimed at more professional shooters but also keen amateurs who want to fully utilize iOS hardware. Version 3 saw enhancements in the field of RAW support, and now version 4 goes further. A major new feature is Timelapse Mode, where you set a shooting interval with the camera mounted on a tripod, and optionally a preset number of frames, and the app shows you the length of the sequence. The result can be exported as a video file.
You can read up to 3 premium stories before you subscribe to Magzter GOLD
Log in, if you are already a subscriber
Get unlimited access to thousands of curated premium stories and 5,000+ magazines
READ THE ENTIRE ISSUE
June 2020