Security
Security is a big deal. Cybercriminals work hard to stay one step ahead of security measures, and threats keep changing. From your phone, to your online identity, and even at home or abroad, there are things you should consider to keep you, your possessions and, most importantly, your information safe. We've tried to compile a list of threats and solutions so you can stay secure. You can't be too careful. It's a dangerous world out there.
Mobile Phone Lockdown
Keeping your most important device safe
Words by Ren Alcantara
In this age of hyperconnectivity, our phones serve as the key to unlock a whole world of possibilities. Our finances, access to a myriad of accounts, and even identity information are so closely tied with our phones, that it's an extremely tempting target for people with malintent. Given that we use our phones much more than any other piece of technology we own, we should take the time to keep this critical device and, therefore, ourselves, safe.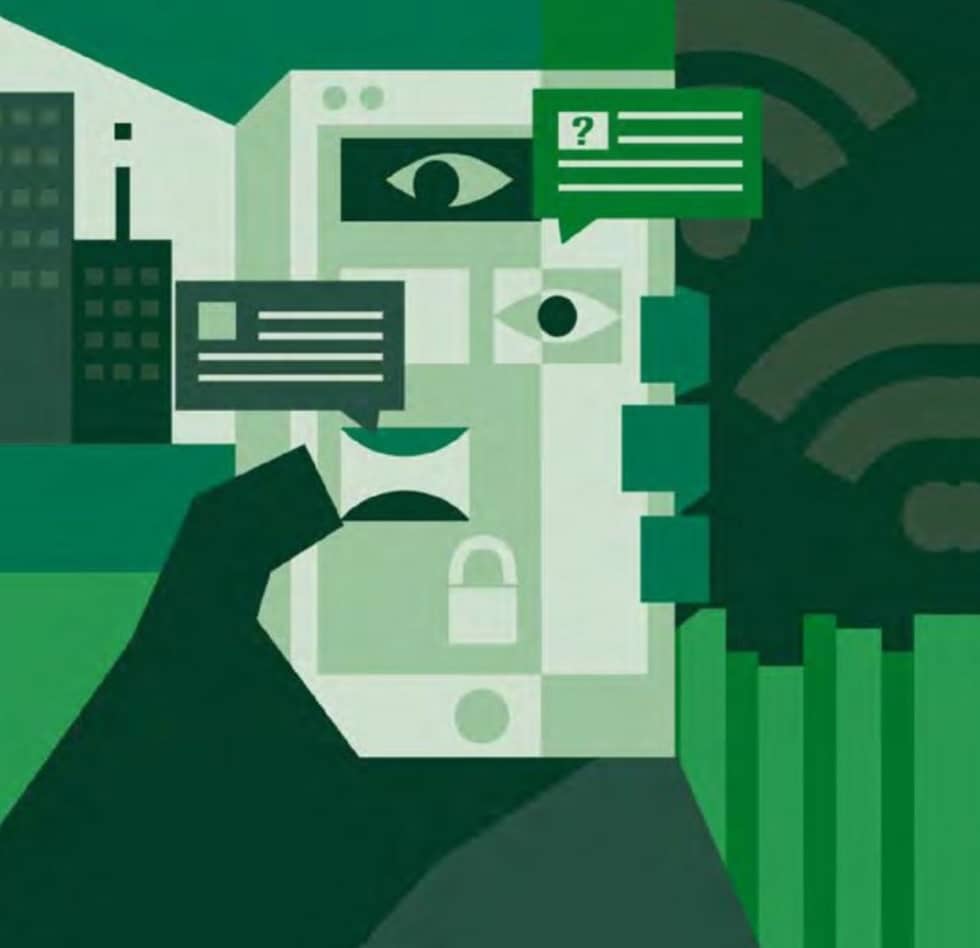 Physical Theft
This is as straightforward as it gets. When it comes to tech security, once the bad guy has physical access to your device, it's usually game over. At best, you've lost a pricey device forever. At worst, and depending on how determined the attacker is, all the data on the device including the sign-ins and sensitive info can be made accessible, and you'll have to go through the whole process of re-securing everything before anything bad happens. Losing a phone isn't fun, but the real problem is if the thief gets access to your data.
The solution for this is thankfully quite simple. Aside from the obvious step of always keeping your device somewhere it can't just be picked up and locking it with a PIN, there are a few things you can do to make sure the unfortunate occurrence of losing your phone is nothing more than an inconvenience.
Android and iOS both have built-in ways of tracking your device. If you think you might just have left your device somewhere, Android Device Manager and Find My iPhone can be used to track down the missing device as long as it has a connection to the Internet. Hopefully, it just tumbled out of your pocket, and you can get it back with no problem. There are even functions that allow you to make the phone ring to help narrow your search down if you're in the area but unable to see the device.
Should the device be offline shortly after you lost it, and you know it had power and an internet connection, that might mean that it has been taken, and whoever found it has little intention of reuniting you with your device. This isn't a great spot to be in. Should this happen to me, I do have a plan in place. The same Android Device Manager and Find My iPhone services allow you to do a remote wipe of the device. You still lose your phone, but at least that's about as bad as the situation will get. The thief may still be able to use your phone (unless it's an iPhone), but at least your data will remain inaccessible. With everything on the cloud, you probably won't feel too bad about that anyway. It's very much a nuclear option, so think about your decision before you let it rip.
Malware
Phones are essentially computers, and computers will always be a target for all sorts of malware. Malware can come in many shapes and forms, from annoyances that pop ads up or hijack your browser, all the way to more sinister programs that quietly and secretly steal information in the background without letting you know. Once again, it's your information that's most at risk and what's worse, it's possible you won't know there's anything wrong until the damage has been done.
Protecting yourself from the threat of malware takes a change in behavior and a little help from anti-malware programs. Firstly, don't go installing dubious programs on your device. Google and Apple do a reasonably good job of filtering available apps in their respective app stores, but it's not foolproof. When you install apps, take a look at the permissions the app requires of your device. If something doesn't line up, say a game that has no need for camera access asks for it, consider a different app. For Android users, disable the ability and disable the ability to install apps from unknown sources unless you absolutely know what you're doing. It also makes perfect sense to stay away from questionable websites, and be careful about links and QR codes that you come across—they don't always lead to trustworthy destinations.
Mobile anti-malware programs are also not a bad idea. Sure they use up some system resources, but it's worth it for the peace of mind. Do a quick internet search, find a reputable one that suits your needs and budget, and go with that. On a related note, keep a backup of your data online with your phone's built-in backup utility. Should you need to wipe your device to try and rid it of any malware, this will save you the inconvenience. just know that you might be restoring malware along with the good data, so anti-malware apps are still necessary in this case.
Wi-Fi related Attacks
You can read up to 3 premium stories before you subscribe to Magzter GOLD
Log in, if you are already a subscriber
Get unlimited access to thousands of curated premium stories, newspapers and 5,000+ magazines
READ THE ENTIRE ISSUE
October 2019