Tesla's Secret Formula
Forbes Africa
|
October 2015
Elon Musk has inherited Steve Jobs mantle as the cult favorite CEO. And his electric car company has grabbed Apples creative crown. An inside look at the worlds most innovative company.
Jeff Dyer, Hal Gregersen and Nathan Furr
The first thing you notice when you step onto Tesla Motors' production floor are the robots. Eight-foot-tall bright-red bots that look like Transformers, huddling over each Model S sedan as it makes its way through the factory in Fremont, Calif., on the eastern, shaggier side of Silicon Valley. Up to eight robots at a time work on a single Model S in a choreographed routine, each performing up to five tasks: welding, riveting, gripping and moving materials, bending metal, and installing components. Henry Ford and the generations of auto industry experts who have followed would dismiss this setup as inefficient – each robot should do one task only before moving the car on to the next Transformer.
It's a $3 billion criticism, to be specific. That was the amount shaved off the company's market value in early August after Tesla cut its sales forecasts for the year by 10% to 50,000 vehicles, citing delays in teaching the robots to make both the Model S and the new crossover SUV Model X. "The Model X is a particularly challenging car to build. Maybe the hardest car to build in the world. I'm not sure what would be harder," admitted Elon Musk, Tesla's billionaire founder and visionary CEO, who also serves in those same roles at SpaceX.
But neither delays nor the cash burn ($1.5 billion in the past 12 months) particularly fazes Musk. He just wants to focus on making the world's best car, and the $90,000 Model S, by all rights, can claim that prize. An all-electric vehicle, it offers a week's worth of driving on a single charge from any one of a nationwide network of free solar-powered charging stations. It goes from 0-60 in under three seconds in "ludicrous" mode, the fastest of any four-door production car on the planet, and is also the safest car in its class. When it collides with the crash-test machine, the crash-test machine breaks. You can order it online and have it delivered to your door, get software updates beamed wirelessly and receive maintenance alerts before bad stuff happens. Plus, it's beautiful. The door handles reach out to be opened as you approach, then fold flat for better aerodynamics. Don't believe us: Consumer Reports called it the best overall car on the market for the past two years.
These are the kinds of superlatives that shoot Tesla Motors to the top of FORBES' World's Most Innovative Companies list in the first year we've had enough financial data to consider the company. The word "disruptor" gets attached to Tesla all the time. For several years we've closely studied the phenomenon of disruptive innovation, identified in the late 1990s by Harvard Business School's Clayton Christensen. We quantify it, based on the difference between a public company's market value and the measurable intrinsic value of its existing business – an innovation bonus, if you will. Despite all the buzz – and that's something we try to factor out when measuring the premium – we were initially puzzled by Tesla's growing success. Unlike classic disruptive innovations such as steel mini-mills, personal computers and, in the car business, cheap Japanese imports, Tesla never pursued the classic route of going after low-end, price-sensitive customers first with cheaper, inferior technology. It doesn't pursue nonconsumption, or customers who don't currently drive cars. Tesla automobiles look and drive much like other cars, use established infrastructure like roads and confine much of their product innovation to only one aspect: the power system.
These facts don't fit the required mold for successful low-end disruption – a traditional case study would point to Tesla hitting a wall. Even Musk wasn't sure at the beginning. "I didn't ask for outside money for Tesla, and SpaceX, because I thought they would fail," he says. But Tesla has instead proved to be a different kind of disruptor, a high-end version that can be just as troublesome for the incumbents.
High-end disruptors produce innovations that are leapfrog in nature, making them difficult to imitate rapidly. They outperform existing products on critical attributes on their debut; they sell for a premium price rather than a discount; and they target incumbents' most profitable customers, going after the most discriminating and least price-sensitive buyers before spreading to the mainstream. If you look within some large companies, you can flesh out previous examples: Apple's iPod outplayed the Sony Walkman; Starbucks' high-end coffee drinks and atmosphere drowned out local coffee shops; Dyson's vacuum cleaners now have solid market share; Garmin's GPS golf watches have taken much of the business from range finders. The incumbents didn't react fast enough, and the high-end disruptors took over their market.
ONE-TRICK PONY NO MORE
Tesla is learning the difficulty of making multiple models at once. here's the lineup: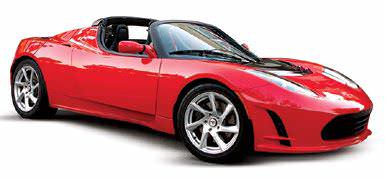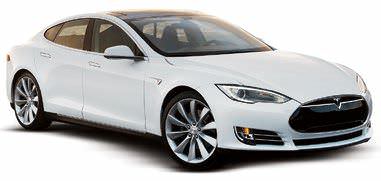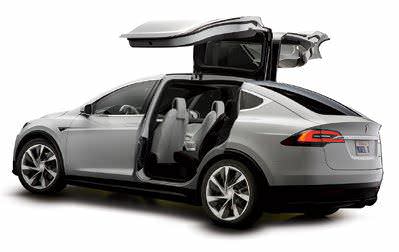 You can read up to 3 premium stories before you subscribe to Magzter GOLD
Log in, if you are already a subscriber
Get unlimited access to thousands of curated premium stories, newspapers and 5,000+ magazines
READ THE ENTIRE ISSUE
October 2015