BEYOND MEAT- The solution for Vegans
Food & Beverages Processing
|
July 2020
Introduction Consumer demand for meat alternatives has grown over the past years as consumers have been on a journey of realization regarding how their lifestyle choices and purchases have an impact on our planet. An increased number of consumers are switching to plant-based diets for many reasons, including protecting animals, preserving the environment, general health concerns or changing taste preferences. As more consumers seek these alternatives, the market for plant-based proteins is rapidly growing and extending to sources beyond soy and wheat protein. As a result, manufacturers are looking at plant-based proteins that offer functional, sustainable and nutritional attributes, inclusive of non- GMO and certified organic options.
Meat Analogue
Vegetarian foods occupy a larger than ever shelf space in today's market due to the consumers increasing health concerns and the related environmental issues. Analogue can be defined as the compound that is structurally similar to another but differs slightly in composition. Here the meat analogue is the food which is structurally similar to meat but differs in composition. Meat analogue, also called a meat substitute, mock meat, faux meat, or imitation meat, approximates the aesthetic qualities (primarily texture, flavour, and appearance) and/or chemical characteristics of specific types of meat.
Thrust in the development of meat analogue
The increase in consumers demand for healthy diets, the concern about rising meat prices, the increase in the popularity of vegetarianism and the growing consumer interest in related eating patterns such as the avoidance or reduced consumption of red meat have resulted in a continuous increase in demand for the meat analogous and to use an alternative source such as the plant protein as the ingredients in the human diet. The nutritional value of meat products is mainly due to their high biological values of proteins, vitamins and minerals. However, from a health point of view, an excessive intake of meat products cannot be recommended. It is well known that meat contains cholesterol and a higher proportion of saturated fatty acids than polyunsaturated fatty acids (PUFAs) where is linked with several diseases which have reached epidemic proportions.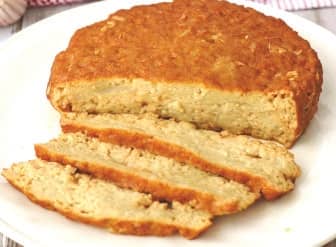 Technology to develop meat analogue
Extrusion-technology is gaining popularity in the global agro-food processing industry, particularly in the food and feed sectors. It is defined as a system of pushing mixed ingredients out through a small opening, called a die, to form and to shape the materials. The formed products are then referred to as extrudates. In the 1960s, twin-screw extruders were established. The increased potential of a twin-screw system led to a diversification of options in food extrusion that expanded into a large variety of new snack and cereal products.
Extruders are composed of five main parts:
(i) Pre-conditioning system;
(ii) Feeding system
(iii) Screw
(iv) Barrel
(v) Die and the cutting mechanism
Also, they can vary with respect to screw, barrel and die configuration. The selection of each of these items will depend on the raw material used and the final product desired.
Extrusion Process
You can read up to 3 premium stories before you subscribe to Magzter GOLD
Log in, if you are already a subscriber
Get unlimited access to thousands of curated premium stories, newspapers and 5,000+ magazines
READ THE ENTIRE ISSUE
July 2020