Vive & Learn
Joe martin describes the pains and pleasures of using the htc vive's room-scale virtual reality system at home
When virtual reality hit the virtual shelves last year, my immediate reaction was probably the same as yours – a combination of pure technological lust and price-related shock. There was a note of scepticism mixed in there too, though, as I thought back to hazy memories of mid-1990s devices such as the Nintendo Virtual Boy and Virtuality arcade games, which helped me put my wallet away. For a bit.
Once I saw the HTC Vive,with its full room cale capabilities that enable you to actually walk around simulated environments rather than just circle your head while standing still, my opinion changed. I'd never seen that before and, as I'm a committed neophile, my wallet came back out with a semi-regrettable vengeance. Normally that would be the end of my story – boy sees hardware, boy buys hardware, boy games happily ever after – but trust me when I say that nothing is ever simple with the HTC Vive.
HOME SETUP
Before getting into the trouble some complexities and endless accessories, though, it's worth laying out the positives and recentimprovements.HTCandValvehavebothissuedseveral updates since the Vive's launch and many early complaints havenowbeenmitigated.Youcanforgetaboutproblemswith noisy, always-on motors in the sensors, thanks to a recent update that automatically powers them down when they're not in use, for example.
A number of unofficial updates have also appeared in the past few months, thanks to an active online community. Open VR Advanced Settings is one such tool that enables people with extra graphical horsepower to increase the level of super-sampling used in games.Another tool I found useful is Chaperone Tweak – an alternative to the standard room setup software built into Steam VR, and one that can make allowances for irregularly shaped play spaces and waist high obstacles.
Even without these updates, though, the HTC Vive is an amazing device for gaming. It doesn't just offer an unprecedented level of immersion;room scale virtual reality opens up entirely new game play experiences too,as illustrated by the number of times I've dropped to the floor in my living room so that I could dodge an incoming bullet.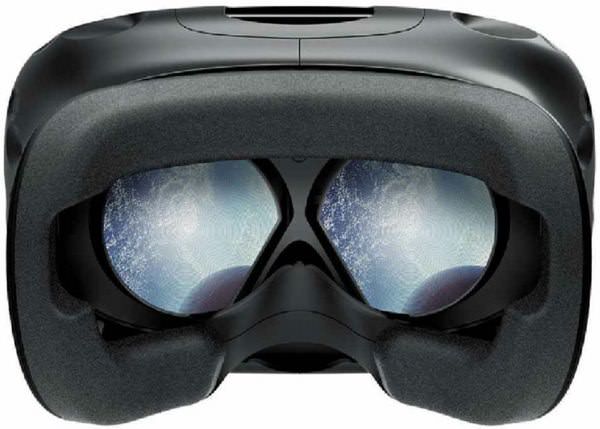 You can read up to 3 premium stories before you subscribe to Magzter GOLD
Log in, if you are already a subscriber
Get unlimited access to thousands of curated premium stories, newspapers and 5,000+ magazines
READ THE ENTIRE ISSUE
March 2017