ACE high
Cranes & Access
|
July/August 2020
With more than 10,500 units produced each year, India is without a doubt the biggest market for pick & carry cranes. Ed Darwin spoke with Sorab Agarwal, executive director of Action Construction Equipment (ACE) to find out how the company went from producing its first pick & carry crane under a tarpaulin tent to become the market leader just eight years later, and how it has maintained its position ever since.
Global giants
"ACE started in a very small way," explains Agarwal. "in 1995 my father, Vijay Agarwal, put all his savings into building a single eight tonne pick & carry crane. built under a temporary structure on uneven land, it was far from glamorous, but he knew with only one or two players in the market there was an opportunity. A lot of hardship and a lot of work followed, but the company kept on growing, changing, improving and upgrading until we got to where we are today - the largest manufacturer of pick & carry cranes in the world."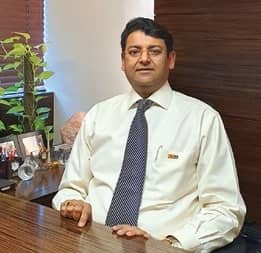 The company now claims a 63 percent share of the articulated pick & carry market, producing around 6,500 units a year at its 100 acre/400,000 square metre facility in Faridabad. The majority of these are traditional tractor-based models however a growing number of the articulated cranes produced are from its 'NextGen' range which are more similar in design to the pick & carry cranes produced in Australia. The company has also expanded its crane product line - all designed and built entirely inhouse - to include self-erecting and top slewing tower cranes, crawler cranes and truck mounted cranes. More recently it has diversified into general construction equipment and tractors with its full product offering supported by more than 100 service and dealer locations throughout India.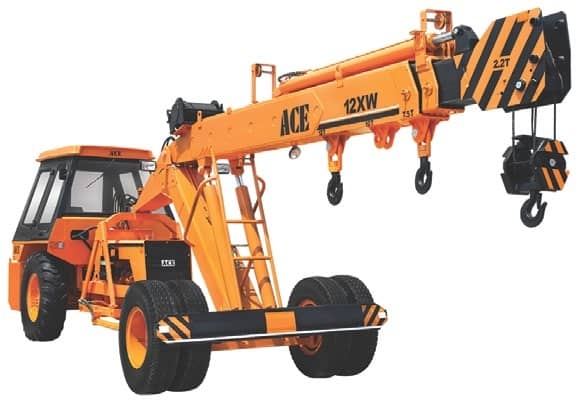 "When we started out with pick & carry cranes we were competing against huge corporate companies in India but within eight years we were market leaders. Similarly when we began producing tower cranes in 2010 we were faced with competition from global giants such as Liebherr and Potain - which had been operating in India more than 20 years before we even started - to the point that we now have a 55 to 65 percent market share with the tower cranes we offer."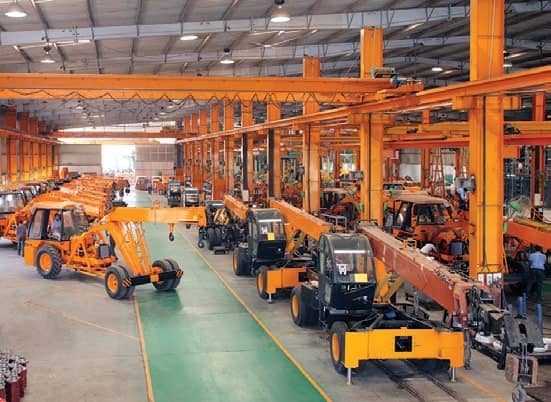 Why so popular?
Amazingly, pick & carry cranes account for more than 90 percent of all cranes sold in India, with Agarwal joking that if I visit India and do not see a pick & carry crane every 30 minutes to call him immediately because it will mean they need to sell more.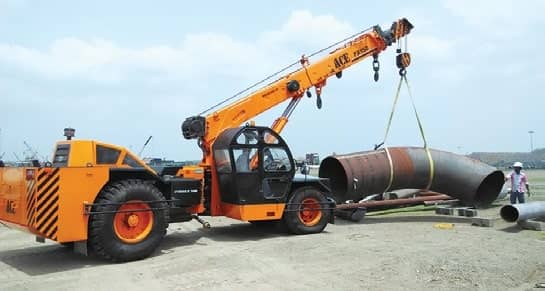 Joking aside, with an estimated 90,000 pick & carry cranes in the market, it is clear that this is a product that has been wholeheartedly adopted throughout India and is used for all manner of lifting work. In most countries pick & carry cranes tend to be limited to industrial plants and factories, with perhaps only Australia being an exception. In India however they are used for almost every application with more than half used on construction and infrastructure projects and the rest used for industrial, manufacturing and logistics applications. If there is a load that needs lifting, you can be sure it will be done using a pick & carry crane - and more than likely a basic articulated tractor type unit which dominates this market. This is due in part to their simplicity, versatility and manoeuvrability, offering up to +55/-55 degrees articulation, however the key driver for their dominance is price. On average, a traditional pick & carry crane from ACE will be anywhere from 40 to 50 percent cheaper than the NextGen models it builds and this gap is likely to be a good deal wider when compared to cranes from international manufacturers.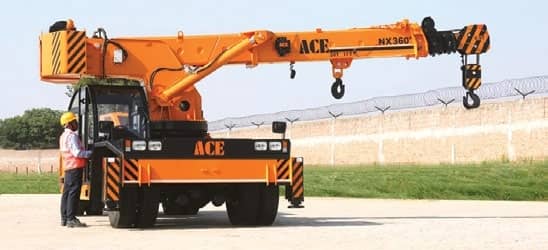 "There are no construction sites of any size in India where you cannot find a pick & carry crane. And they will never be totally replaced for one very simple reason - price. Like a lot of other developing countries, India is a very price sensitive market," says Agarwal.
You can read up to 3 premium stories before you subscribe to Magzter GOLD
Log in, if you are already a subscriber
Get unlimited access to thousands of curated premium stories, newspapers and 5,000+ magazines
READ THE ENTIRE ISSUE
July/August 2020