The Person Who Handles the Web Stuff
Certification Magazine|April 2020
The job of webmaster has constantly evolved since the 1990s
An evolving job description
In the now distant past, "webmaster" was used to refer to an individual who would update and maintain a web site. This individual would also take care of the server, and sometimes the network that users accessed the server through. Webmasters were responsible for ensuring that websites remained functional, user-friendly, visually pleasing, and up-to-date.
A successful webmaster was expected to work well with others and collaborate successfully with managers, designers, writers, and so forth. A well-rounded webmaster would have had excellent technical skills and a good understanding of creative online marketing.
And right there you can see how an initially simple job description began to evolve, with just three words: creative online marketing. Almost right away, webmasters began to accrue duties beyond the scope of behind-the-scenes maintenance and server-side heavy lifting. The importance of having a flair for sales and online imagery started to branch the job and its description.
As these two roles split, so did the servers that serve the content. A lot of people went to an n-tier infrastructure to serve the websites and the front-end/back-end or database and communications tiers were born. A webmaster could no longer take care of the hardware AND the website, so most of them stopped and the job description branched again.
Now server and system engineers grew from that and webmasters became people who "just take care of the website." The networks grew at this time and specialized people took care of the large networks and the webmasters didn't need to be network engineers anymore.
As the years dragged on, we split further and diversified, handing off the "pictures" on the web to UI (user interface) developers, and handing off the code that ran the middle tier and backend database to web developers, who are responsible for code and not "the website." The combo of these two descriptions became a web designer.
Through all of this, the job description "webmaster" never went away. To this day, it remains the person in charge of the overall website and its uptime. The person who used to "do" things now "oversees" them, and the site has turned into a product that the webmaster is responsible for and maintains.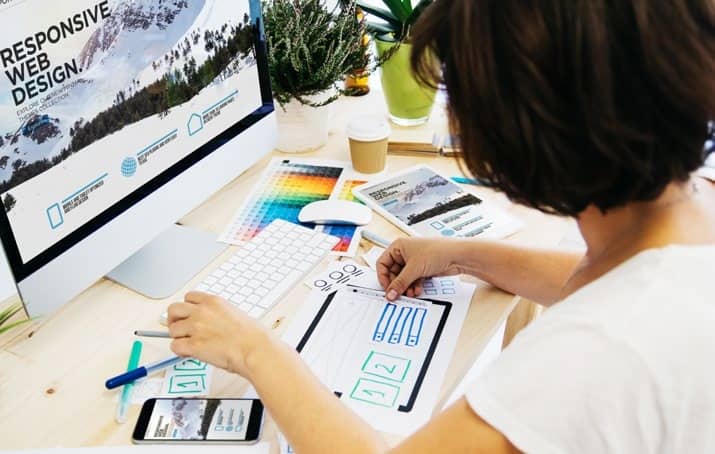 The new webmaster skillset
You can read up to 3 premium stories before you subscribe to Magzter GOLD
Log in, if you are already a subscriber
Get unlimited access to thousands of curated premium stories and 5,000+ magazines
READ THE ENTIRE ISSUE
April 2020