Virus Exposes US Inequality. Will It Spur Lasting Remedies?
AppleMagazine|April 17, 2020
We're offering this story for free to read so that you can stay updated on the COVID-19 outbreak
The sick who still go to work because they have no paid leave.
Families who face ruin from even a temporary layoff.
Front-line workers risking infection as they drive buses, bag takeout meals and mop hospital floors.
For years, financial inequality has widened in the United States and elsewhere as wealth and income have become increasingly concentrated among the most affluent while millions struggle to get by. Now, the coronavirus outbreak has laid bare the human cost of that inequality, making it more visible and potentially worse.
Congress, the Trump administration and the Federal Reserve have mounted the largest financial intervention in history — a full-scale drive that includes mandating sick leave for some, distributing $1,200 checks to individuals, allocating rescue aid to employers and expanding unemployment benefits to try to help America survive the crisis.
Yet those measures are only temporary. And for millions of newly unemployed, they may not be enough.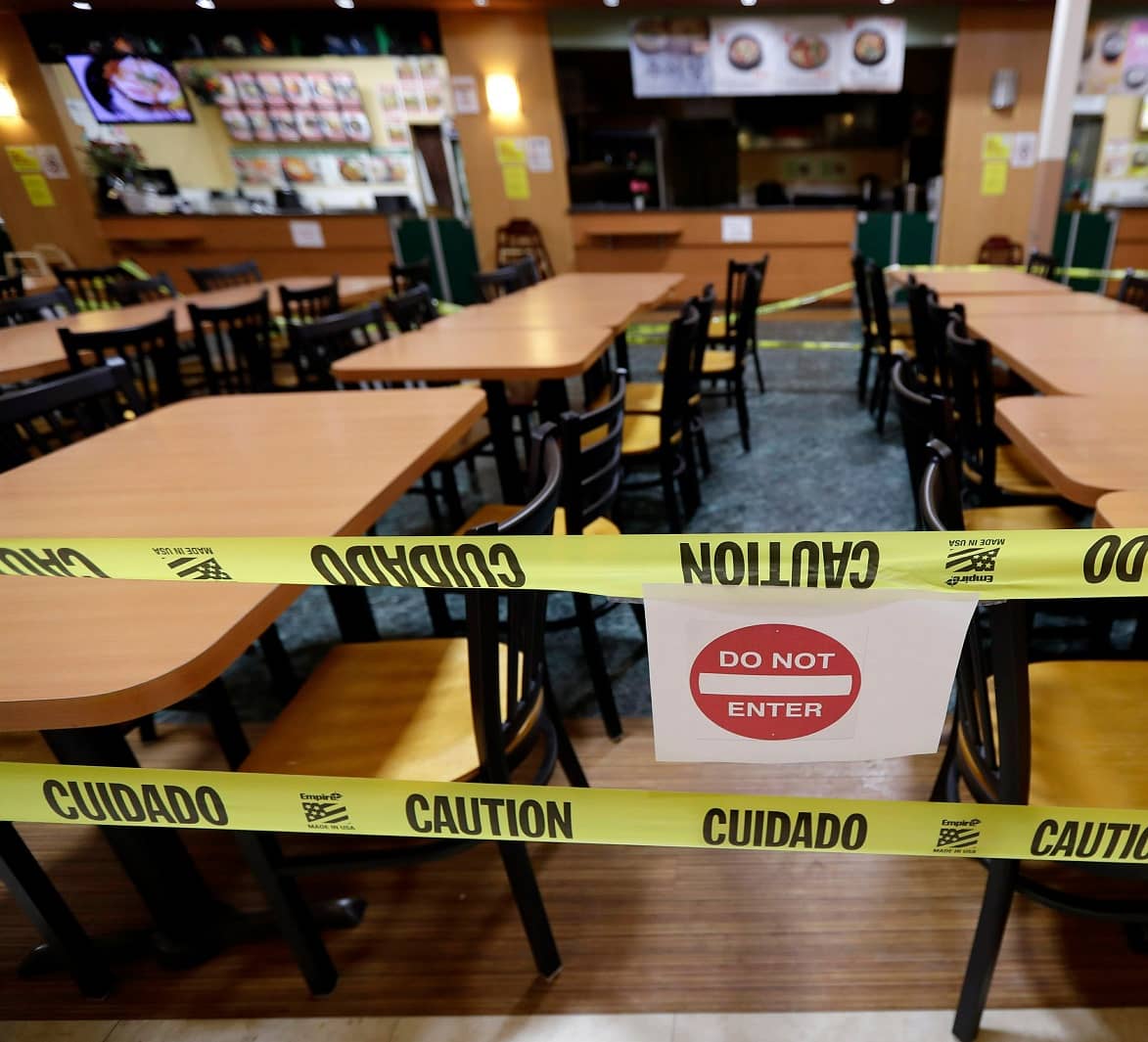 The disaster that is igniting what's likely to be a deep recession also raises the question of what happens once life begins to edge back to normal. Will the U.S. remain an outlier among wealthy countries in providing limited protections for the financially vulnerable? Or will it expand the social safety net, as it did after the Great Depression of the 1930s but largely did not after the Great Recession that ended in 2009?
"Maybe there will be a cultural shift," said Elise Gould, senior economist at the progressive Economic Policy Institute. "I see it as a great opening to try to (provide) those labor protections that low-wage workers didn't have before.''
Gould notes that the government's suddenly expanded role now in distributing relief checks, expanding health benefits and sick leave and supplementing state unemployment aid would make it easier to extend such programs even after a recession has ended. Doing so could have the longer-term effect of reducing financial inequalities.
You can read up to 3 premium stories before you subscribe to Magzter GOLD
Log in, if you are already a subscriber
Get unlimited access to thousands of curated premium stories and 5,000+ magazines
READ THE ENTIRE ISSUE
April 17, 2020