THE AMERICAN STORY, SPLINTERED, AND THOSE VYING TO TELL IT
AppleMagazine|June 05, 2020
What does the United States of America mean?
Perhaps it's Storyline No. 1: Americans are part of an epic tale of equality, of optimism and trajectory, a steady path toward prosperity that includes everyone from the melting pot working together to form a more perfect union. Its best days are still ahead.
Maybe it's Storyline No. 2: The United States was brutal, unfair from the get-go, colonized by quarreling white European factions that shared little but a tendency to overrun indigenous cultures and hold human beings as property. Its best days, if there really were any, are receding.
Or is it somewhere in between: countless shades of gray — infinite competing and overlapping visions of America, including many from those whose stories have been muzzled for a long time.
The hard times that have befallen this nation in 2020 — a deadly pandemic, millions unemployed, political warfare, the upheaval after George Floyd's death — have revealed an increasingly evident truth: The storylines that have long held the nation together are coming apart.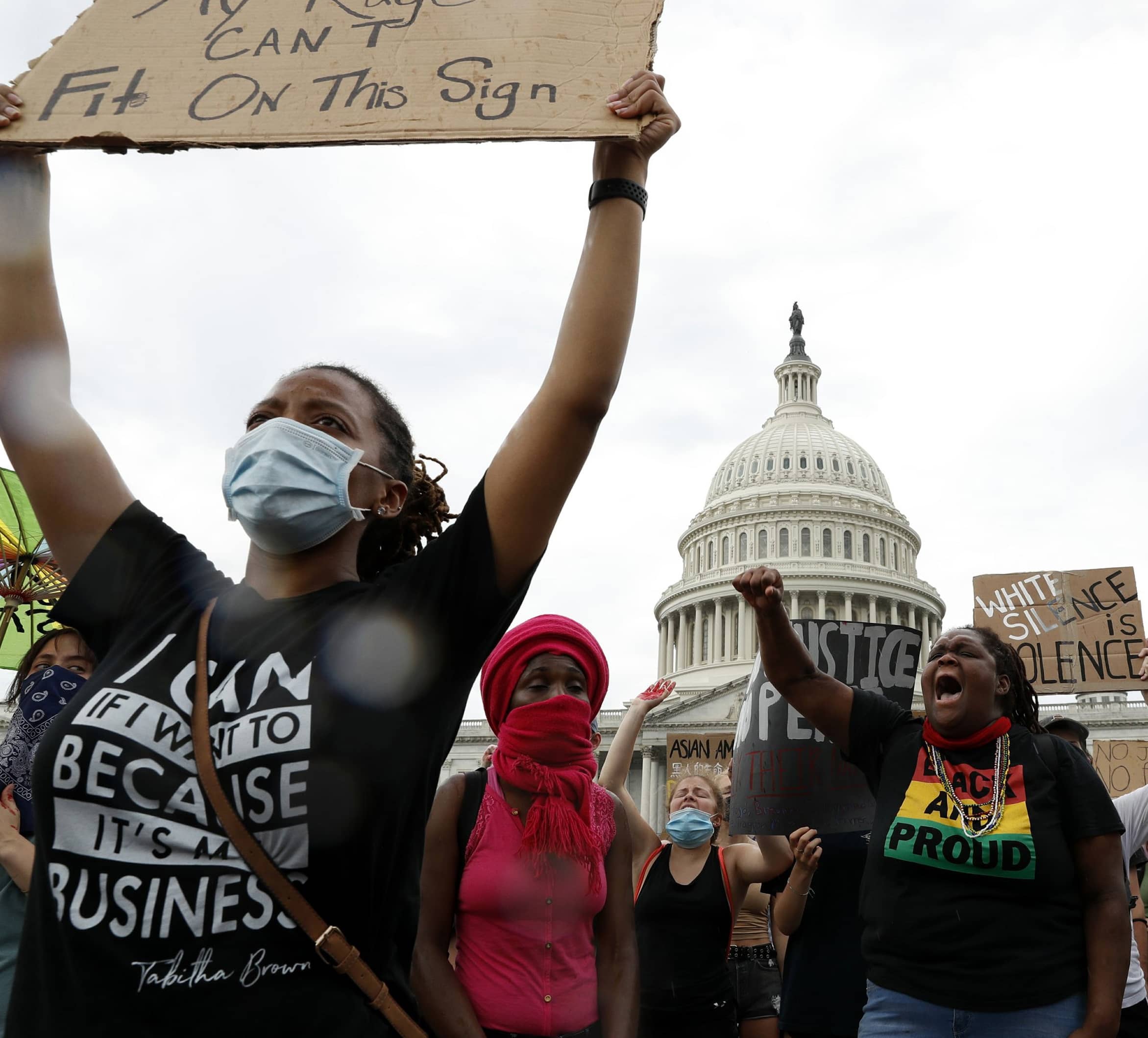 "The United States is essentially a collage culture. And if you were a certain group, you had the comfort of the solidity of the great American story. It had a coherence," says Robert Thompson, director of the Bleier Center for Television and Popular Culture at Syracuse University. "And it's now been broken apart into a million little pieces."
Since its inception, a nation lacking an existing shared culture instead built its identity on a series of stories. Exceptionalism. Life, liberty and the pursuit of happiness. Equality. Manifest Destiny — the Godgiven right to expand. The American dream.
"We didn't have an ancient homeland. We had nothing. So … you needed a story. People need stories of belonging," says Colin Woodard, author of the new book "Union: The Struggle to Forge the Story of United States Nationhood."
Such stories emerged in the generation after the founding fathers died, and they grew with the nation, becoming more powerful even as they excluded many who populated American life. It was, in fact, a clash between storylines — the fundamentally different visions the North and South had for the country — that precipitated the Civil War.
You can read up to 3 premium stories before you subscribe to Magzter GOLD
Log in, if you are already a subscriber
Get unlimited access to thousands of curated premium stories and 5,000+ magazines
READ THE ENTIRE ISSUE
June 05, 2020