'Holy Grail' Digital Effects Rewinding The Clock For Actors
AppleMagazine|January 17, 2020
With Martin Scorsese's "The Irishman" expected to battle "Once Upon a Time in… Hollywood" and "1917" for the best picture Oscar in February, all eyes are on the special effects team that made the sprawling crime epic possible.
"The Irishman" unfolds over decades, with the 76-year-old Robert De Niro and his co-stars playing their characters from their 30s into retirement age, a feat that's made the film one of 2019's most acclaimed movies.
It's all possible through new digital de-aging techniques that in the past year in cinemas have shaved decades from Samuel L. Jackson's face and turned back the clock to the 1990s for Will Smith. When Monday's Academy Award nominations are announced, "Captain Marvel" and "Gemini Man" could see their names called along with "The Irishman" in the visual effects category.
Each film has arrived at its reverse aging trick through a different technique, leading some to call 2019 a monumental year for de-aging in film.
To many, "The Irishman" stands out from the field, thanks to its complete avoidance of "tracking markers" — dots painted onto actors faces which allow computers to mathematically replicate facial movements and manipulate them as the director sees fit.
The youthful transitions of "The Irishman" are the work of Pablo Helman, visual effects supervisor at Industrial Light and Magic, who's an Oscar nominee for his work on "Star Wars: Episode II – Attack of the Clones" and "War of the Worlds."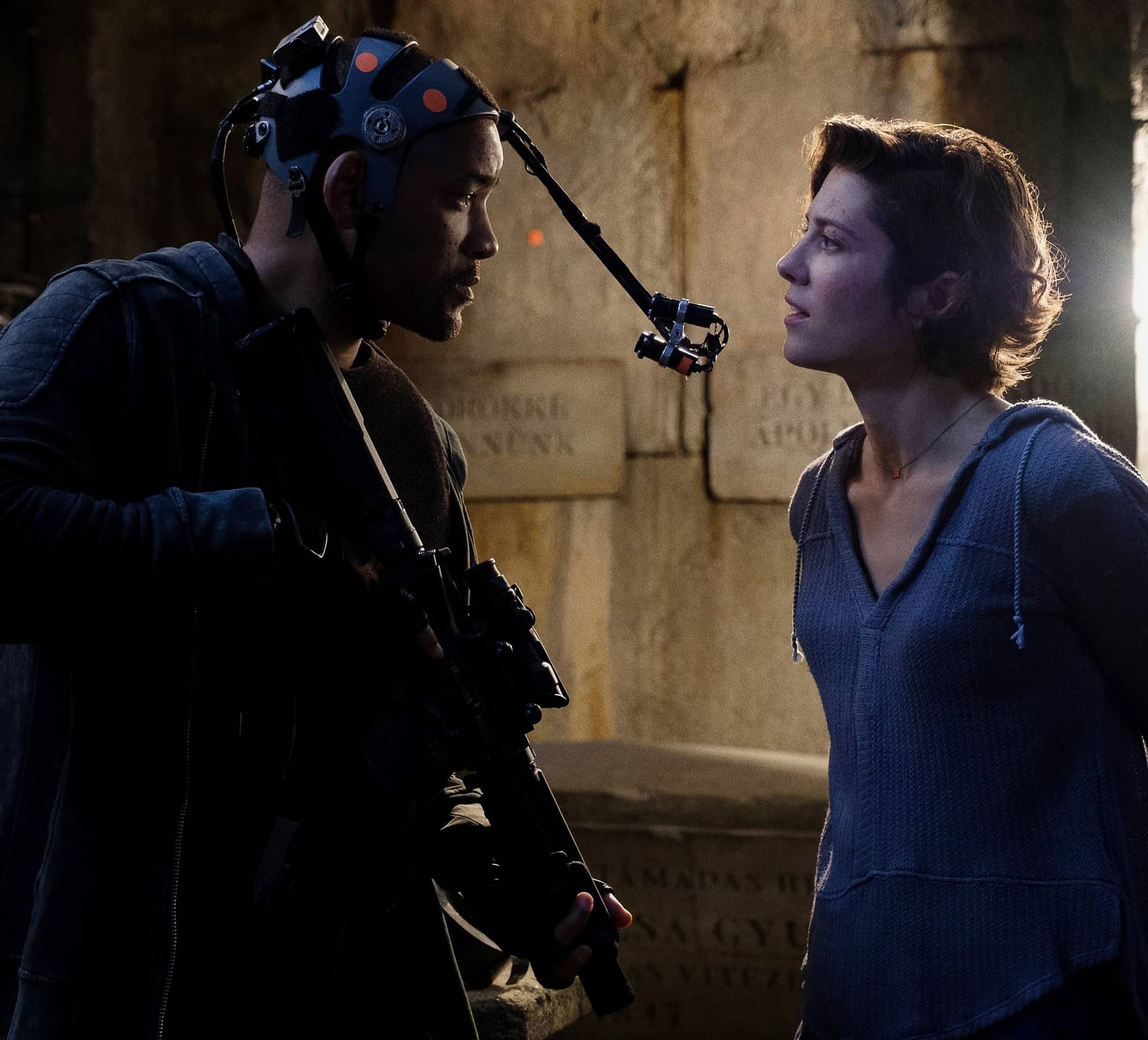 "He's not going to wear a helmet with little cameras in there," says Helman. "He's going to want to be in the moment with Joe Pesci and Al Pacino on set, with no markers on him. So, if you're going to capture the performance, how are you going to do that?"
Enter the "three-headed monster," a unique camera rig that has a director camera in the center and two "witness" cameras on either side shooting infrared footage. That allowed Helman to eliminate shadows created by on-set lighting. The shadows could potentially interfere with the geometric facial shapes constructed by deaging software.
You can read up to 3 premium stories before you subscribe to Magzter GOLD
Log in, if you are already a subscriber
Get unlimited access to thousands of curated premium stories and 5,000+ magazines
READ THE ENTIRE ISSUE
January 17, 2020