HALLOWEEN IN 2020: SOME FUN WITH DEATH AND FEAR, ANYONE?
AppleMagazine
|
AppleMagazine #470
The setting: a rolling patch of Pennsylvania farmland, about 15 miles from the little town where "Night of the Living Dead" was filmed. The moment: Halloween season 2020, a moonlit Friday night.
She strides up to the hayride and beckons you to the dimly lit tent behind her. Her eyes are hollow. "Blood" streaks her nurse's uniform. Across her forehead is a deep, oozing wound.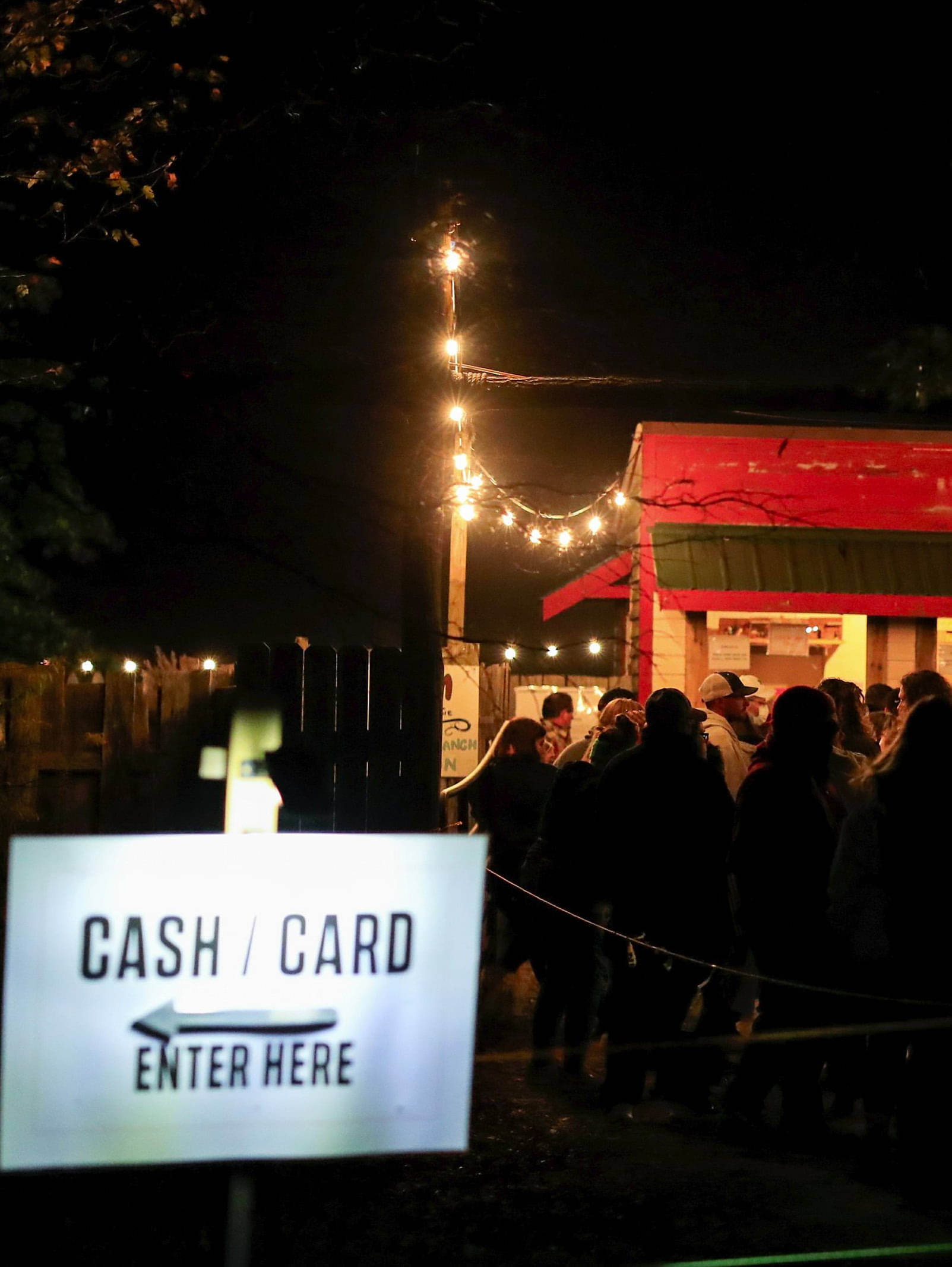 "This is the corona tent," she says. "I'm Nurse Ratched. We're gonna test you all for the corona."
On the truck, the voice of a teenage girl slices through the darkness: "I TOLD you there'd be a COVID section."
This is Cheeseman Fright Farm, one of those stylish Halloween attractions that emerge from the shadows in the United States of America when the leaves start falling and the days grow shorter.
On this night, it is the place to be: By 8:45 p.m., a line 400 strong — some wearing face masks, some not — waits, at $20 a pop, to be carted off into the darkness and have creatures in various stages of decay leap out at them for the better part of an hour.
Good fun? Other years, sure. But this year? This 2020 that we've clawed through 10 months of so far, through pandemic and uncertainty and racial injustice and sometimes violent unrest and unthinkable political divisions and, and, and, and ALL of it?
In a year when fear and death have commandeered front-row seats in American life, what does it mean to encounter the holiday whose very existence hinges on turning fear and death into entertainment?
What happens when 2020 and Halloween collide? Can being scared — under certain, controlled conditions — still be fun?
When we are afraid, we have sought out fear. For a century, that's been the odd contradiction in American popular culture.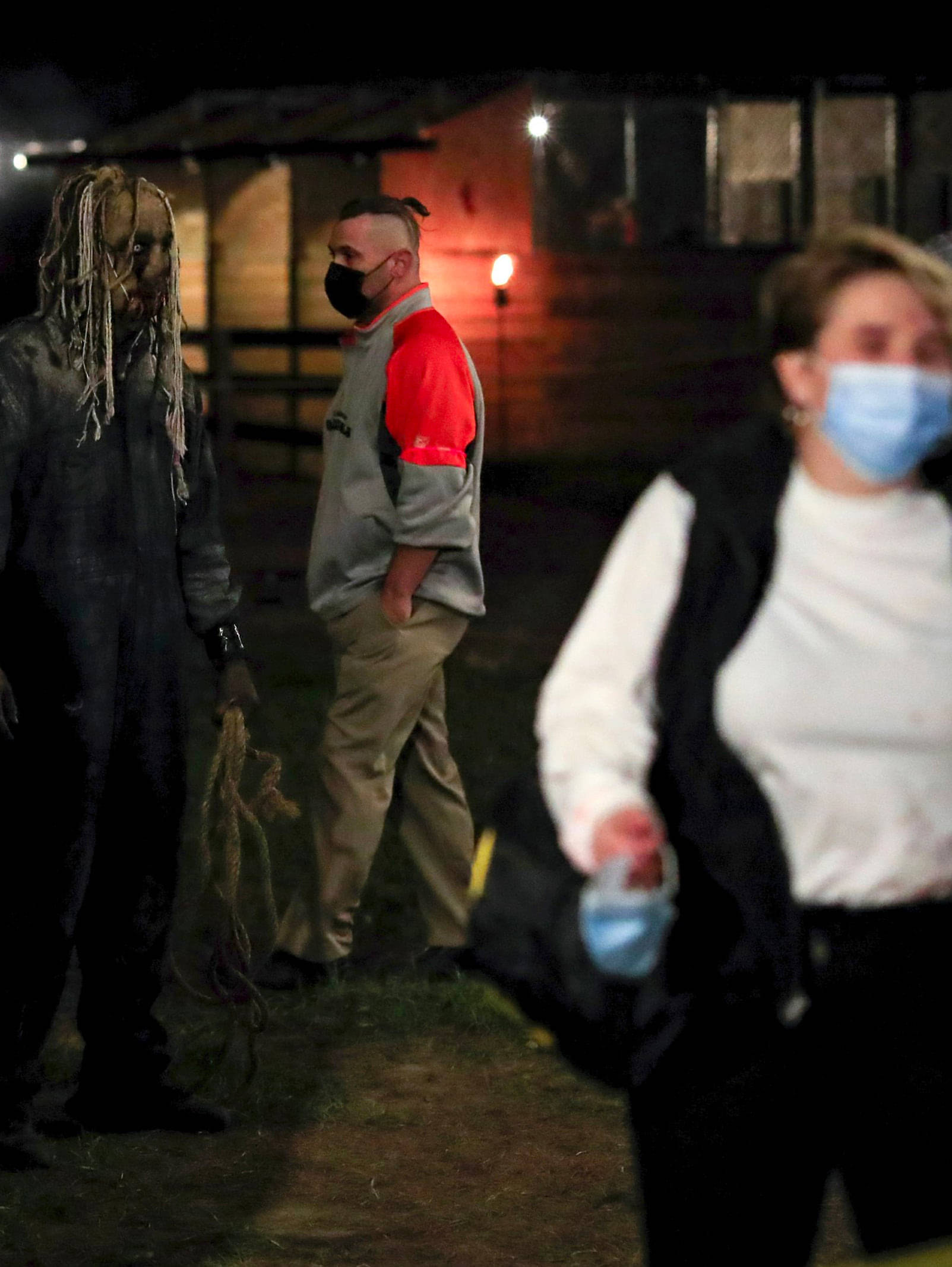 In 1931, when the Great Depression was at its height and American society seemed fragile, Universal Studios uncorked the first of its iconic horror films, delivering up Bela Lugosi as Dracula and Boris Karloff as Frankenstein's monster.
In the 1950s, when American life felt finite, with nuclear menace from without and subversive threats from within, science fiction produced "Invasion of the Body Snatchers" and "The Thing From Another World."
But usually the fear Americans have chased is different than — though certainly related to — the fear present in our lives.
Today, in a nation that has buried more than 225,000 of its own from COVID, how does the iconography of death play — the tombstones and caskets and decaying corpses and the feeling, however fleeting, that you might not make it around the next corner?
You can read up to 3 premium stories before you subscribe to Magzter GOLD
Log in, if you are already a subscriber
Get unlimited access to thousands of curated premium stories, newspapers and 5,000+ magazines
READ THE ENTIRE ISSUE
AppleMagazine #470