Blast-Off: The New Era Of Private Space Exploration
AppleMagazine|June 05, 2020
The future of space exploration has never been so exciting.
As NASA partners with SpaceX and its Crew Dragon to land two of its astronauts at the International Space Station - the first successful launch in more than nine years from US soil - many are asking what'll come next, and how we can utilize the skills of private space firms to venture further and make history.
MAKING HISTORY
On Saturday, May 30 at 15:22, two American astronauts lifted off from NASA's iconic Flordiaian launchpad, once graced by Apollo, and made their way to the International Space Station on May 31, a journey that would take them more than 400 kilometers from Earth. The trip itself wasn't particularly groundbreaking, it had been taken hundreds of times before by astronauts around the world, but quickly attracted the attention of aerospace enthusiasts, partly due to the COVID-19 pandemic forcing us into lockdown, but also because it marked the first time astronauts used a spaceship built and launched by a private firm, in this case, Elon Musk's SpaceX and its Crew Dragon; the beginning of a new era for space travel.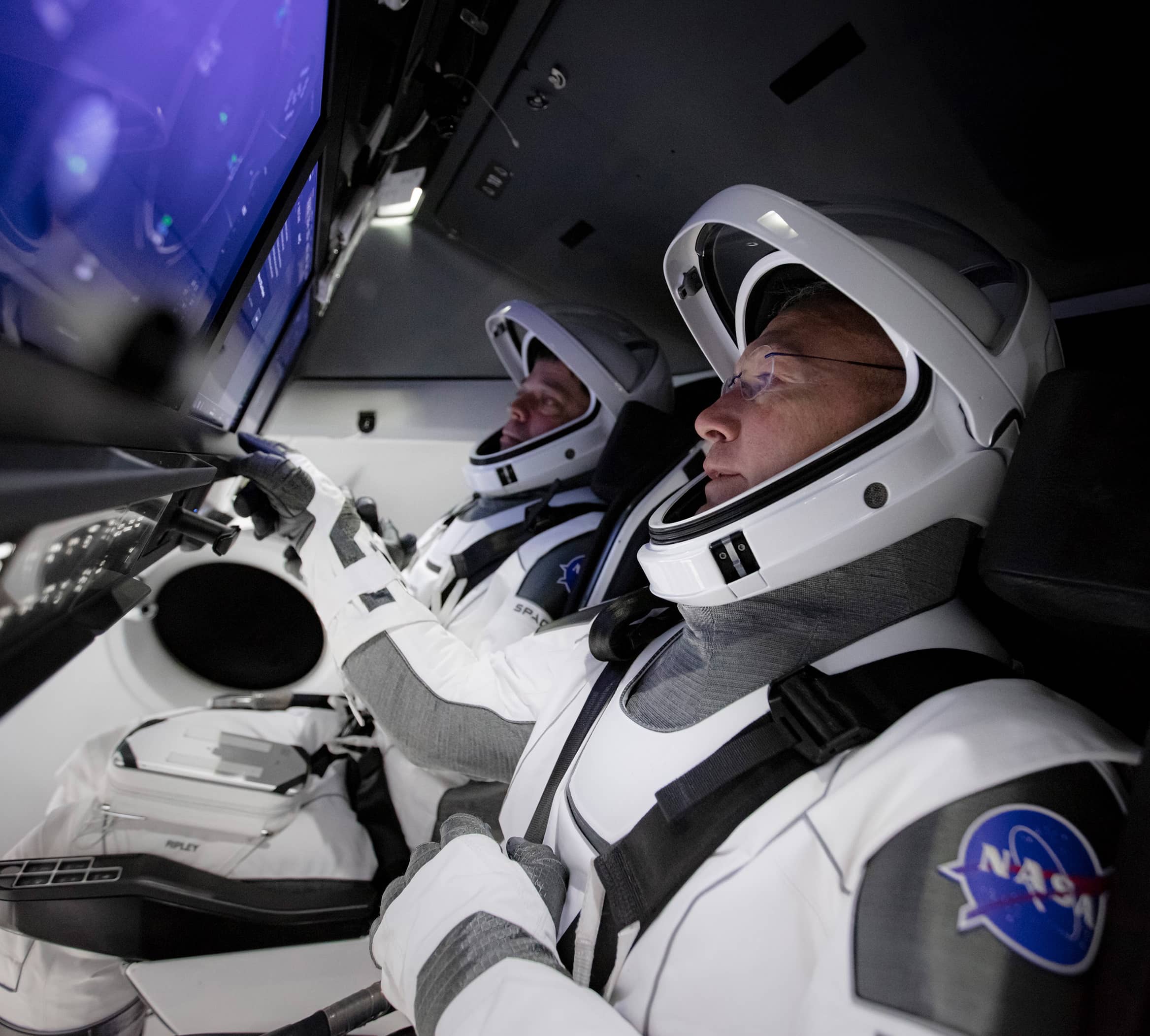 Built by SpaceX, the Crew Dragon was first unveiled in May 2014, a seven-seat concept vessel that, prior to being used by NASA, was prototyped as the Dragon 1, launching 20 times to deliver cargo to the International Space Station from 2012-2020. Alongside the Falcon 9 rocket, also built by SpaceX, Robert Behnken and Douglas Hurley set off on their voyage, signaling a new direction for NASA. Previously, the National Aeronautics and Space Administration had a fleet of five spaceships under a Space Shuttle program, used to make a total of 135 combined journeys into space and the International Space Station. Two accidents in 1986 and 2003 - resulted in the death of seven astronauts each. As a result of the second failed mission in 2003 - which claimed the lives of Rick Husband, commander; Michael Anderson, payload commander; David Brown, mission specialist; Kalpana Chawla, mission specialist; Laurel Clark, mission specialist; William McCool, pilot; and Ilan Ramon, payload specialist - the US government announced it would wind down the Shuttle program.
You can read up to 3 premium stories before you subscribe to Magzter GOLD
Log in, if you are already a subscriber
Get unlimited access to thousands of curated premium stories and 5,000+ magazines
READ THE ENTIRE ISSUE
June 05, 2020