Sporting's Chance - Lisbon's New Force
World Soccer|April 2016
Under coach Jesus Jorge and dynamic president Bruno De Carvalho, Sporting are once again a major force in Portuguese football.
Just three years ago, the status of Sporting Clube de Portugal, which had once proudly competed toe-to-toe with Europe's finest, was at an all-time low. As Porto and Benfica swept up the domestic honours, the standing and credibility of Sporting was being visibly whittled away.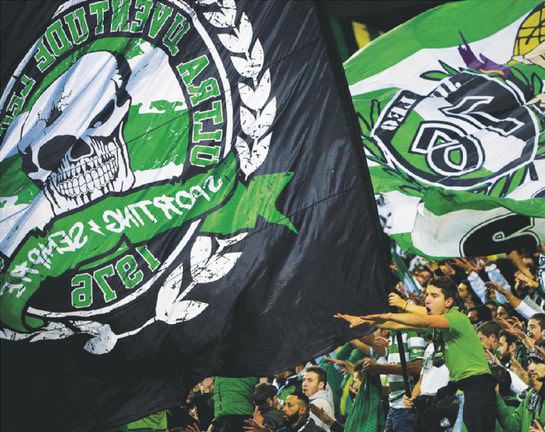 Sporting were simply unable to compete with their more powerful rivals. The team plunged to an unthinkable seventh-place finish in 2012-13 and years of boardroom mismanagement had put the financial viability of the entire institution at risk.
Then, on March 23, 2013 Bruno De Carvalho was elected as the club's new president. It is impossible to disassociate a sea change at Sporting with the arrival of Carvalho at the helm.
He immediately set about attacking every individual and entity he perceived as preventing Sporting from recapturing its past glories. And he hasn't stopped since. His fiercely confrontational methods are not pretty. One tirade against Porto president Pinto Da Costa insinuated he was going senile; accusations of Benfica bribing match officials have been commonplace; and he has instigated a one-man war against football investment funds and agents. Needless to say, Carvalho has collected numerous and deep-seated enemies along the way.
But there is no doubt he has transformed the club, both on and off the pitch. Under the onda verde ("green tide") slogan, the fan base has been reenergised, the club's talented young players are no longer wooed away at cut-price fees by unscrupulous agents, financial stability has been restored and, most important of all, Sporting are right back in the mix for trophies.
The sensational appointment of Jorge Jesus, the most successful coach in Portugal for the past decade, snatched from cross-town rivals Benfica, exemplified Carvalho's audacity in his quest to take Sporting back to the top.
An ex-Sporting player, as was his father, Jesus has strong emotional ties to the club. A short film shown on the giant screens at the stadium on the day he was presented, with footage of his father's playing days, almost reduced him to tears. "I can promise you that, from now onwards, Sporting will be competing for all the major honours in Portugal," he said.
The apparent match made in heaven has served to further galvanise the supporters and bring real belief that something special is happening at the club.
You can read up to 3 premium stories before you subscribe to Magzter GOLD
Log in, if you are already a subscriber
Get unlimited access to thousands of curated premium stories and 5,000+ magazines
READ THE ENTIRE ISSUE
April 2016