Modric Unites And Divides A Nation
World Soccer
|
September 2018
World Cup star still due in court charged with perjury
As soon as the day had broken, rain fell heavily and steadily in Zagreb. But that didn't matter. Tens of thousands of people still streamed into Ban Jelacic Square six hours before kick-off. A stage and a big screen had been set up, as it had all through Croatia's incredible run in the 2018 World Cup.
Big crowds had greeted Croatia's victory against the hosts Russia, on penalties, in the quarter-finals, and even more arrived for the semi-final comeback against England, celebrating wildly with flares and smoke bombs. But this would be the biggest and the most important. This, after all, was the World Cup Final.
The bars and cafes that surround the capital's main square were full of fans who had come not just from around the country but from across the world. The diaspora, many of whom were children when they left the country during the ruinous Yugoslav Wars of the early 1990s, had returned from Australia, Germany, Austria and beyond. All were draped in scarves and the iconic red-and-white check found on Croatia's flag.
"As soon as we beat England I was like, right, I'm getting a ticket," said Chris Nadj, a 27-year-old plumber from Australia, who was singing songs with hundreds of others in the main square. He had flown 27 hours to be here, paying £1,750 for a ticket.
"It's a once-in-a-lifetime experience," continued Nadj, as fans let off smoke bombs nearby. "How could I miss this?" Many had travelled from Germany, which took a large number of Croats on a guest-worker programme in the 1970s. "It was my duty to come," said Zvonimir Barisic, who was born in Germany and had travelled to Zagreb with his wife and two children.
"We just had to come. We will write history if we win or not." Half the family wore Luka Modric's name on the back of their Croatian national-team jerseys. "He is a legend," added Barisic.
In fact, Modric's name was everywhere – something that a month earlier would have been unthinkable for most Croats.
The country's football team has long been seen as an important symbol of national unity, ever since Croatia's first post-independence president, Franjo Tudjman, attached huge political importance to their appearance at the 1998 World Cup, just three years after the end of the Croatian War of Independence. Croatia made it to the semi-finals, where they lost to France, but the defeat was seen as a victory in helping cement a collective identity at home, as well as securing the fledgling nation's place in the wider world.
Before this summer's World Cup, however, the national team was doing the opposite; dividing rather than uniting the country, with a corruption scandal managing to poison the relationship between the team, its players and the public at large.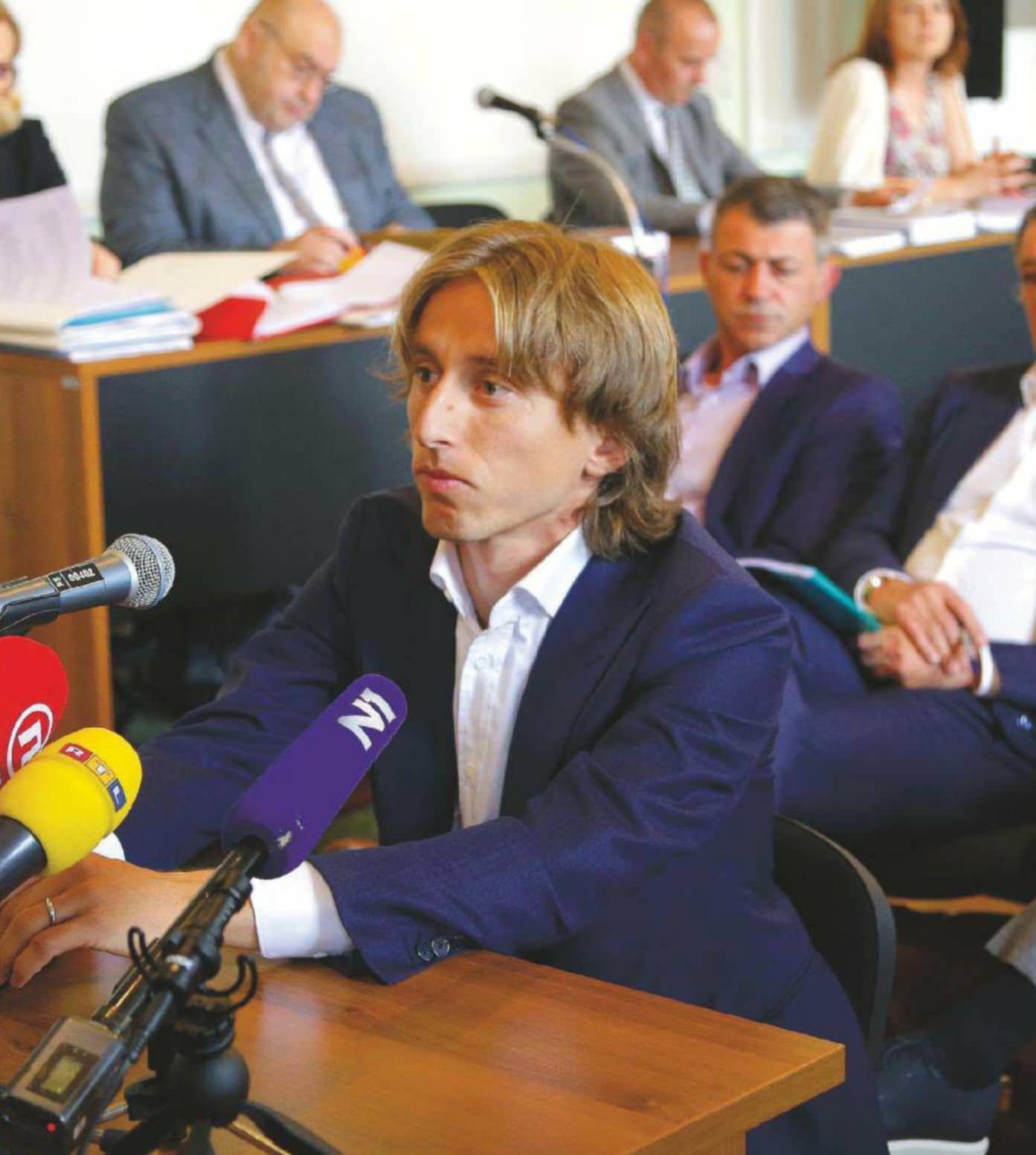 You can read up to 3 premium stories before you subscribe to Magzter GOLD
Log in, if you are already a subscriber
Get unlimited access to thousands of curated premium stories, newspapers and 5,000+ magazines
READ THE ENTIRE ISSUE
September 2018