Dipika Pallikal Successfully Brings Squash Into The Limelight
Braving loneliness, new cultures and rigorous schedules, 23-year-old Dipika Pallikal has lived in different continents to pursue her passion for her sport. Undeterred by harsh losses and unexpected challenges, Indias top female squash player has successfully brought the individual sport into the limelight. Shraddha Jahagirdar-Saxena spends time with the sports star who, looking forward to her marriage with cricketer Dinesh Karthik, is gunning for the top spot in her game.
Shraddha Jahangirdar-Saxena
An early morning start to a day is nothing new to 23-year-old Dipika Pallikal, India's squash ace who has air-dashed to Mumbai a day before we are to meet her. She completes her regular workout in the morning at the MCA Recreation Centre and then — Mumbai rains notwithstanding — is at the appointed destination on the dot. Clad in a well-fitting pair of jeans and a loose T-shirt, Pallikal's stride is casual and easygoing — her killer instinct and the aggression needed to win seemingly dormant or perhaps reserved only for the action on the squash courts.
As she walks towards the plush and expansive Roche Bobois store showroom in India bulls Finance Centre, Lower Parel, a few heads turn to glance at the tall girl — later, during the day, as she does quicksilver changes for our camera, the excitement outside increases as curious onlookers peer for a closer look at the sports star.
The gentle palette of the outfits captures her in a soft mood, one that befits a girl who is reportedly poised to tie the knot this month. For, as the news goes, an August wedding is on the cards for Pallikal and cricketer Dinesh Karthik. Naturally, I set the conversational ball rolling by asking her about her forthcoming nuptials. On what drew the two sports players together, Pallikal says, "I've known Dinesh for a long time. Being athletes in Chennai our paths crossed at a few functions. But, we met again after a really long time at a gym, got to know each other and that is how it all started."
Pallikal feels that their individual temperaments are completely complementary. "Dinesh is a very down-to-earth person," she states. "I am very short-tempered; he is exactly the opposite. He really understands what my life is about, and what my game calls for. And, he is a lot of fun to be with. We have some really good memories together — in the country and abroad. Another thing we have in common is the fact that we both have goals that we want to achieve."
The bride-to-be is excited that her whole family will come down to Chennai and spend time together for the big occasion. And, she has accepted the fact — as has Karthik — that both have their own schedules and tournaments that take them to different destinations — so distance may play an important role on many occasions. Smiling, she says, "I don't feel guilty about leaving him because he travels as much as I do. But, as I said, since we are both athletes we understand what our sports demand. We know what we want in our lives and our careers — and we're both driven to achieve our goals."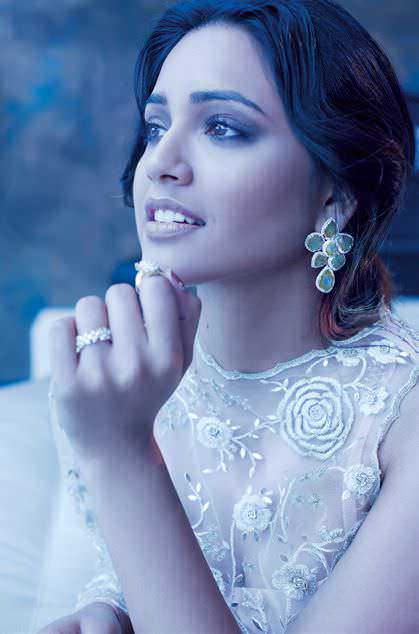 Pallikal belongs to a generation where marriage is generally postponed till career goals are achieved. Isn't 23 a little too young to tie the knot? Sipping on her Starbucks coffee, Pallikal emphasises, "I have always known what I wanted. If I was even slightly uncertain or wary about it, I would not go ahead. As soon as Dinesh and I got to know each other well, we knew that we wanted to spend the rest of our lives together. And age-wise, I think that I am already at the maturity level of a 28-year-old girl, largely because of what I have seen and experienced as a player."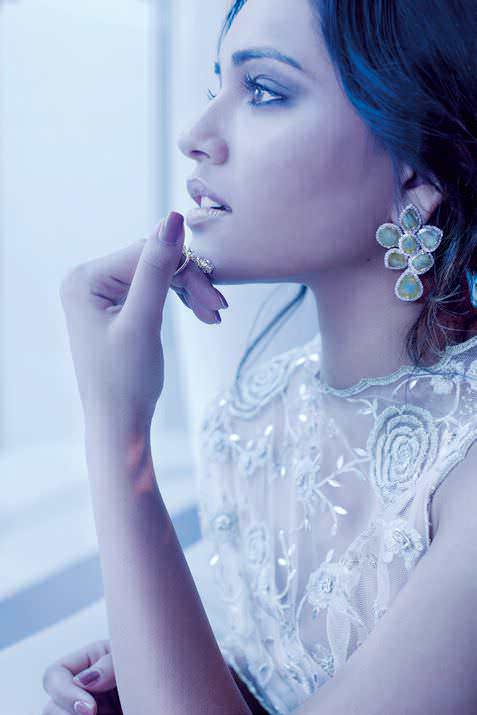 You can read up to 3 premium stories before you subscribe to Magzter GOLD
Log in, if you are already a subscriber
Get unlimited access to thousands of curated premium stories, newspapers and 5,000+ magazines
READ THE ENTIRE ISSUE
August 2015