BEHIND CLOSED DOORS
Tottenham Hotspur Publications|Spurs v Manchester United (rescheduled match)
FOOTBALL'S STRANGE EXPERIENCE
Football being played behind closed doors may seem a strange prospect for many players and fans alike, but for some of our first team squad, it's a situation they have already experienced in their careers.
Football in England, as well as in many other nations across the world, is going through one of its biggest changes in the modern era as games temporarily go behind closed doors to combat the spread of COVID-19.
When our players return to the pitch tonight, they will do so in the first-ever behind-closed-doors match at Tottenham Hotspur Stadium as we look to limit the transmission of the virus through social-distancing measures.
But while this will be a strange experience for most, some of our senior campaigners have prior experience of what it will be like.
ERIC DIER, HARRY KANE AND HARRY WINKS
Croatia v England, UEFA Nations League, Rijeka
– 13 October, 2018
Eric Dier, Harry Kane and Harry Winks travelled out to Croatia with the England national team to compete against Croatia in the Nations League back in October, 2018, the former two completing the full 90 minutes with Winksy remaining an unused substitute. Following UEFA disciplinary measures, the game took place behind closed doors at Stadion HNK, Rijeka. There were no fans in the stands that night, neither were there any goals, with the contest finishing 0-0. Yet, for Eric, while that experience in the Balkan nation was certainly a bizarre one, he admits it was also something of a learning experience – especially in respect of the man opposing him in midfield – former Spurs playmaker Luka Modric.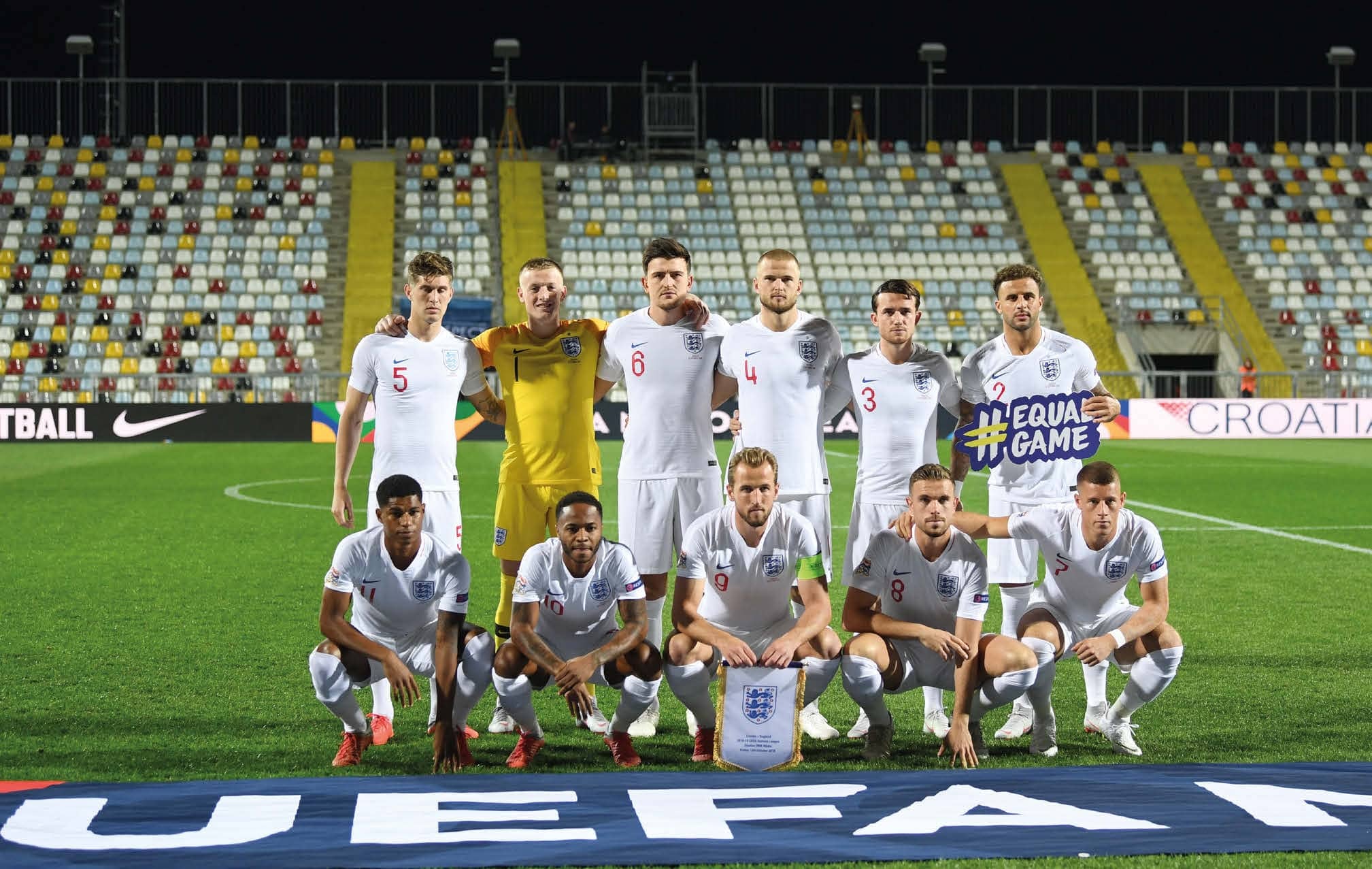 "The most boring way to describe it is just 'strange' because that's what it is," he explained. "Even from a young age, you always have people at the games. It might not be that many to start with… when you are younger, there may be 100 people there, then there are 1,000, 2,000. You build your way up. There is always someone there though! So, to then have no-one, it's a strange feeling.
"It was 0-0 that night. I hit the post as well! There were no goals, so I don't know what the feeling of scoring in this scenario would be like, but obviously it's not going to be the same, that extreme high that fans are a key part of, bringing that emotion out of you. At the same time, when I'm playing in training with no fans there, when you a score a goal and you win, the feeling is still great. The feeling within you doesn't change, but the experience isn't the same.
You can read up to 3 premium stories before you subscribe to Magzter GOLD
Log in, if you are already a subscriber
Get unlimited access to thousands of curated premium stories and 5,000+ magazines
READ THE ENTIRE ISSUE
Spurs v Manchester United (rescheduled match)