The Top 10 Men's Matches Of The Decade
Tennis|November/December 2019
Big three. Big ballers. Big scores. A giant-sized rundown of the contests that defined the 2010s
10. Roger Federer d. Nick Kyrgios
7–6 (9), 6–7 (9), 7–6 (5)
2017 Miami semifinal
Normally, the story of a decade in tennis would include a changing-of-the-guard moment, a match that signaled a new generation's rise. This semifinal, between a 35-year-old Federer and a 21-year-old Kyrgios, provided the opposite: it was the night the guard remained the same.
Federer was coming off a career rejuvenating Australian Open victory; Kyrgios was coming off two wins over Novak Djokovic, and seemed ready to finally make good on his obvious but underused talent. Together, over the course of three hours, in front of a riveted and raucous Key Biscayne crowd, they put on the most intensely concentrated display of top-level tennis over the last 10 years. When the serene Swiss and the aggro Aussie put their radically different styles and personalities up against each other, there was nothing to separate them.
Kyrgios hammered 125-m.p.h. second serves and a 118-m.p.h. forehand. Federer e answered ed with his own, more varied but equally potent attack. Yet it wasn't the firepower and shot-making wizardry that elevated this compact classic; it was how, just when you thought one of the two might crack, neither did.
"I was expecting him to do trick shots and all that stuff," Federer said afterward. "For me, it was really important to do the same....to make him feel, well, that's how I actually also play the game."
Or, to put it another way: Anything the young guys can do, the legends can still do better.
9. Rafael Nadal d. Novak Djokovic
6–4, 3–6, 6–1, 6–7 (3), 9–7
2013 Roland Garros semifinal
> There are many remarkable aspects to Nadal's domination at Roland Garros: his 93–2 record; his 12 titles in 15 years; his 12–1 mark against Federer and Djokovic. Perhaps most impressive, though, is how few close matches he has been forced to play.
The one great, glaring exception came in the 2013 semifinals, when Djokovic pushed Nadal to the limit, and then beyond. In 2006, the Serbian declared Nadal "beatable" in Paris, and after nine years of trying, he would beat him there in 2015. But not before Nadal made this brilliant, desperate defense of his clay turf. Over the course of four hours and 37 minutes, momentum shifted rapidly and unpredictably, as each man took a punch, staggered to his corner, and came out swinging again. The quality of play peaked, and the haymakers flew from both ends, as the match went into overtime in the fifth set. Finally, Djokovic overreached on a punch; he touched the net on an overhead and had to surrender a crucial point.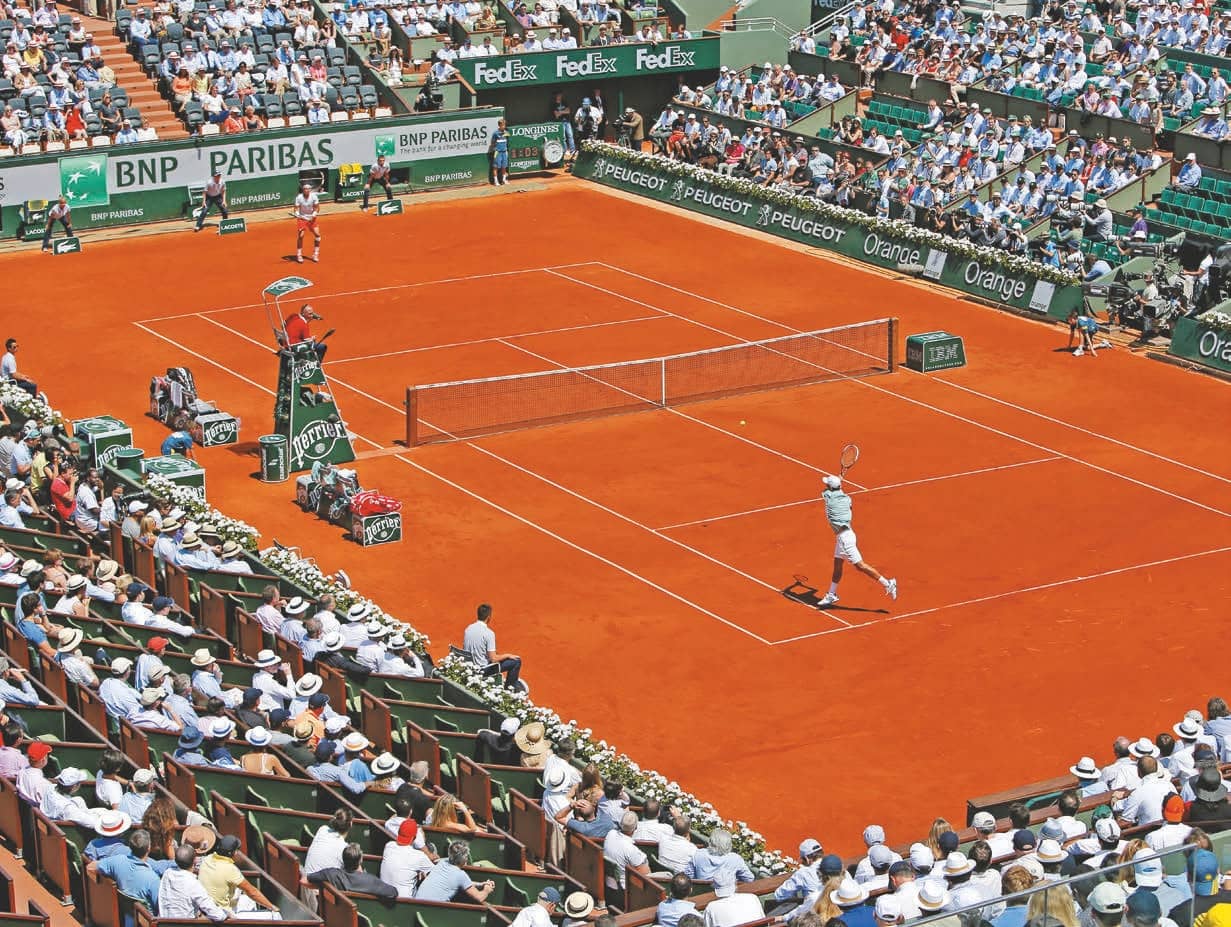 This match might be called the Second Epic of the Nadal-Djokovic rivalry; the first came in the 2012 Australian Open final, and the third in the 2018 Wimbledon semifinals. Djokovic won those two, but, as Nadal said in Paris, "This one was for me." They almost always are at Roland Garros.
8. Juan Martin del Potro d. Marin Cilic
6–7 (4), 2–6, 7–5, 6–4, 6–3
2016 Davis Cup final
> If Davis Cup—the beloved, best-of-five version—had to have a swan song, the fourth rubber of the 2016 final lived up to that Herculean task.
This contest had everything fans loved about the competition. It was a five-hour saga. It was played before a crowd that alternated between chants for Croatia and for Argentina, a nation desperate to win its first Davis Cup. And it gave, as so many Cup classics have, two players who rarely reach major finals a chance to compete for tennis history.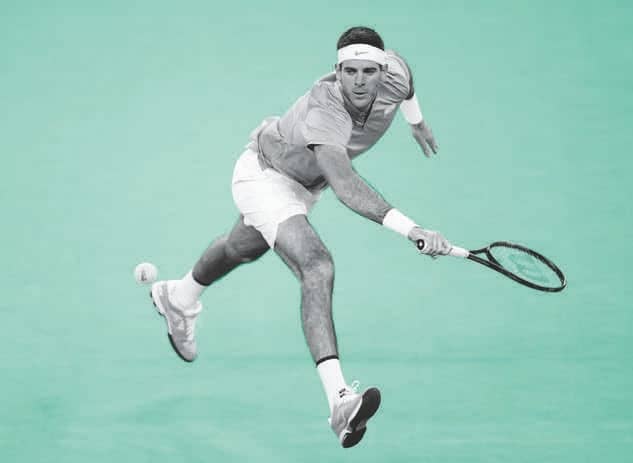 When Cilic won the first two sets, it looked like the Cup was Croatia's. Then, what appeared to be a break for Cilic turned into a disaster: at 4–4 in the third, the chair umpire handed del Potro a time violation, and took a serve away. Incensed, del Potro won the point with a massive second serve, and seized the momentum.
You can read up to 3 premium stories before you subscribe to Magzter GOLD
Log in, if you are already a subscriber
Get unlimited access to thousands of curated premium stories and 5,000+ magazines
READ THE ENTIRE ISSUE
November/December 2019