Can Naomi Osaka Own The Sport, And The Court, Like Serena?
Naomi Osaka has beaten her idol, Serena Williams, on tennis' biggest stage—and backed it up with another Slam. Can she make the court, and the sport, hers in a way that Williams has?
The 2018 US Open women's final between Naomi Osaka and Serena Williams was many things. It was a stunning upset. It was an unmitigated disaster. It was a night of chaos and composure. It was a war between a star player and a stickler chair umpire. When it was over, it became a proxy for arguments about sexism, racism and the rule of law. It was the only thing anyone could talk about for months. As the winner said afterward: "I don't really know what happened."
For movie buffs, the match conjured images from that archetypal Hollywood tale of generational rivalry, All About Eve. In the 1951 film, Bette Davis plays a Broadway star who watches as her most devoted fan, one 20 years her junior, takes a job as her understudy, and then takes over her leading role.
Tennis' version of that Oscar-winning story had all the elements needed for the silver screen.
On one side of Arthur Ashe Stadium was Williams, the 36-year-old superstar who was going for a record-tying 24th Grand Slam singles title. On the other side was Osaka, the soft-spoken 20-year-old who was playing her first Grand Slam final, had won one career tournament and who, as a third-grader, had written an essay about how much she idolized Serena. Sitting in Osaka's player box was Sascha Bajin, Serena's former hitting partner who now served as Osaka's coach.
The story ended with the understudy, rather than the legend, lifting the trophy. But it also came with an unfortunate twist: rather than applauding, the audience greeted the result, which followed three Williams code violations, with a torrential downpour of boos.
"The memory of the US Open is a little bit bittersweet," Osaka would say later. "I feel like it was so strange, I just didn't want to think about it. I wanted to just push it to the side."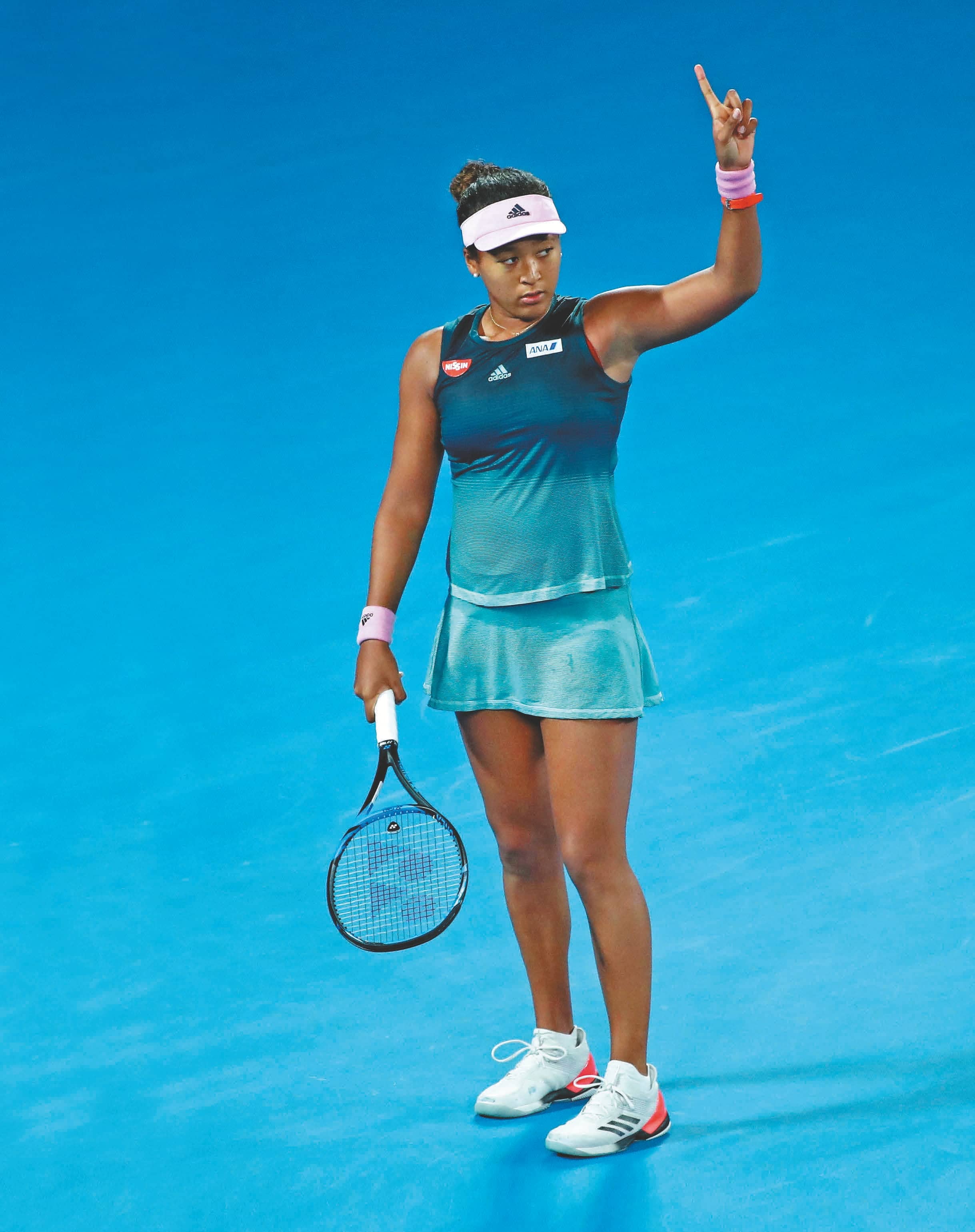 What Osaka didn't know was that she had bigger, and much less bitter, things in her future. Just five months after hearing boos at the US Open, she was roundly cheered in Melbourne for winning her second straight major title, at the Australian Open. In the process, Osaka assumed a title that Serena has previously held for 319 weeks: world No. 1.
In the end, what the US Open final may have signaled was a long-awaited changing of the WTA guard.
For Osaka, the movie script that had its finale at Flushing Meadows had begun much earlier. It was one she had been starring in her whole life.
"She's the main reason why I started playing," Osaka has said of Serena.
The story begins in June 1999, when Leonard François, a native of Haiti living in Japan, caught a glimpse of two young sisters, Venus and Serena Williams, on their way to winning the French Open doubles. François wasn't a tennis player, but he wondered if he could replicate what Richard Williams had done. François and his Japanese wife, Tamaki Osaka, had two daughters of their own: Mari, 3, and Naomi, 1.
Many parents have tried to emulate the success of the Williams family, but François was especially committed to the dream. The next year, he moved his
family from Japan to New York, where he once lived. Like the Williamses in Compton, CA, François, Mari and Naomi began to train on the public courts of Long Island.
You can read up to 3 premium stories before you subscribe to Magzter GOLD
Log in, if you are already a subscriber
Get unlimited access to thousands of curated premium stories, newspapers and 5,000+ magazines
READ THE ENTIRE ISSUE
March/April 2019