Sole Survivor
TRAIL|Issue 36
René Vollgraaff is a survivor, a self-professed nerd, and a runner.
She outlasted every other ultra runner to become the only Run AMUK Challenge finisher of 2019. We spoke to our cover athlete about her past and present...
Early life
In the Laerskool Brandvlei, which had only 60 pupils by the time I finished grade 7, everybody had to participate in a sport. Face it, how else do you fill up a netball or rugby team?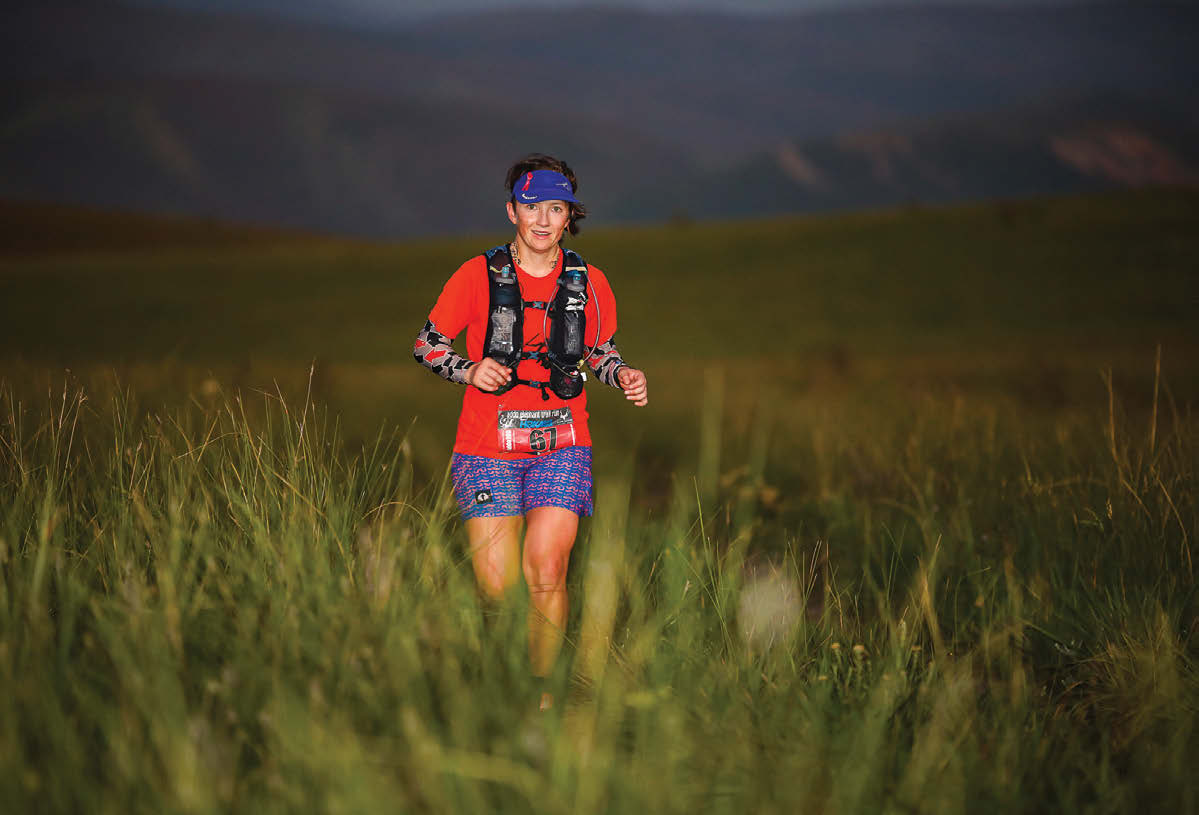 That also meant that a slow shorty like myself played goal defence for the first team. The only one shorter than me in that team was my younger sister. We were the school's only team in the 10-and-older age category.
The same at the annual athletics event – everybody participated. But there even the low number of participants couldn't help me. I was always dead last in anything going around the track.
By the time I reached grade 11 in Upington, following some years of chasing around the hockey fields with zero ball sense, I tried jogging. I wanted to be part of one of the school teams participating in the town's annual Ysterspan Kompetisie, which you could do with only one discipline. After being scarred for life in the previous year's cycling trials, which I attempted with my friend Gerda's mountain bike with perma tubes, I figured jogging seemed less traumatic. And it was.
By the end of grade 11, December 1999, my godfather (who was running things like Comrades at the time) said I should try the Danger Point Half Marathon at Gansbaai with him. I did, and although the day after probably still rates as one of my most painful post-race days, the bug bit me properly on that last day of 1999.
Becoming a trail runner
In 2015, as I was preparing for my first Comrades, one of my colleagues in the London office wrote an article about his upcoming Marathon des Sables. I read it and thought "seven days, 250km, carrying all your own food'' – that sounds completely impossible and ridiculous.
A few weeks later, at the Two Oceans expo in Cape Town, I picked up a flyer for the Kalahari Augrabies Extreme Marathon. Suddenly "seven days, 250km, carrying all your own food'' sounded marginally less impossible – maybe because it was on my home turf.
That flyer got stuck in my memory, and as the first past comrades void hit me, I looked up KAEM, and ended up entering. And with that, it was pretty much sealed.
I remember I did the 20km race at the erstwhile Crazy Store Magaliesberg Challenge as preparation, thinking I should probably just practice on some offroad. I arrived there, bushy-tailed, thinking "I did Comrades two months ago, how hard could this be?'' I learned quickly and hard!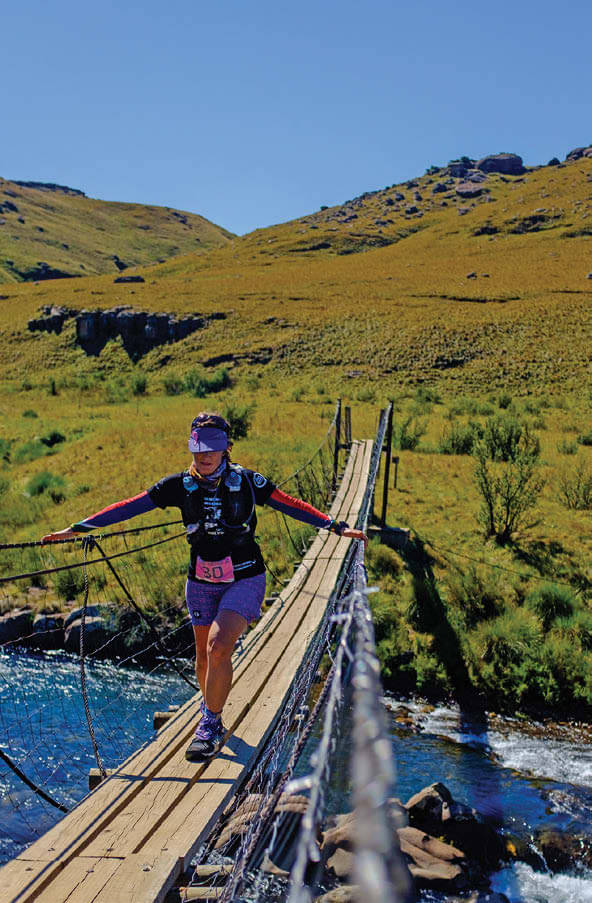 You can read up to 3 premium stories before you subscribe to Magzter GOLD
Log in, if you are already a subscriber
Get unlimited access to thousands of curated premium stories and 5,000+ magazines
READ THE ENTIRE ISSUE
Issue 36